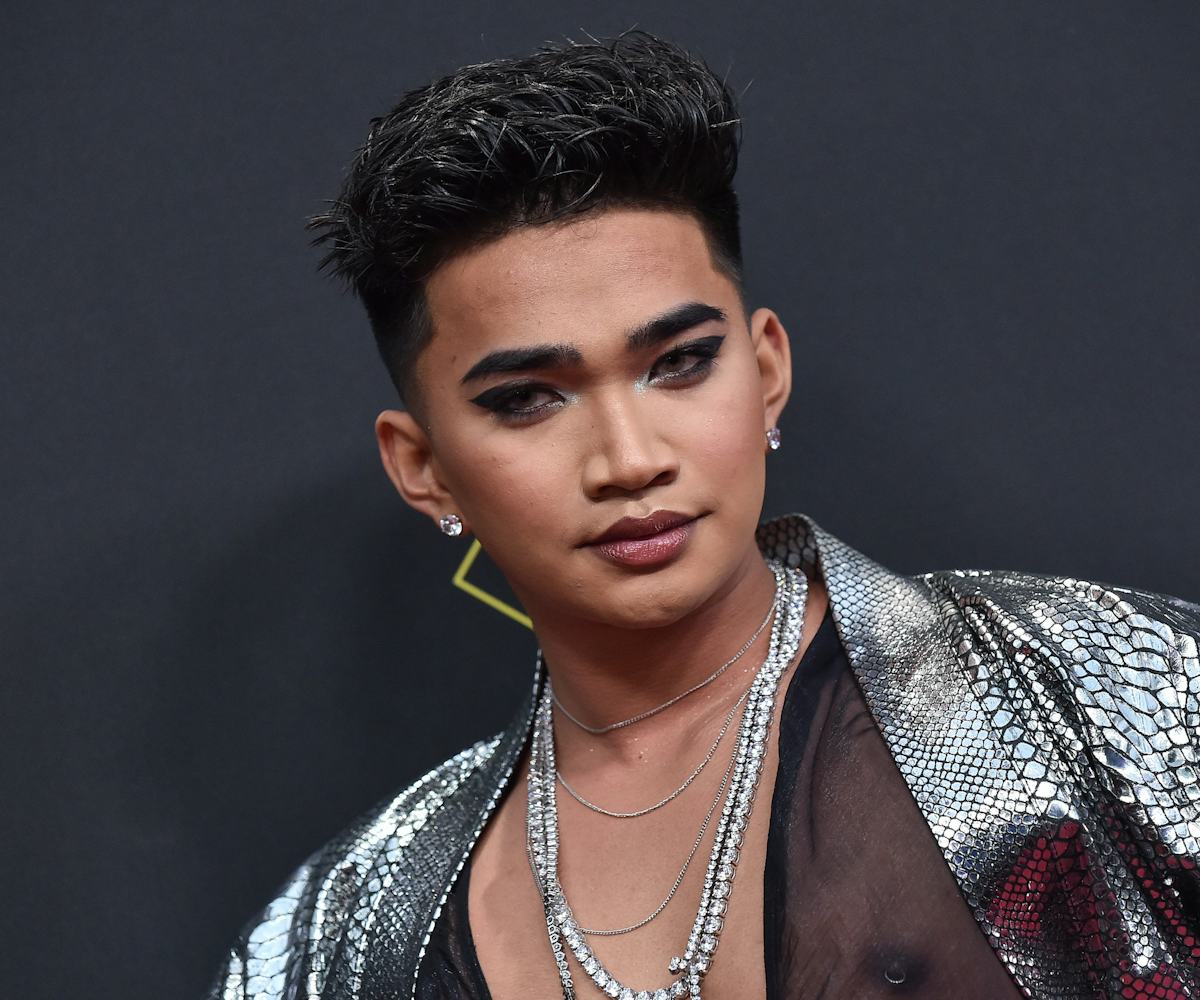 AFF-USA/Shutterstock
Bretman Rock Is Blessing Fans With Another Affordable Beauty Collab
Mark your calendars for February 15
Bretman Rock is already having a great 2020. Announced in December, the beauty YouTuber and comedian has his very own show, No Filter, premiering on MTV early this year — and it's now confirmed that he has beauty products on the way, too. On Sunday, drugstore favorite brand Wet n Wild revealed a Bretman Rock collaboration, set to launch on Feb.15.
"This collection is my love letter to the beauty community...you mean more to me than you know b*tch," Rock shared in an announcement, along with a teaser video, posted to Instagram. The short clip sees a shirtless Rock set in front of a jungle background, with a two-tone, green-and-berry shadow look on the eyes. He intermittently morphs into a tiger (?) until the collection name is revealed as Jungle Rock. "It's a beauty jungle. Be fierce," the tagline reads.
Fans of both Rock and the brand were quick to share their excitement over the collaboration, with most noting their relief that the YouTuber had partnered with a brand known for its affordable price point. While there's no confirmation yet as to how much the products will go for — or what the products even are for that matter — Wet n Wild's prices fall largely under $20. For Rock's popular 2018 collaboration with Colourpop, no product was priced above $12. "I love how Bretman's collabs have been relatively affordable! I'm so excited for this one," shared one user on Reddit's BeautyGuruChatter channel. "Yes!! I love that Bretman acknowledges that we all can't drop $50 for a palette or $40 for a highlighter," shared another.
"I'm so excited, you guys are not ready to see the products," Rock said on Instagram Stories. "Just know this is the beginning."
See the teaser clip for Wet n Wild x Bretman Rock, below.