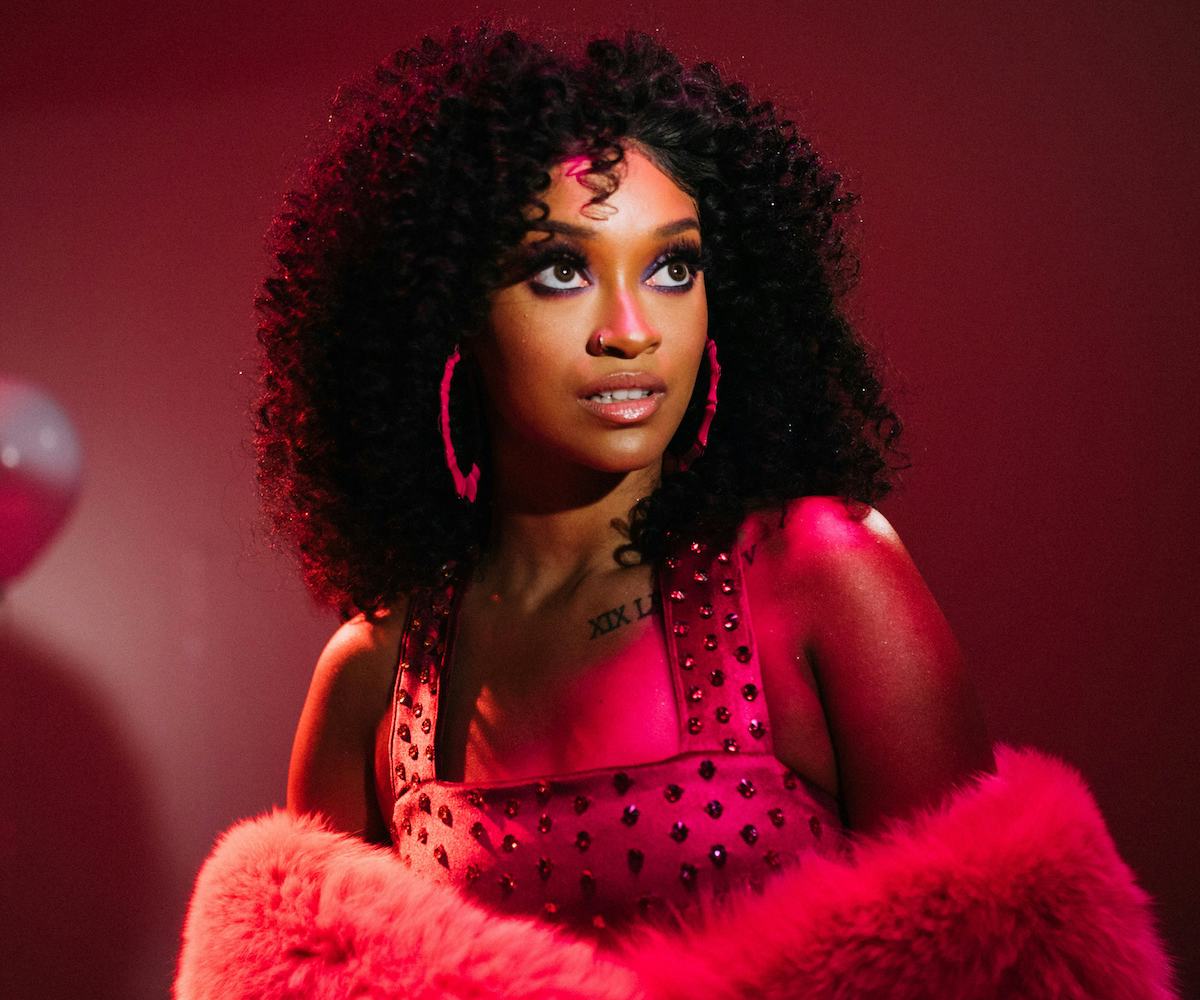 Photo by Shaughn Cooper
Bri Hall's New Music Video Is A Reminder To Be "Mindful" Of Your Loved Ones
She shares her first visuals as La Hara
Influencer and makeup guru Bri Hall is stepping into the musical spotlight with new vulnerability—and a new name: La Hara. While beauty lovers flock for Hall's lifestyle and makeup tips, they'll now be greeted with her vocal talents as well. Earlier this month she dropped her debut single "Mindful," and today she premieres the accompanying visuals exclusively via NYLON.
To Hall, "Mindful" represents the side of people "that often can't be expressed due to time, work, or fear of vulnerability," a sentiment she especially relates to as an influencer. "I felt like it showcased a vulnerable side of me that my audience could relate to, but at the same time, it didn't throw all my cards on the table just yet," Hall told NYLON.
She had a hard time nailing down exactly what she wanted to do with the video, which she not only executive produced but also co-created the treatment with Kristopher Head. But, Hall explains, an old photo from school ended up sparking the inspiration she followed through on: "It was [a photo] of me at my birthday party, I think I was turning eight years old. I'm blowing out my candles similar to how it's seen in the video, and my mom is standing not too far away in the distance."
Hall was more focused on what wasn't in the photograph, though; she adds, "There is this HUGE empty space on the other side of me... I'd never so clearly seen a physical representation of my biological father's absence." And with that, something clicked, and Hall decided to recreate that very party in the visuals for "Mindful."
Hall shares that she hopes "Mindful" will "serve as a reminder to pick up the phone and call that friend or family member," and to connect with those around you on a more compassionate level. "Ask your coworker how they're really doing, and to see the humility in our communities," she says. "Also, check in with yourself and your own mental and emotional health. My voice is the voice of you and your most intimate circle telling you, 'I just needed you to be mindful of me.'"
Watch the video for "Mindful," below, and follow along Hall's new journey as La Hara on her YouTube channel.