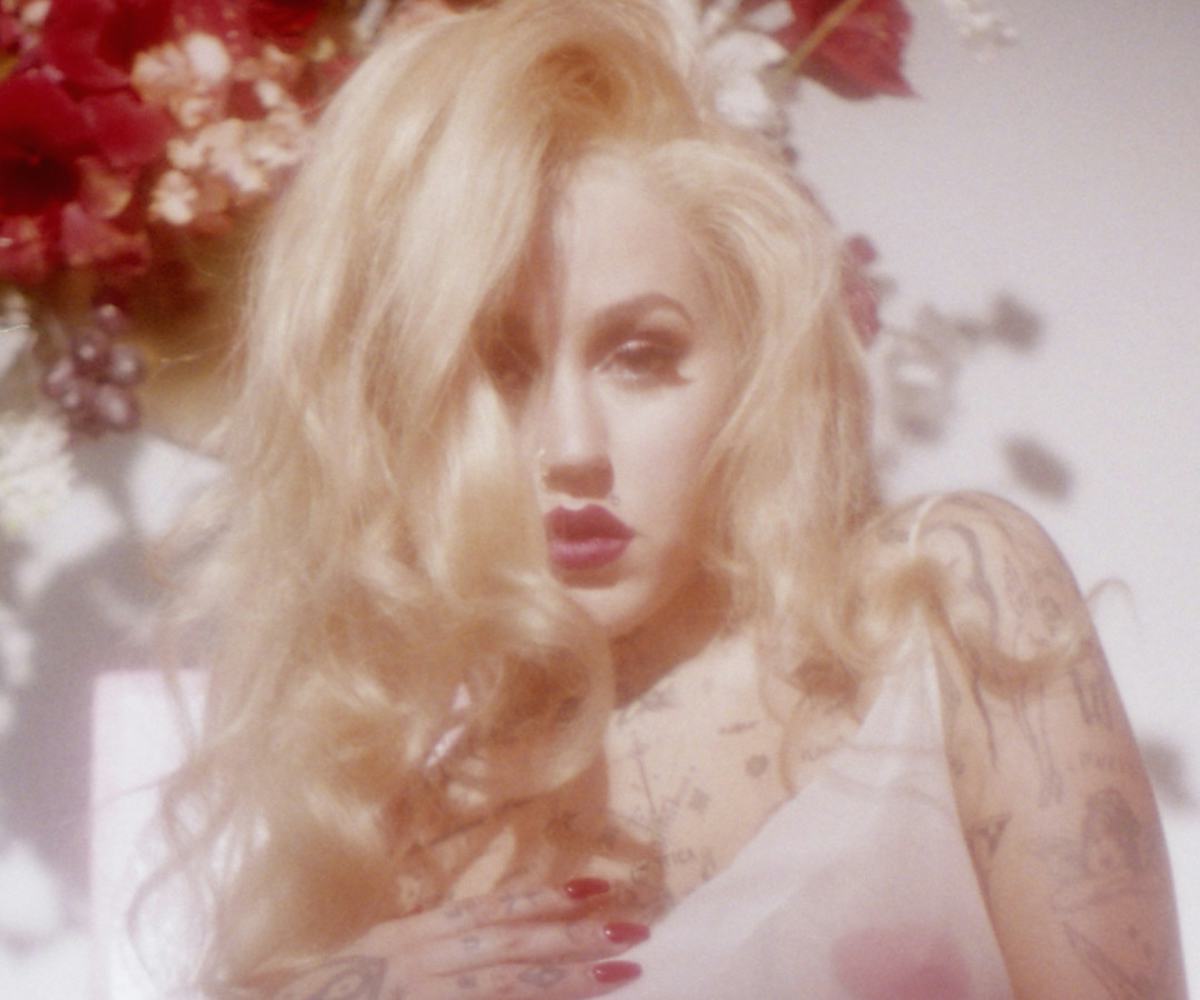 Photo by Gina Canavan
Brooke Candy Sings About Mental Health In New Bondage-Filled Music Video
"Happy" is about putting on a happy face when you're anything but that
Ahead of her SEXORCISM album, Brooke Candy is back with a "visual homage" to her roots in bondage. Today, she releases her new single and video, "Happy," an exploration of her own mental health through dark, intense visuals, giving the U.S. its first look exclusively via NYLON.
On the meaning behind the song, she said, "'Happy' is about attempting to convince yourself you're okay when you know that you're not. It's about gritting your teeth and pushing through life with a smile on your face, even though all you want to do is curl up in a fetal position, cry, and quit."
Over steady, rumbling bass, Candy reminds herself in the lyrics, "bitch, you are happy," though the rest of the lyrics paint the opposite picture. In both the song and visuals, she eventually succumbs to tears, with glitching sob-singing vocals appearing toward the end, but maintains the same mantra: push through no matter how hard it may be. Fashion photographer Rankin is the mastermind behind the dark visuals, which can be more aptly described as a conceptual art piece than a music video.
Get a first look at Brooke Candy's "Happy," below. SEXORCISM is due out later this year.