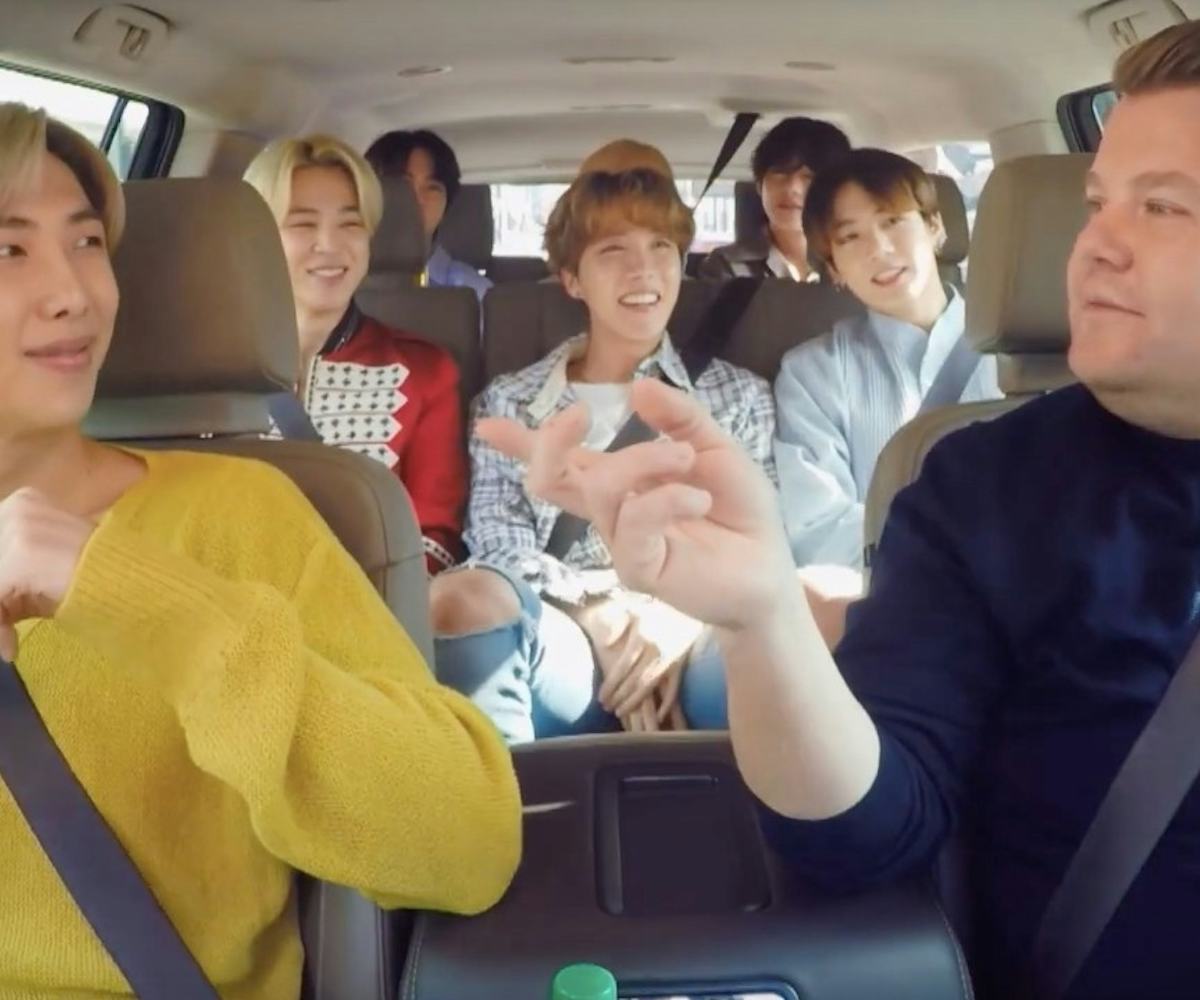 YouTube
BTS Covered Cardi B & Bruno Mars' "Finesse" On Carpool Karaoke
Dripping in finesse all over Los Angeles!
Carpool Karaoke fully lives up to its name on the franchise's latest episode as all seven members of BTS pile into James Corden's black SUV. RM, J-Hope, Jimin, Jin, Jungkook, V, and Suga brave the cursed, glacial nature of Los Angeles traffic with Corden, singing through their own discography and even taking time to cover Cardi B and Bruno Mars' throwback banger "Finesse" to help pass the time. It's as every bit delightful as you'd imagine.
Corden is barely pretending to drive at this point in the Carpool Karaoke Franchise, and spends a good deal of the video with both hands waving in the air or just fully turned around in conversation with one of the BTS boys. Towards the end of the video, they even head over to Cordon's workout studio to take a Zumba class, a short and very fun segment to watch.
The BTS boys are promoting their latest release Map of the Soul: 7, and took some time to get candid with Corden. At the top of the video, RM explained that he taught himself English from studious re-watchings of Friends. The other boys poked fun from the back of the car, as friends do. Jin whispers that he'd watched and enjoyed all of Friends too, "but I can't speak English." And since it's Carpool Karaoke, the car naturally transitioned into a performance of the Friends theme song — hand claps included. Watch below.