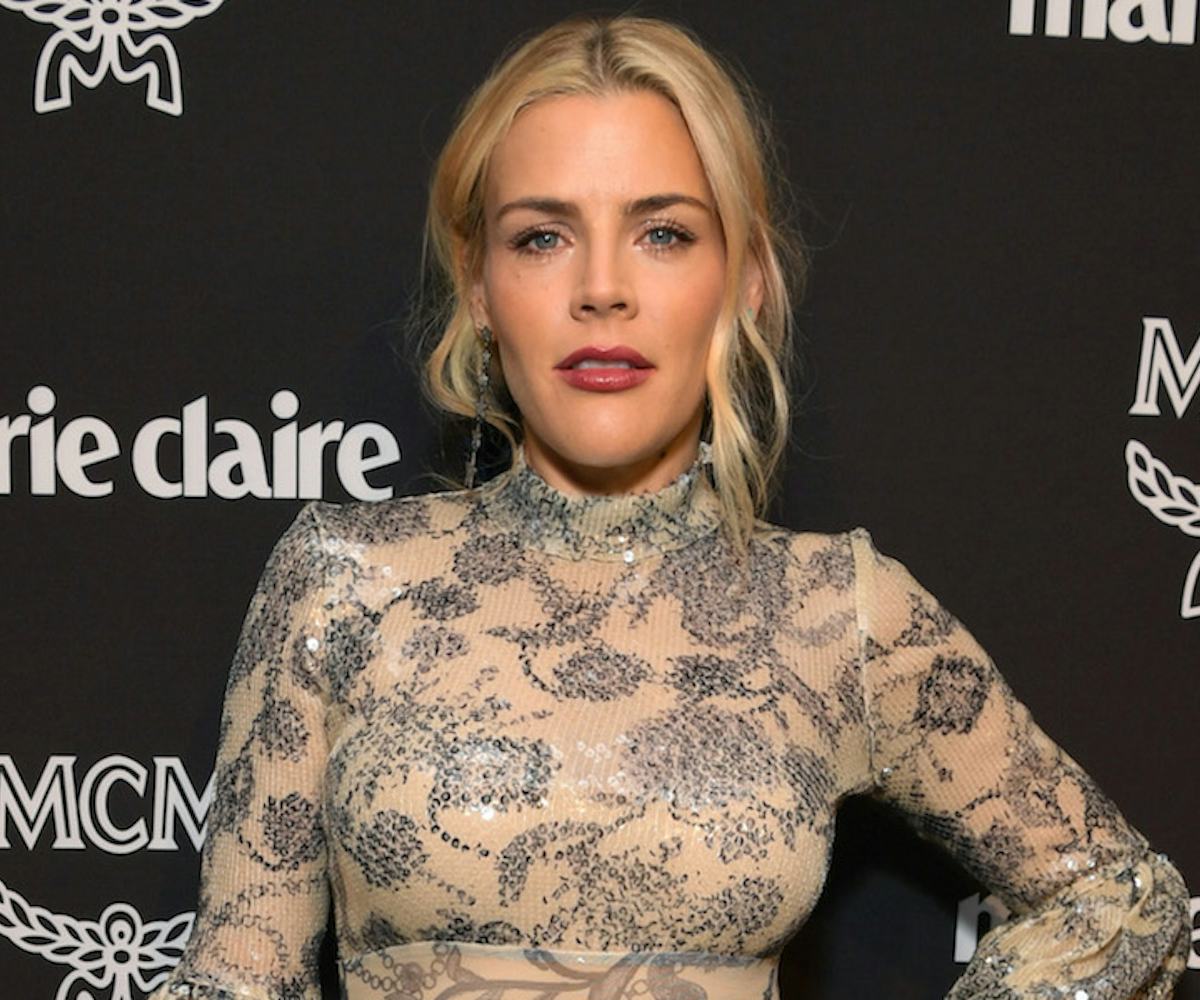 Photo by Emma McIntyre/Getty Images
Busy Philipps Opens Up About Having An Abortion At Age 15
In an emotional response to a bill passed in Georgia
Busy Philipps began last night's episode of her talk show with a heartfelt discussion about the fetal heartbeat bill signed into law yesterday in Georgia, which would ban abortion at five to six weeks into pregnancy, before most women even know they are pregnant. In an effort to break down the stigma, Philipps shared that she had an abortion when she was just 15 years old.
"Here at Busy Tonight we tend not to be overtly political, but as it turns out, just trying to be a woman in the world is political," Philipps began her monologue as she sat down to the couch, taking on a more serious tone. "I know that people feel very strongly about abortion, but let me just say this: Women and their doctors are in the best position to make informed decisions about what is best for them. Nobody else," she added, before pointing out that legislation does nothing to stop abortion, it just prevents access to safe care for all women.
Philipps began to tear up as she continued, "The statistic is one in four women will have an abortion before age 45, and that statistic sometimes surprises people. And maybe you're sitting there thinking, I don't know a woman who would have an abortion, well, you know me." She said, "I had an abortion when I was 15 years old and I'm telling you this because I'm genuinely really scared for women and girls all over this country." Philipps suggested later that if we shared our stories more, maybe the statistic wouldn't seem so out-there, and maybe we'd all be a little more compassionate.
As Philipps returned to her regularly scheduled content about the fashion of the Met Gala, taking a "hard left turn" as she called it, she joked about the jarring nature of it all. "Guess what," Philipps exclaimed, "That's what being a fucking woman is! Having a regular Tuesday and then being suddenly reminded that people are trying to police your body and then you just have to go back to work."
Watch the entire clip below.