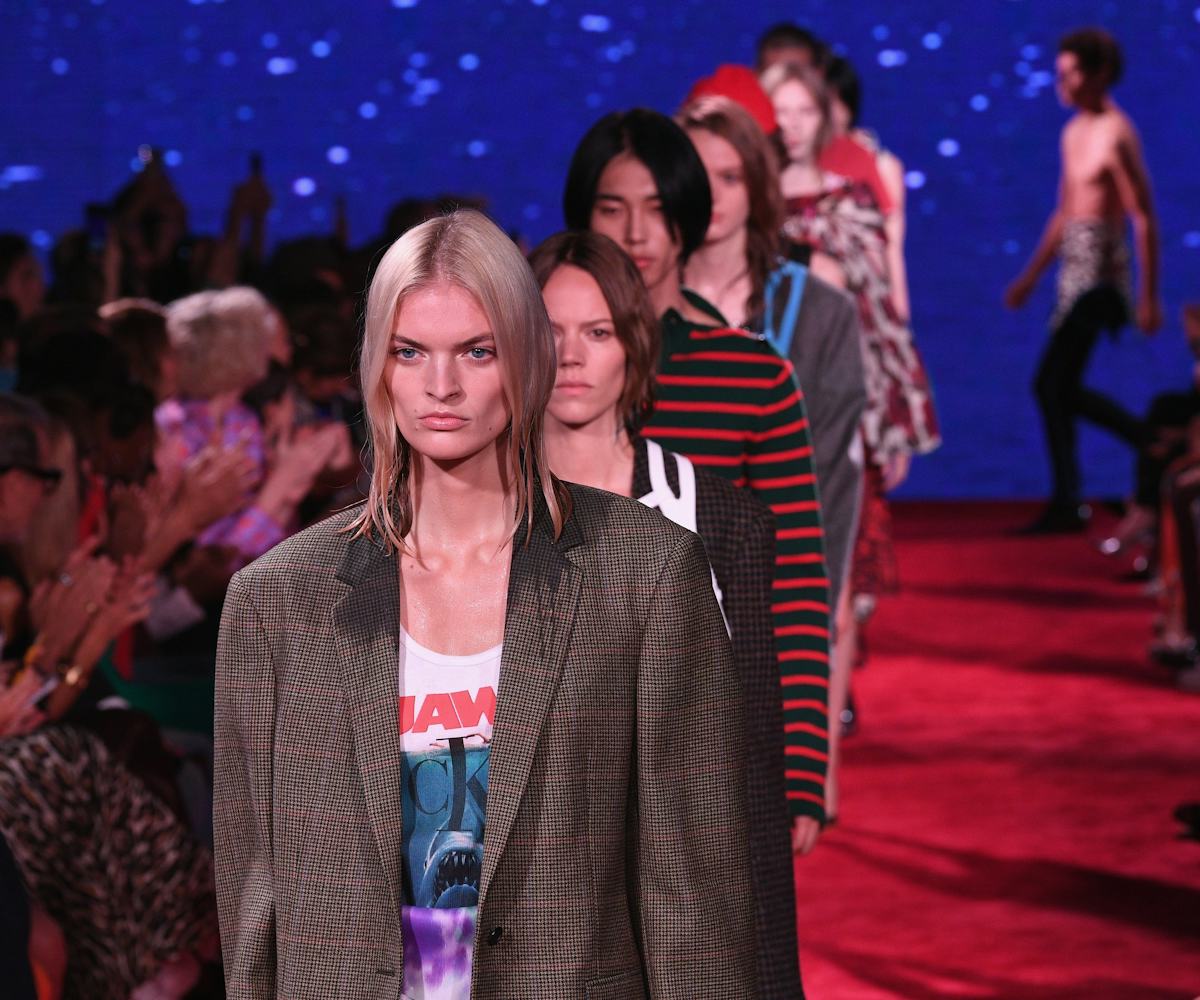 Photo by Slaven Vlasic/Getty Images
Calvin Klein Will Shutter Its Ready-To-Wear Collection
Calvin Klein has announced that it would be shuttering its ready-to-wear business to focus on its denim and underwear collections.
In January, it was announced that Calvin Klein would close its 205W39NYC line, and many thought that another collection would replace it. Instead, it has decided that it will completely shutter the ready-to-wear business.
Last year, it was announced that Raf Simons would be stepping down from his position as the Calvin Klein's chief creative officer, after leading the brand for two years. During the announcement, he stated that he was "amicably parting ways" with Calvin Klein, as the brand had "decided on a new brand direction different from Simons." Of course, following that statement, we were left wondering what was next for the brand, and who would follow in his footsteps.
According to Business of Fashion, the brand will still create some form of "aspirational" products and are looking for a creative director to replace Simons, though they will probably not be as high-profile as he is given the absence of a ready-to-wear line. This likely means that the brand will also no longer show during Fashion Month.
Denim and underwear are the brand's main staples and have notably had high-profile campaigns to match. So, though this announcement is sad for lovers of the ready-to-wear collections, don't expect for the brand to disappear from the spotlight entirely.