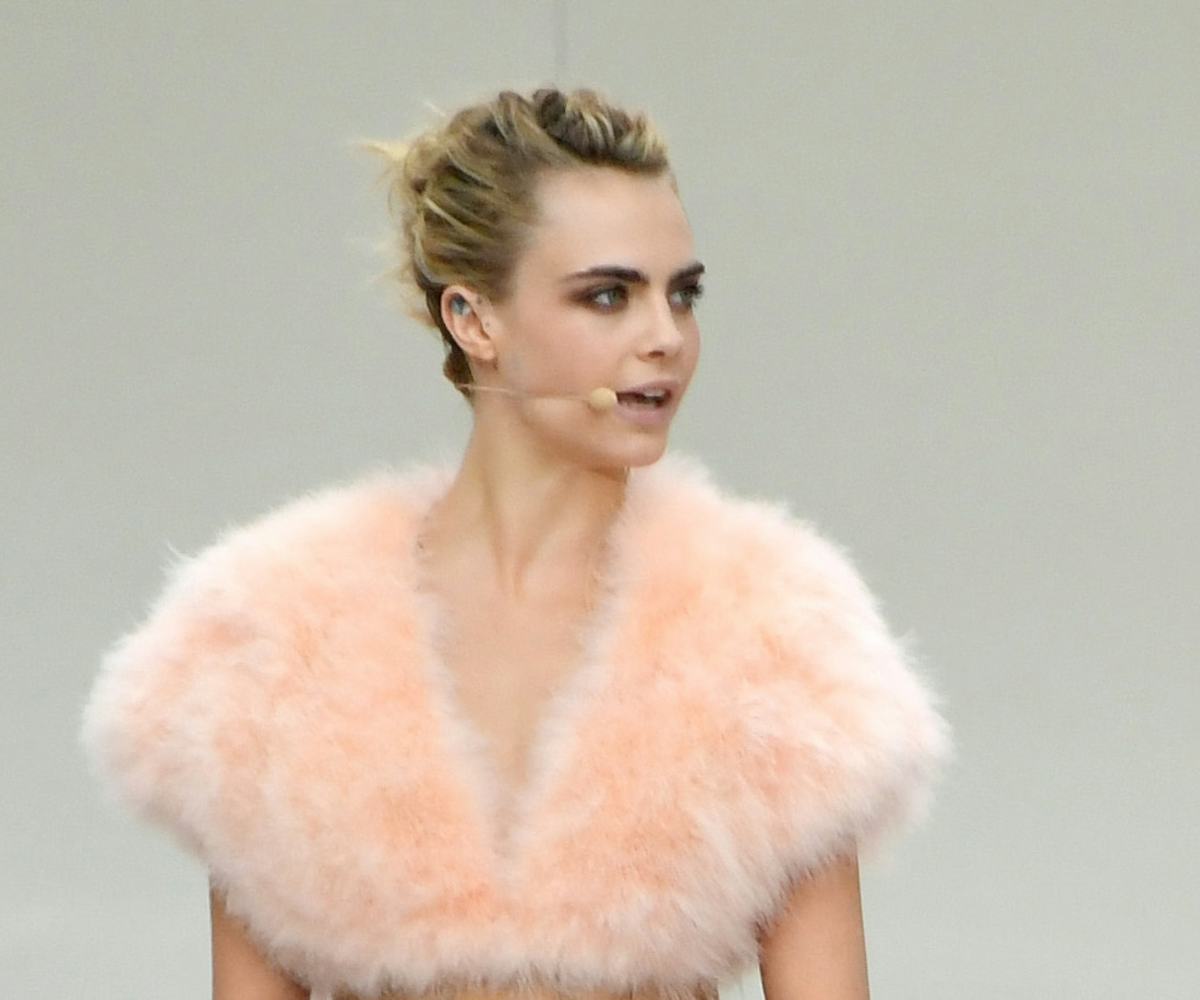 Photo by Pascal Le Segretain/Getty Images
Cara Delevingne Wore The Fluffiest Pink Dress To Karl Lagerfeld's Memorial
You don't have to wear black to show you're sad
On Thursday, a tribute to Karl Lagerfeld was held in Paris at the Grand Palais, where so many of his iconic Chanel runway shows took place. While the crowd was filled with a sea of mourners in black, one person stood out: Cara Delevingne, wearing a much brighter, happier color.
Delevingne appeared onstage during the "Karl For Ever" tribute, wearing a furry calf-length dress, cinched at the waist, by Fendi. Instead of the somber black that many others were wearing in the crowd, Delevingne's dress was a pale pink.
Of course, it's understandable that other attendees would wear traditional mourning colors, but it was also not completely necessary, seeing as this wasn't Lagerfeld's funeral, but simply a remembrance of his legacy. Perhaps Delevingne chose to dress in a lighter color to show that she was through mourning and ready to celebrate Lagerfeld's life and work.
Whatever the reasoning, we have no doubt Lagerfeld would have approved—what iconoclast doesn't like seeing a new generation breaking the rules?