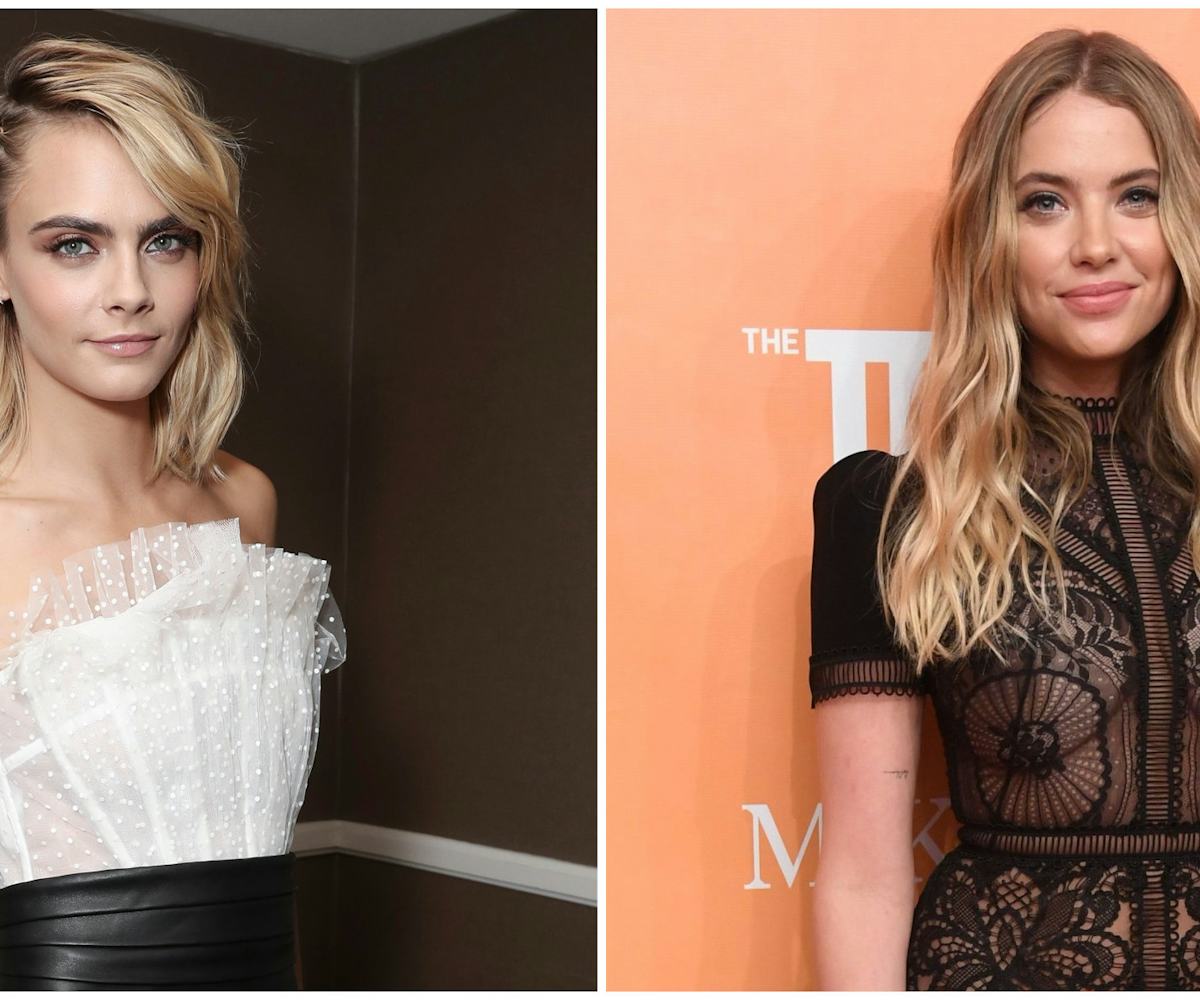 Photo via Todd Williamson/JanuaryImages/Shutterstock, Stephen Lovekin/Shutterstock
Cara Delevingne Says She Wasn't Looking For A Relationship With Ashley Benson
"It was really just very authentic and natural"
In a cover story for Marie Claire, Cara Delevingne opened up about her acting career as well as her relationship with Ashley Benson, which she only confirmed recently.
She revealed that neither of them was looking for a relationship when they first met on the set of Her Smelland that it just felt right from the start. "We weren't looking for it," she said of the relationship. "It was really just very authentic and natural." So, if you need any more proof that they're perfect for each other, there's that.
Delevingne also responded to the photos of her and Benson carrying a sex bench into their home. When writer Julia Felsenthal noted that "they single-handedly introduced 'sex bench' into the American vernacular," Delevingne responded with an eye roll. "Definitely not on purpose," she quipped.
But, she did get serious about why she talks about sex so candidly, referencing the time she came out with her allegation against Harvey Weinstein. "I'm not just talking about sex for sex," she said. "I'm talking about experience, whether it's abuse or confusion, positive or negative."