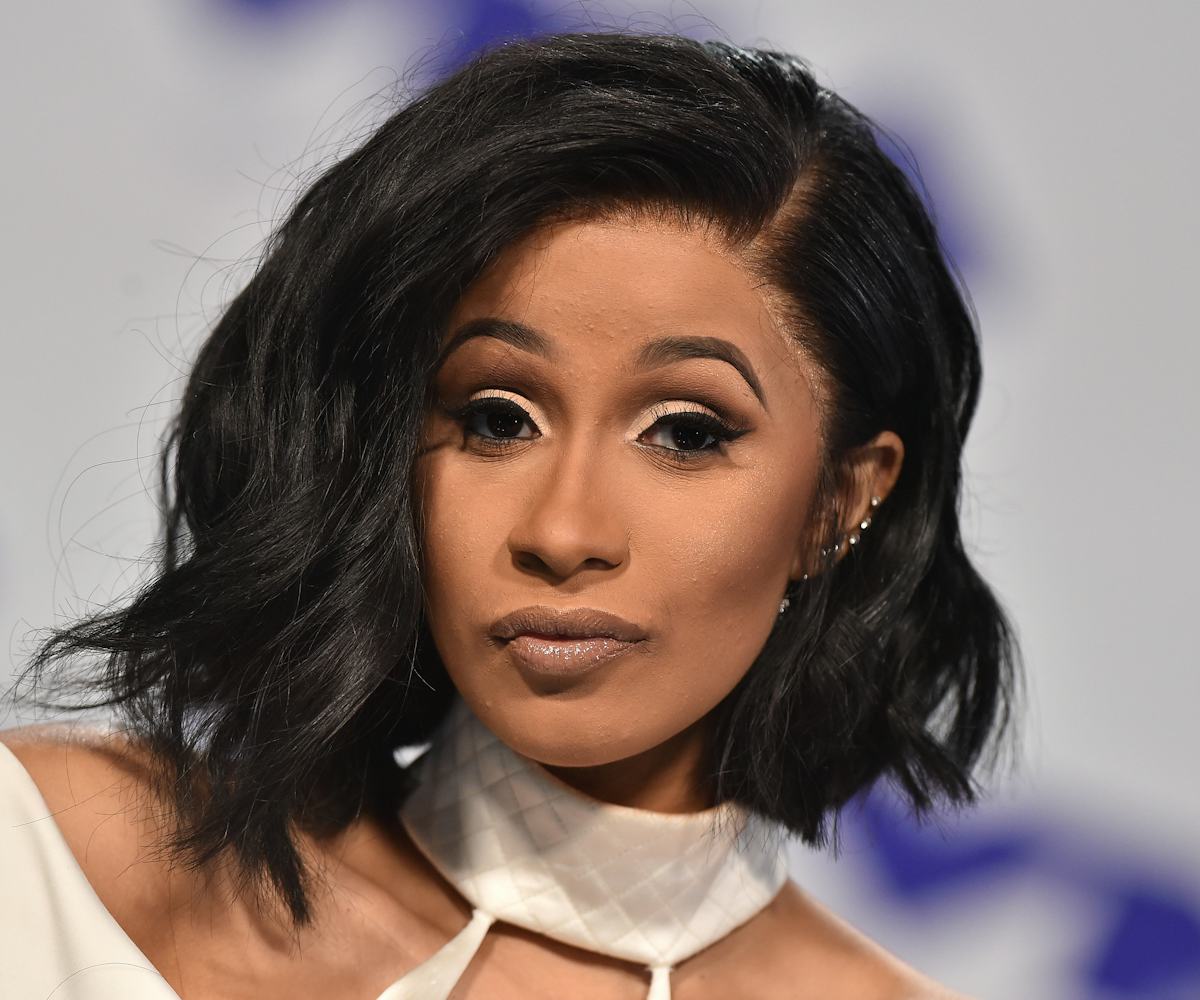 Photo by Axelle/Bauer-Griffin/FilmMagic
Cardi B's Next Career Move Might Involve A Pivot To Politics
"I really love government even tho I don't agree with Government," she said in a recent tweet
Cardi B is a woman of many talents. A former stripper that turned Vine virality into a Grammy Award-winning career as a top-rate, record-breaking rapper, the woman born Belcalis Marlenis Almánzar has parlayed her initial popularity as a musician into success in many other avenues, including fashion and television. But is it possible that the never-not-working red carpet superstar might want to add something else to her résumé? Maybe so. In a series of tweets posted to her official account yesterday evening, Cardi B stressed that she might one day be interested in a career in politics — to which I can only say: pack your bags, Donald Trump!
"I think I want to be a politician," she stated plainly in the first of three tweets on the subject. "I really love government even tho [sic] I don't agree with Government." What better reason to become a politician than to fix the government you currently don't agree with? I'm with you so far.
Less than ten minutes later, she followed that up with a slight explanation about why she was considering the career pivot now. After watching war documentaries, she noted, "No matter how many weapons a country have you need people! How are you trying to go against a country and possibly start a war when this country lacks patriotism?" Though she didn't use any specific names, context clues make it safe to assume that Cardi had been thinking about Trump and the possibility of an impending third world war. "I barely see people claiming they LOVE being American," she added, which, of course, is extremely true.
Unfortunately, Cardi didn't get too much deeper than that. Shortly after her second tweet, the rapper called it quits, requesting a raincheck for another day. "I will have to do a video or a live talking about it... So imma come back to my last two tweets another day," she concluded before signing off.
While we have no way of knowing when Cardi will actually do a "video or a live" about this new career aspiration, the prospect of the rapper getting involved in politics is certainly an exciting one. Unlike many musicians, Cardi B has never been shy about expressing her political opinions, and unlike many politicians, Cardi B has actually demonstrated an astute understanding of our nation's political history. With her massive fanbase, it shouldn't be hard to muster up the necessary support to secure a win in the event that she does decide to run for office one day. But in the meantime, while we wait for a "Cardi B 4 President" campaign to begin, we can at least feel good knowing that, unlike certain others, the rapper isn't just doing anything for clout.