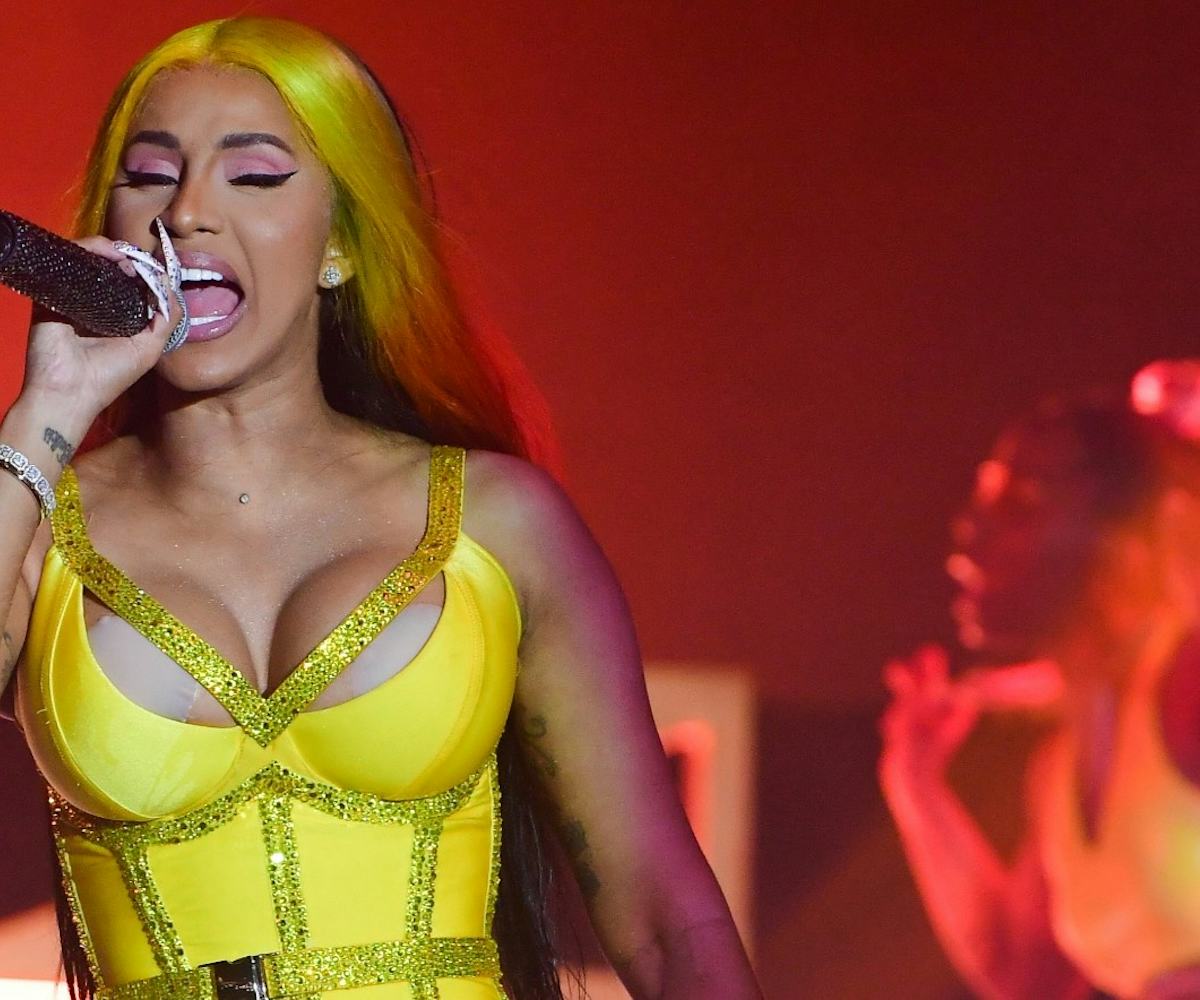 Photo by Prince Williams/Wireimage
Cardi B's Coronavirus Video Was Remixed And It's Charting On iTunes
Such is the power of Belcalis
A few days ago, Cardi B took to Instagram to share her thoughts on the current coronavirus crisis sweeping the globe. "Coronavirus! Coronavirus," she exclaimed in the video, wearing a nude, net-like dress. "Shit is real. Shit is getting real." Since then, that section of the video has been remixed into a club-ready song by DJ iMarkkeyz — and now, that remix is actually charting on iTunes. Such is the power of Belcalis.
At the time of writing, the two-minute remix has reached No. 3 on iTunes' Top Songs in the hip-hop and rap category and No. 13 on iTunes' Top Songs for all genres. Cardi B has been promoting the single on her social media, telling people to "Stream I guess" and saying that "I might...do a damn music video," in response to videos of the remix being played in actual clubs around the world. (Related: Why are people still going out to clubs?)
As the track continues to chart, Cardi has also joked — though it shouldn't be a joke — that she's gonna start asking for royalties. "The fact this damn corona virus song is charting on iTunes ....Hold on ..let me hit the Dj up and Atlantic so I can't get my damn coins," she wrote in an Instagram caption.
Beyond this remix, several other DJs have thrown their versions of the song — chopped and screwed alike — into the ring, including Paris' DJ Snake. And remixes aren't all Cardi B's video has inspired: Miley Cyrus and Cody Simpson also shared a short re-enactment of the video on Simpson's Instagram story on Monday.
If anyone was going to ignite a viral moment during this trying time of global crisis, it was going to be Cardi B. The rapper first rose to fame through her hilarious and down-to-earth videos from when she was working as a stripper in New York City, originating the now iconic phrase "a hoe never gets cold." Hopefully for the rest of the world, her penchant for pithy and deeply relatable one-liners will never change.
Stream the Coronavirus remix below.