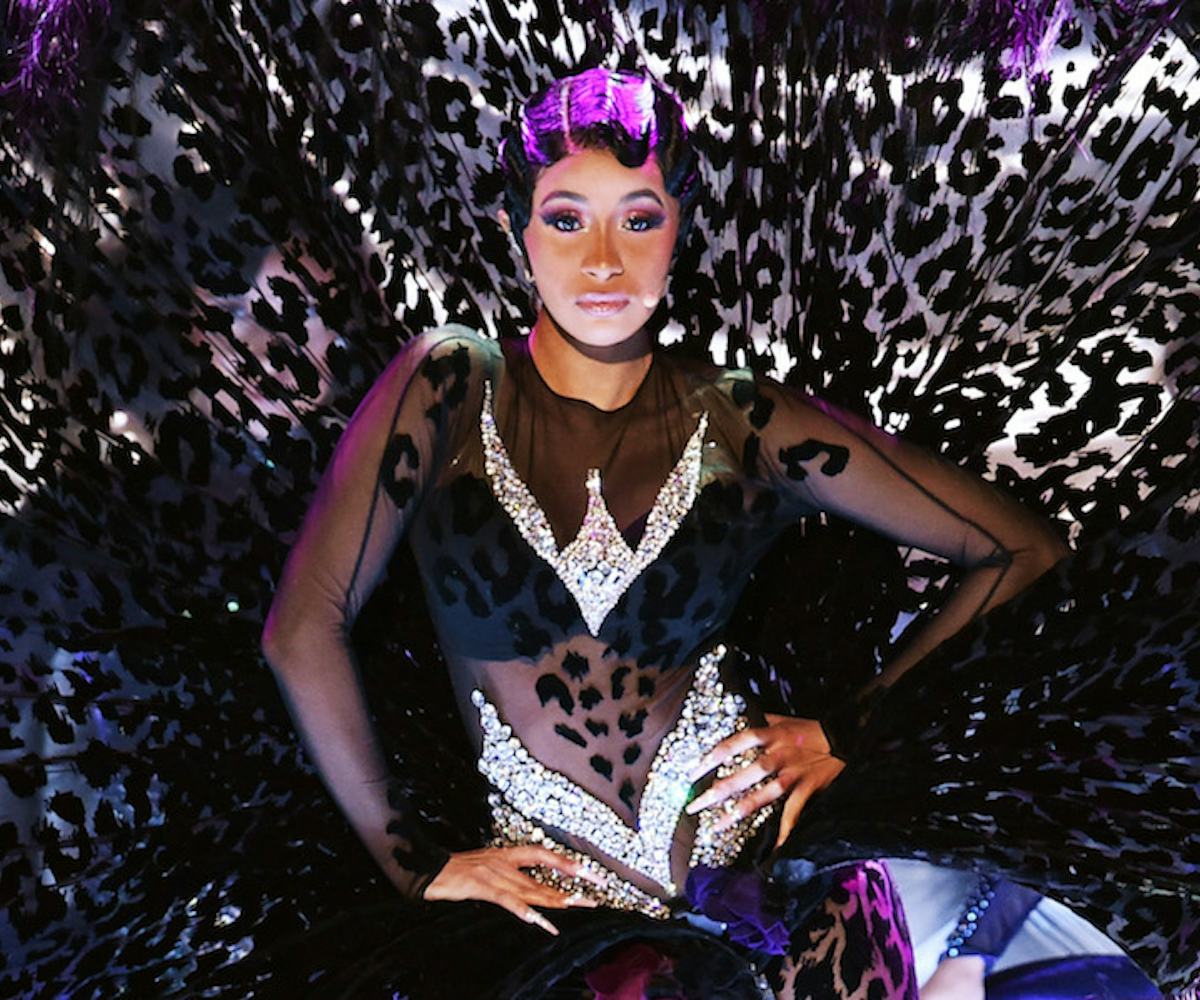 Cardi B Deleted Her Instagram Account After Grammy Backlash
Leave Cardi alone—she earned that historic moment
Instead of basking in the glow of her Grammy Award for Best Rap Album, Cardi B was forced to spend the following hours fighting off critics via social media.
In a since-deleted video Cardi posted to Instagram yesterday, she called out the hypocrisy of this year's responses to her win, starting off by saying: "It's not my style for people to put other people down to uplift somebody else." But, Cardi added, getting understandably emotional, "I've been taking a lot of shit today. I'm seeing a lot of bullshit today and I saw a lot of shit last night, and I'm sick of this shit. I work hard for my motherfucking album." Cardi also made clear that she had to overcome the expectations that, as a pregnant woman, she wouldn't be able to release anything worthwhile, and instead she released a double platinum album. Watch the full video, captured by @musicnewsfact on Twitter, below.
Other Cardi critics used her win to pit her against other women, as when BET tweeted, "Meanwhile Nicki is being dragged by her lacefront," making the infamous (and stale) beef the story rather than Cardi's hard work. Minaj quickly took note and cut ties with BET by dropping out of its festival and award show. BET has since apologized.
But Cardi wasn't just caught in the crossfire of a petty tweet. There was also blowback from Mac Miller fans—including his ex Ariana Grande—who were not only upset Miller hadn't won this award posthumously, but also that the Grammys had flown Miller's parents in to accept on his behalf should he win, only for him not to get the award. While emotions obviously were running high surrounding Miller, it's hardly Cardi's fault that she won, and the fact that she paid homage to him backstage following her win shows that Miller was on her mind.