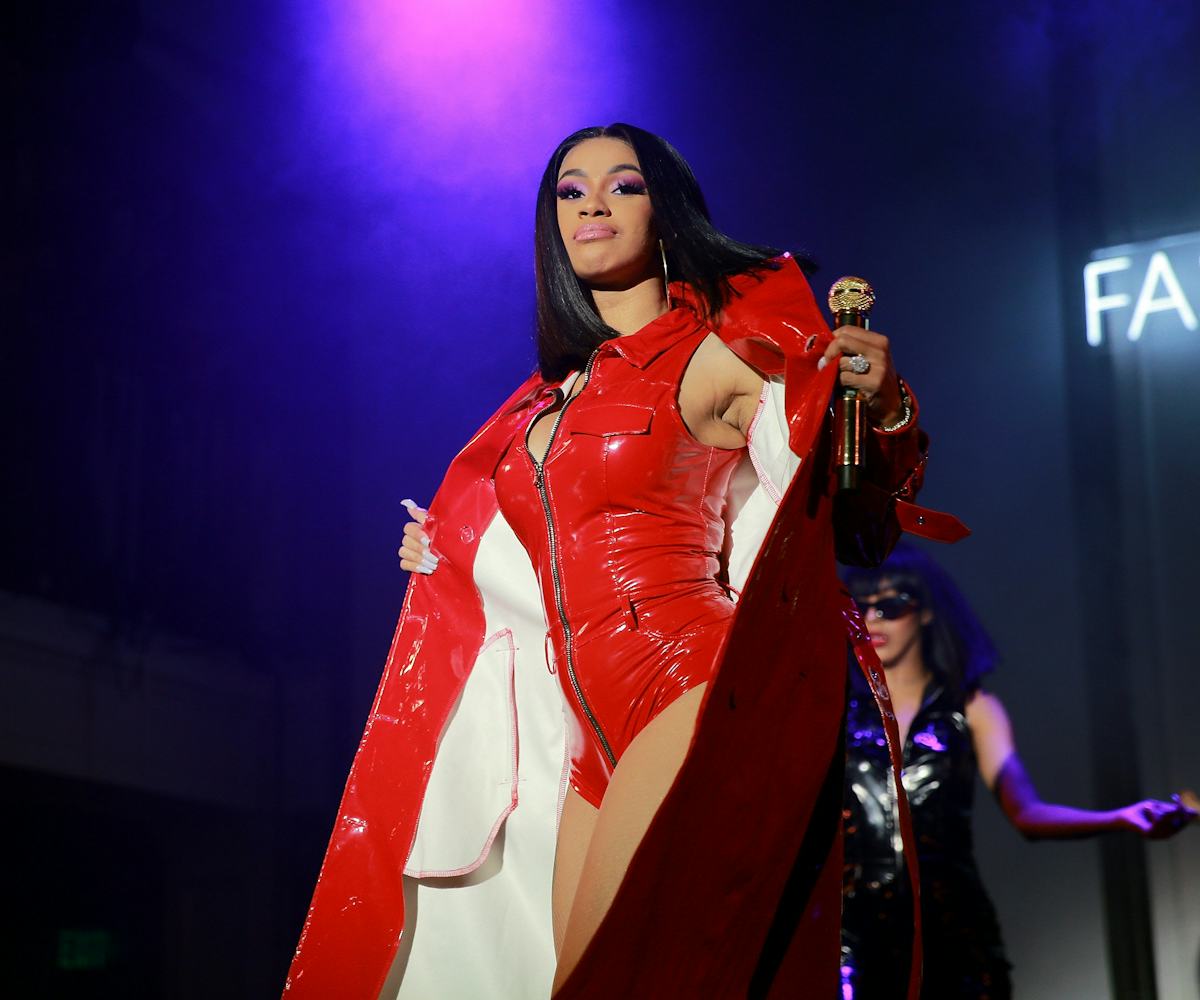 Photo by Rich Fury / Stringer / Getty Images.
Cardi B Doing A Super Bowl Pepsi Commercial Is A Big Deal
Cardi B is the star of Pepsi's 2019 Super Bowl campaign, according to reports from TMZ. She will be front and center in the commercial when it airs during the game, a monumental moment in television watched by millions.
But there are levels to what this means for Cardi. She is joining an elite group of pop stars that includes Beyoncé, Michael Jackson, the Spice Girls and Britney Spears all of whom were tapped to appear in past Pepsi commercials. It's a rite of passage that endorses a pop star as having officially "made it." And, it's usually reserved for those acts that offer themselves up as mainstream commodities. And while Cardi certainly has mass appeal, her persona is not one that we have come to expect from artists with similar platforms.
What separates her from predecessors on Pepsi's influencer list are her undeniably street roots. So while she's not the first female rapper to do it—her current nemesis Nicki Minaj was featured in a Pepsi commercial back in 2012—the difference is that Minaj's single "Moment 4 Life," a heavily pop-inspired song that sees her both singing and rapping, was the centerpiece. It was one part of Minaj's transition into a colorful pop phase that was marked by dance hits like "Super Bass."
Cardi has yet to commit to such a crossover. So far, she has only ventured away from hip-hop with collaborations with her Maroon 5 collaboration, "Girls Like You." She is staying true to her roots and making the mainstream machine meet her where she is, not the other way around. There are few artists who have been more steadfast in being themselves than Cardi, and it gives me hope to see her continually praised, and not pushed out, for it.