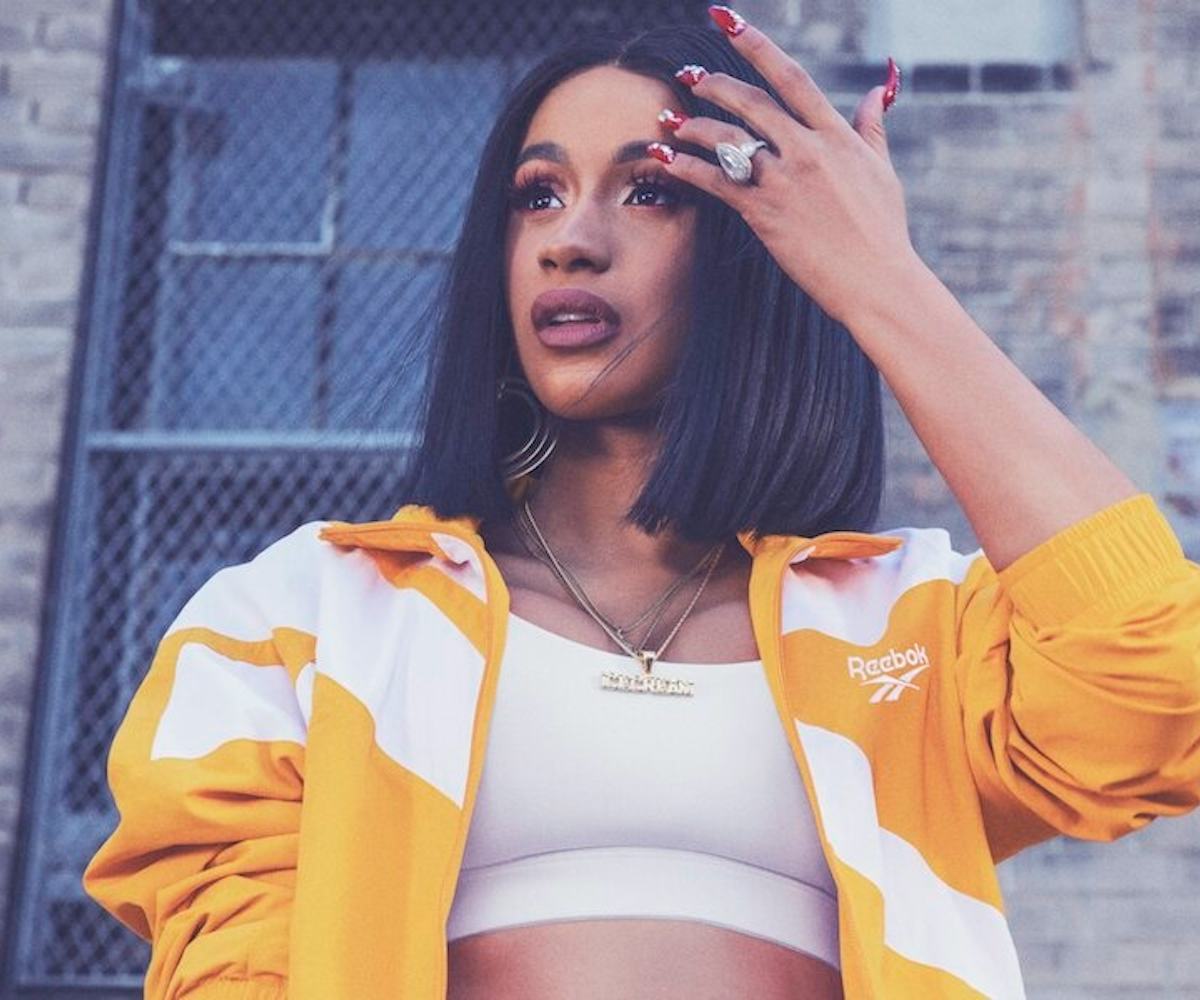 Courtesy of Reebok
Cardi B Translates '90s Slang For Her New Reebok Campaign
Even though Cardi B was "practically saying goo-goo ga-ga" back in the '90s, she kicks it back to the era that brought her and Reebok's Aztrek sneaker into the world for the brand's new campaign video, shared exclusively via NYLON. Reebok presented Cardi with a series of '90s-themed challenges, and Cardi gladly accepted, only drawing the line at sending a fax. Because who TF knows how to send a fax these days?
After slapping on a serious collection of slap bracelets and showing off her best Macarena skills, the rapper defined a list of slang terms from the '90s that we may have forgotten. Cardi translated "all that and a bag of chips" into "I'm all that, and I'm more. Like, I've got boobs, ass, brain, all that and a bag of chips with a soda." Cardi shared additional wisdom when explaining words like "punani," "hoopty," and more. Yes, it's as entertaining as it sounds.
Watch the full video, below, and, if you want to channel Cardi's '90s aesthetic, head over to Reebok to peep the new Aztrek sneakers.