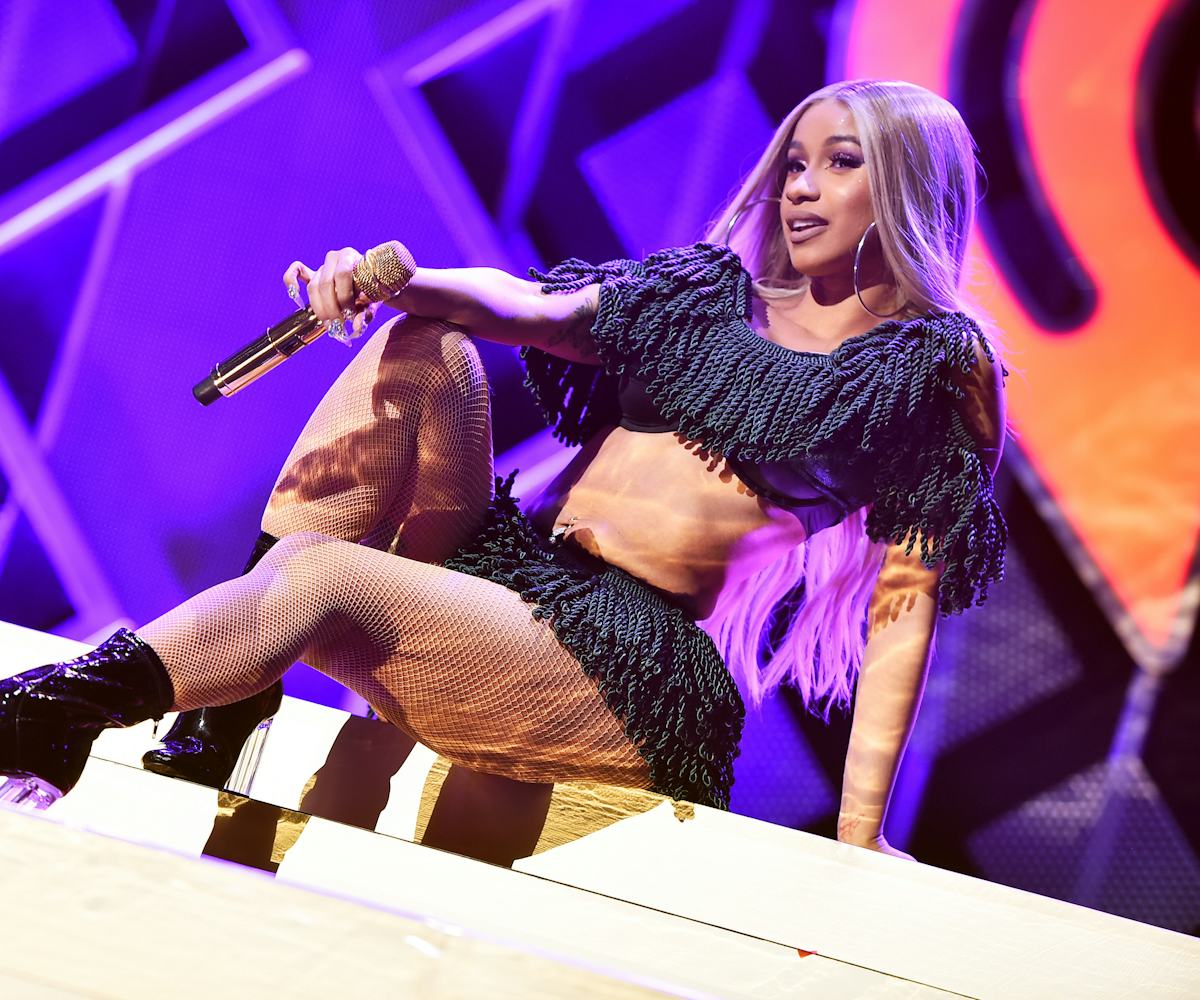 Photo by Theo Wargo / Getty images.
Cardi B Has All The Clapbacks For Conservatives Coming After Her
Do not come for Cardi B. Period. That's the lesson that conservative pundit Stephanie Hamill just learned on Twitter. Posting the City Girls' "Twerk" music video, which features Cardi B and a couple dozen other women throwing all the ass we could ask for, Hamill critically posed the question: "In the Era of #meToo how exactly does this empower women?" Then, in a particularly aggressive move, she @ mentioned Cardi, challenging her to "chime in;" which is exactly what Cardi did.
"It says to women that I can wear and not wear whatever I want; do w.e I want and that NO still means NO." Cardi quipped back. Then she got sarcastic. "So Stephanie chime in… If I twerk and be half naked does that mean I deserve to get raped and molested? I want to know what a conservative woman like you thinks."
Apparently, Hamill's provocation was a hopeful attempt to get Cardi to join her as she followed up with a more lighthearted tone, "Clearly we see things differently… Come on my show, debate me!" I doubt we can expect such a face-off, given that Cardi has more important things on her plate.
Compared to the Twitter spat Cardi had with Tomi Lahren over the weekend, Hamill got off pretty easy. When Lahren sarcastically lambasted Cardi for being "the latest genius political mind to endorse the Democrats," the rapper's clapback was short and to the point: "Leave me alone I will dog walk you."
Cardi is proving herself to be both passionate about the political state of the country—her viral video about the government shutdown was the inspiration behind dozens of signs at the third annual Women's March—and with all the shits. God bless her.