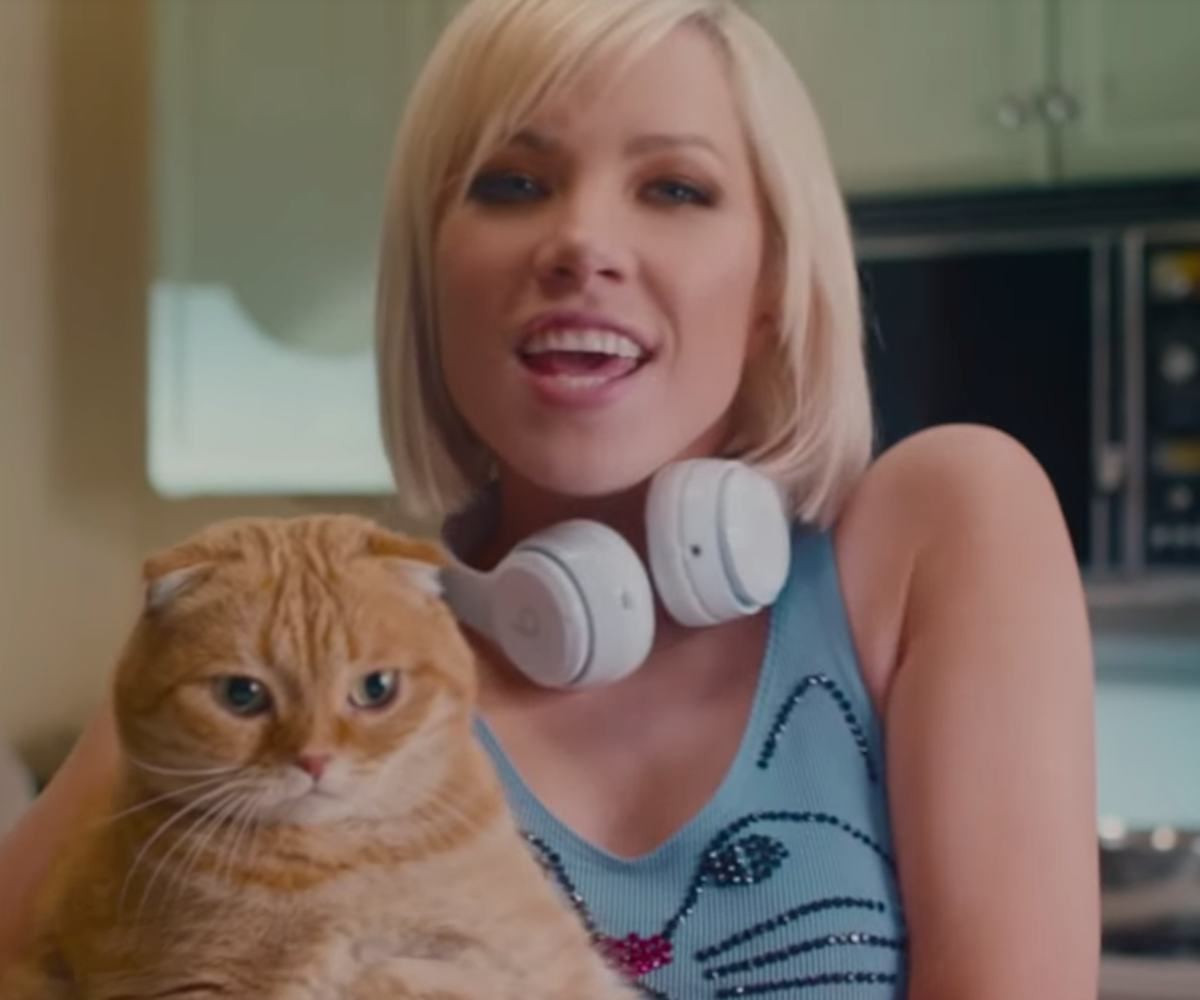 Screenshot via YouTube
Carly Rae Jepsen Gets High On Catnip And Milk As The Ultimate Cat Lady In New Video
Carly Rae Jepsen has proven herself to be the queen of the cat ladies with the new music video for "Now That I Found You." The video begins and ends with a black-and-white reference to Breakfast at Tiffany's, with Jepsen finding (and later searching for) a cat in the rain. Of course, she names the cat "Cat."
When she finds him in the beginning, she takes him home and proceeds to sing the loving song to him. Back when the single was released, Jepsen said that the track is about "the high you get when a new love starts to change your life," but we had assumed it was about a real person. Little did we know it would be serenaded to a cat, which is somehow even more relatable.
Throughout the video, Jepsen gets more and more attached to Cat, beginning to dress only in clothes with cats on them and painting and taking videos of him. She also seems to clone him, ending up with over a dozen cats in her apartment. There's also a part of the video where she gets high off of a catnip-and-milk hookah and, in her trip, finds herself in outer space surrounded by an infinite number of Cat clones.
In the end, she finds Cat in the arms of an equally cat-obsessed guy, but we care less about their fate than we do about all the Cat clones that were lost in her dreams. Watch the video for "Now That I Found You," below.