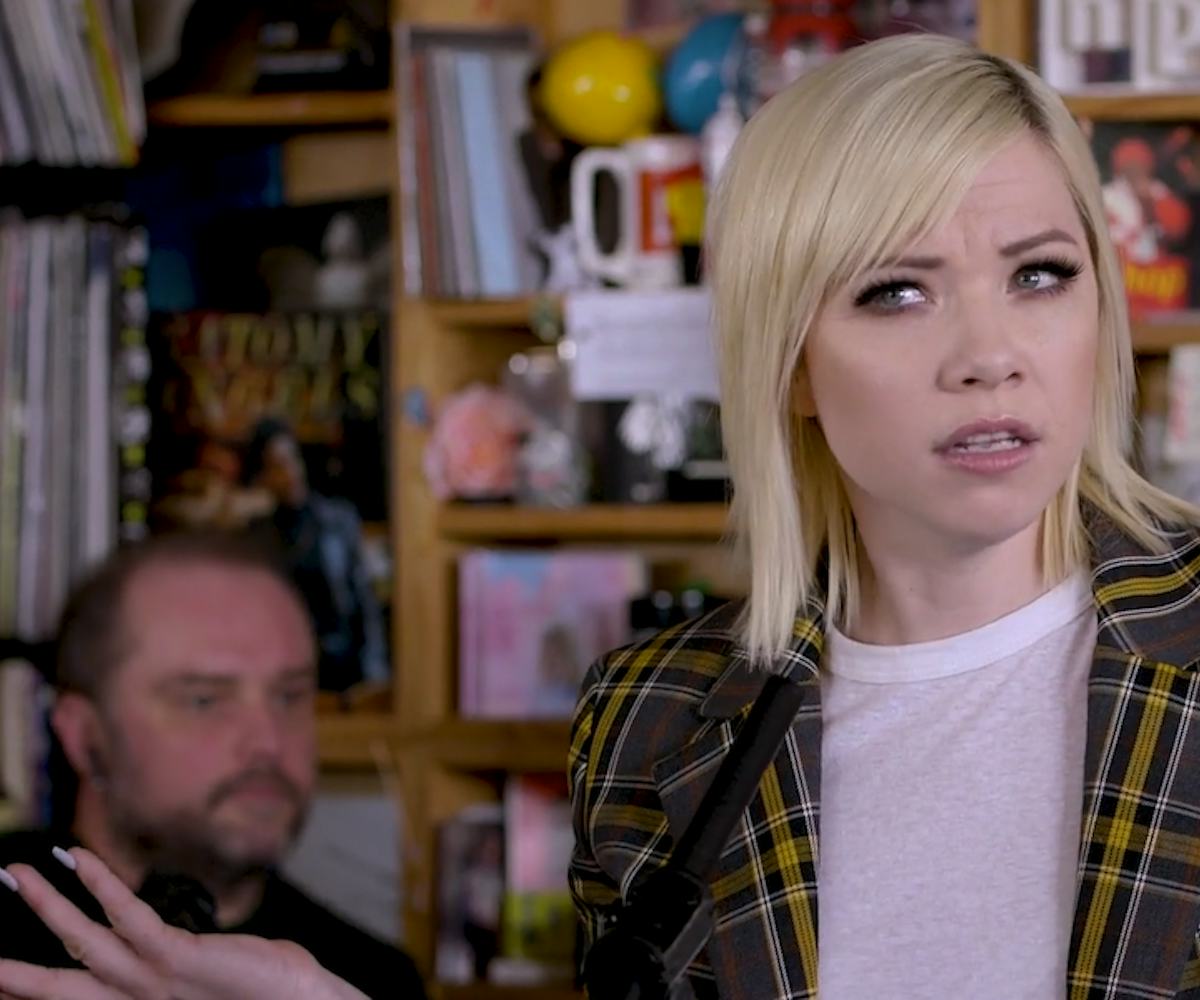 Screenshot via YouTube
Carly Rae Jepsen's NPR Tiny Desk Concert Is Pure, Unadulterated Joy
You won't be able to stop smiling
Carly Rae Jepsen is the latest pop star to bless us with a NPR Tiny Desk Concert, following the recent slew of candid performances from Taylor Swift, Lizzo, Megan Thee Stallion, and more. While Jepsen's appearance is without the banter that some come to expect of the concert format, hearing Jepsen sing three songs in such an intimate setting is still enough to force a smile on your face that won't fade for the rest of the day.
Jepsen performed three songs off of her 2019 album Dedicated, starting with "Now That I Found You." She's clearly having a great time behind the legendary desk, so much so that it's infectious, even through your laptop screen. Per NPR, Jepsen arrived at the office to perform just as many employees found themselves bogged down by "nonstop impeachment hearing coverage happening just down the hall," and if there's any time that could be benefitted by Jepsen's unabashedly joyful disco-pop, it's this one.
The following rendition of "Want You In My Room" showed a new side to the synth-laden single and its horny lyrics — a version that was somehow both adorable and sultry and everything in between. But, that's also a pretty good description of why we stan CRJ to begin with, right? Jepsen concluded with simmering love song "The Sound", giving it a new spin with guitars replacing the usual electronics, but keeping with the twinkling piano accompaniment.
Watch the full NPR Tiny Desk Concert below.