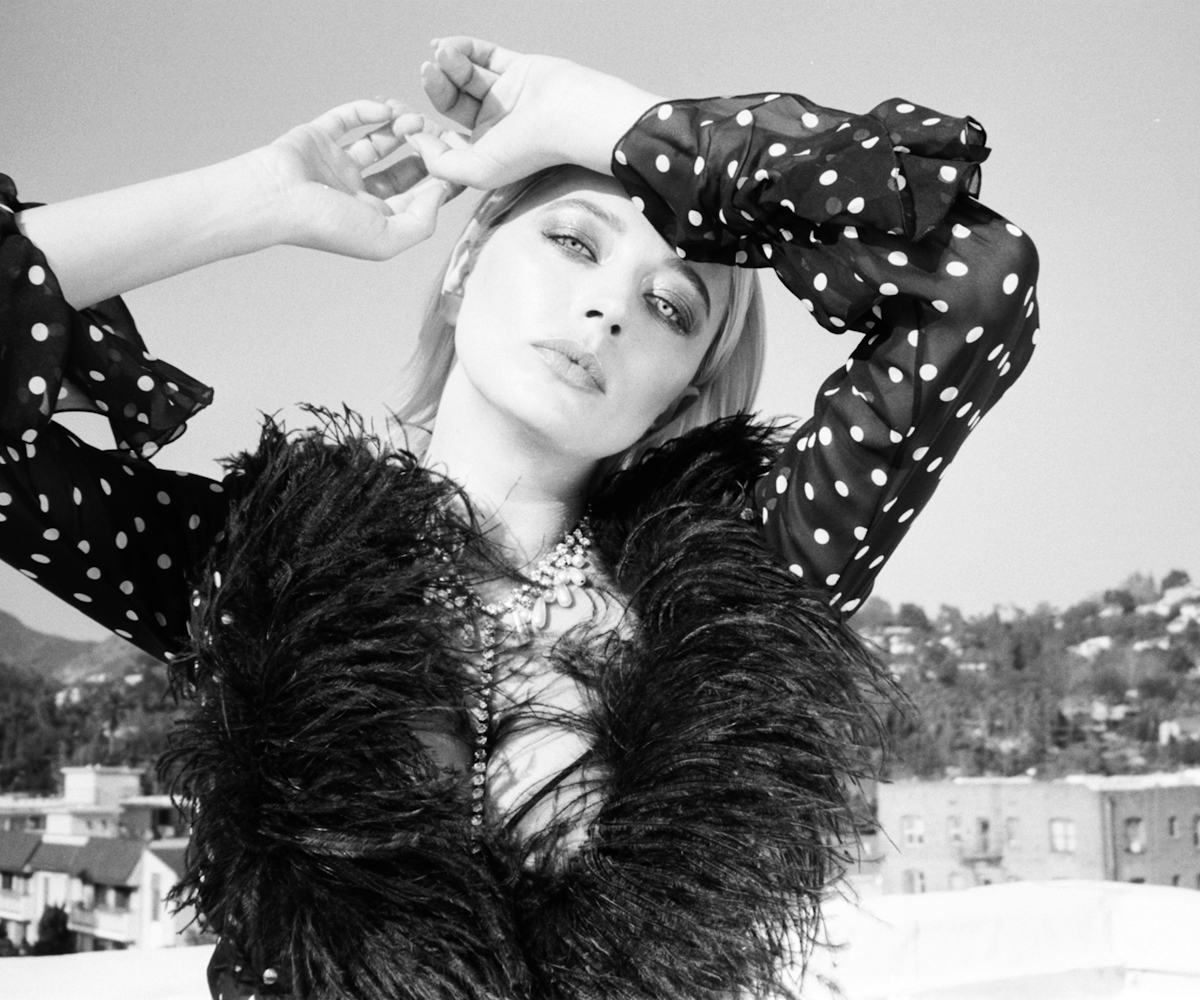 Photo by Emmanuelle Pickett
Premiere: Caroline Vreeland Challenges Stereotypes On "Love Is Here"
The model and singer shares the second single from her debut album, 'Notes on Sex and Wine'
Caroline Vreeland knows her famous last name precedes her, but she's finally coming into her own as the artist she was always meant to be. The great-granddaughter of beloved editor Diana Vreeland, she's become the sort of ubiquitous It Girl that has dominated the Instagram age. She initially moved to Los Angeles as a teenager to pursue music, and rather than lean into her name like others might've assumed, she tried to distance herself from it.
"It's an honor to be related to this incredible woman, but I was really boneheaded and couldn't accept help from anyone," she said in a release. "I would shy away from that connection because I wanted to make sure it's about music, but now that's how people are starting to see me. I don't do this because I'm hoping for the result, I like the process, I like to be in it."
The explosion of social media led Vreeland to take a hiatus to pursue a slew of fashion opportunities — and to follow love to Miami. A disappointing relationship and its dissolution inspired her to pour her feelings and observations about love back into music, and the result is a torchy, bluesy debut album, Notes On Sex And Wine, that's as honest and sardonic as it is vulnerable and sex positive.
The second single from the album, "Love Is Here," premieres exclusively here. The song challenges the gendered roles women often find themselves in upon entering relationships, encouraging self-love rather than a loss of self in someone else. Vreeland tells NYLON: "We all yearn to find the love we need to fill the void, and with 'Love Is Here,' I'm saying it's within yourself. 'Just look around you/ it's everywhere. Sometimes faith sometimes fear/ no need to wander, love is here.' After all the pleading in my last relationship for my ex to love me, I finally realized the love comes from a return to the self."