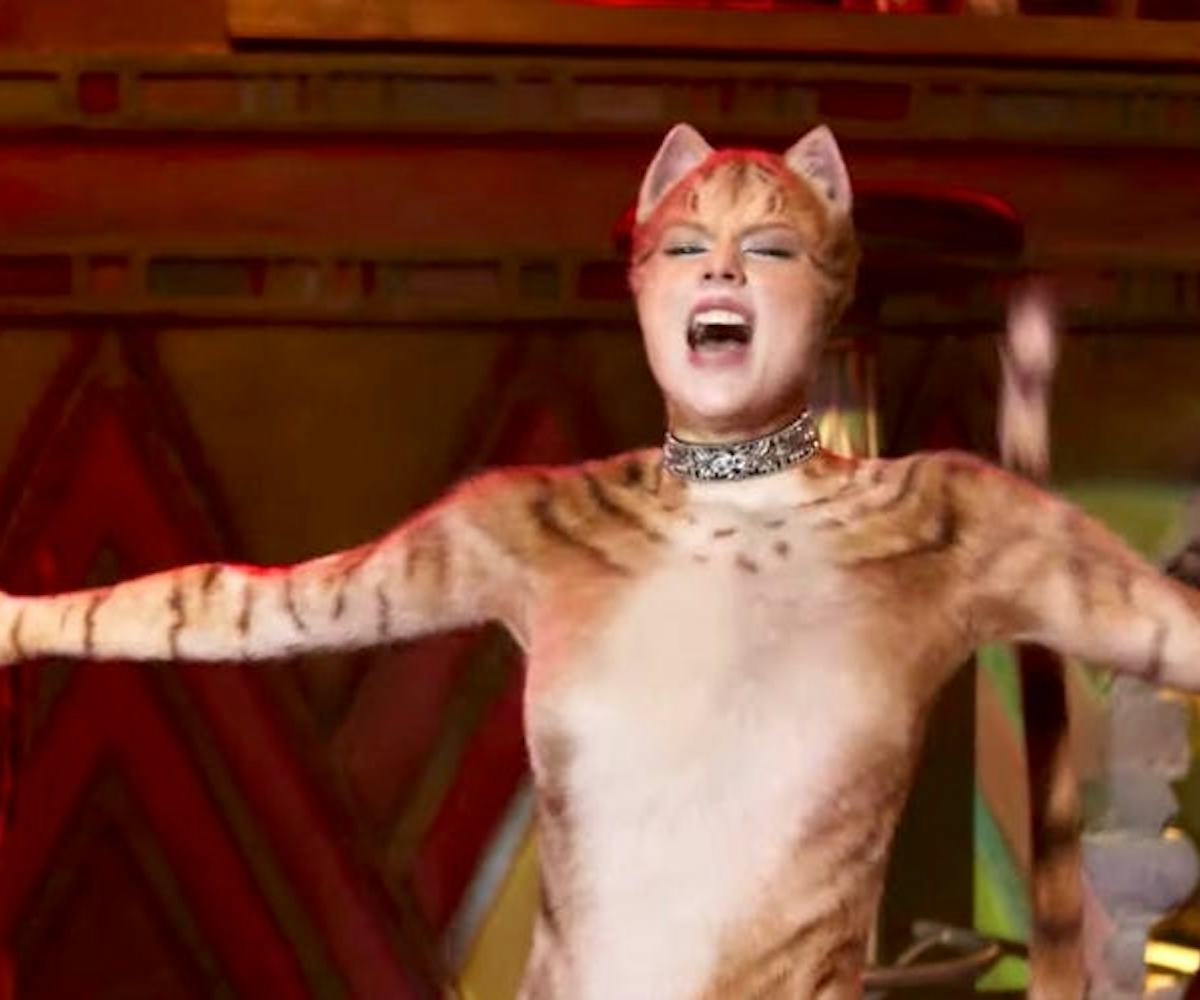 Universal Pictures
'CATS' Reviews Are Pouring In, And They're Wild
It's hard to describe how strange this film is
Following early screenings of the CATS movie,reactions are pouring in on Twitter and they're as scathing as you'd imagine. The Andrew Lloyd Weber musical, which first premiered in 1981 and is based on T.S. Eliot's 1939 poetry collection, Old Possum's Book of Practical Cats, is beloved on Broadway despite its inherently absurdist storyline. In fact, it's the fourth-longest running show on Broadway, and the sixth-longest running West End show in London.
All that love has yet to translate to audiences of the CATS film adaptation, though, which is directed by Tom Hooper (Les Miserables) and stars ballerina Francesca Hayward, James Corden, Judi Dench, Jason Derulo, Idris Elba, Jennifer Hudson, Rebel Wilson, Ian McKellen and Taylor Swift as a group of "Jellicle cats" who gather once a year to choose a cat to ascend to a different life. It's bonkers. As early reviews come in, it's clear that the press has mixed feelings about the film, which will no doubt still surely delight some, despite its overall freaky CGI effects. (For what it's worth, Swift nails her performance.)
At the Thrillist, Esther Zuckerman writes, "Of course, Hooper has assembled an all-star cast to turn into what are essentially mid-transition Animorphs, all of whom are hampered by the weirdness of the endeavor." Vox says CATS "is ludicrous and kind of divine, furry and flabbergasting, absurd and, in some moments, weirdly touching." Mostly the reviews for this very difficult to review film have rolled in on Twitter, the best of which are rounded up below.
CATS is in US theaters nationwide Dec. 20. Proceed at your own risk.