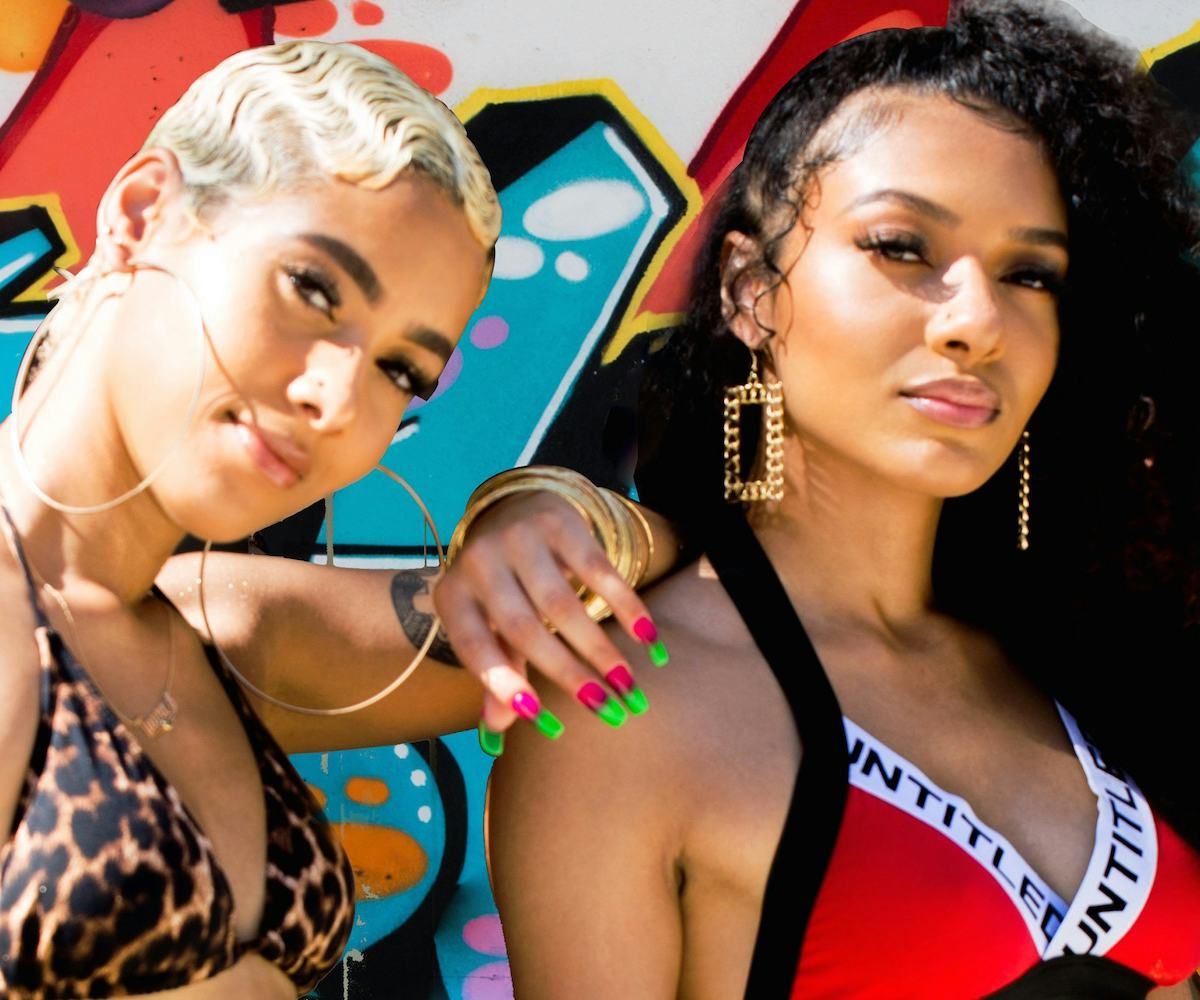 Learn A Lesson In Loyalty With Ceraadi's New Track
Premiering today via NYLON
Ceraadi might not be a name you know yet, but you'll soon be hearing it everywhere. The duo have used social media to share their musical talents, and have garnered a large, organic following (with a not-too-shabby 1.6 million on Instagram alone). Now, after their recent viral moment, sisters Saiyr and Emaza are making their grand debut as fresh signees of Roc Nation/Island Records with new single "Loyal," premiering today exclusively via NYLON.
Loyalty clearly isn't a problem between these two; they are complementary voices both in music and IRL. They boast unique personalities that perfectly balance each other, capitalizing on their differences and letting their counterpart shine rather than stepping on anyone's toes. It's the familial love and trust (they cite their mom as one of their biggest supporters in this journey) that not only keeps them intact through the uphill climb of a music career, but tightens their artistic vision and sound.
On "Loyal," they put their need for trust in romantic relationships on the table. "If you're loyal to me, I'll be loyal to you," Ceraadi tells NYLON.
Ceraadi went on to share that the worst circumstances of broken trust in dating played into the inspiration for the subject matter. "In previous relationships, we both have found out that the person was dating multiple people. It hurt a lot," they said. "Why couldn't they have been loyal or even honest enough to break up with us beforehand? It's something everyone goes through. Like stop playing games! Do you want to be with us or what?!" Preach.
Listen to "Loyal" below.
Want more stories like this? Sign up for our newsletter.