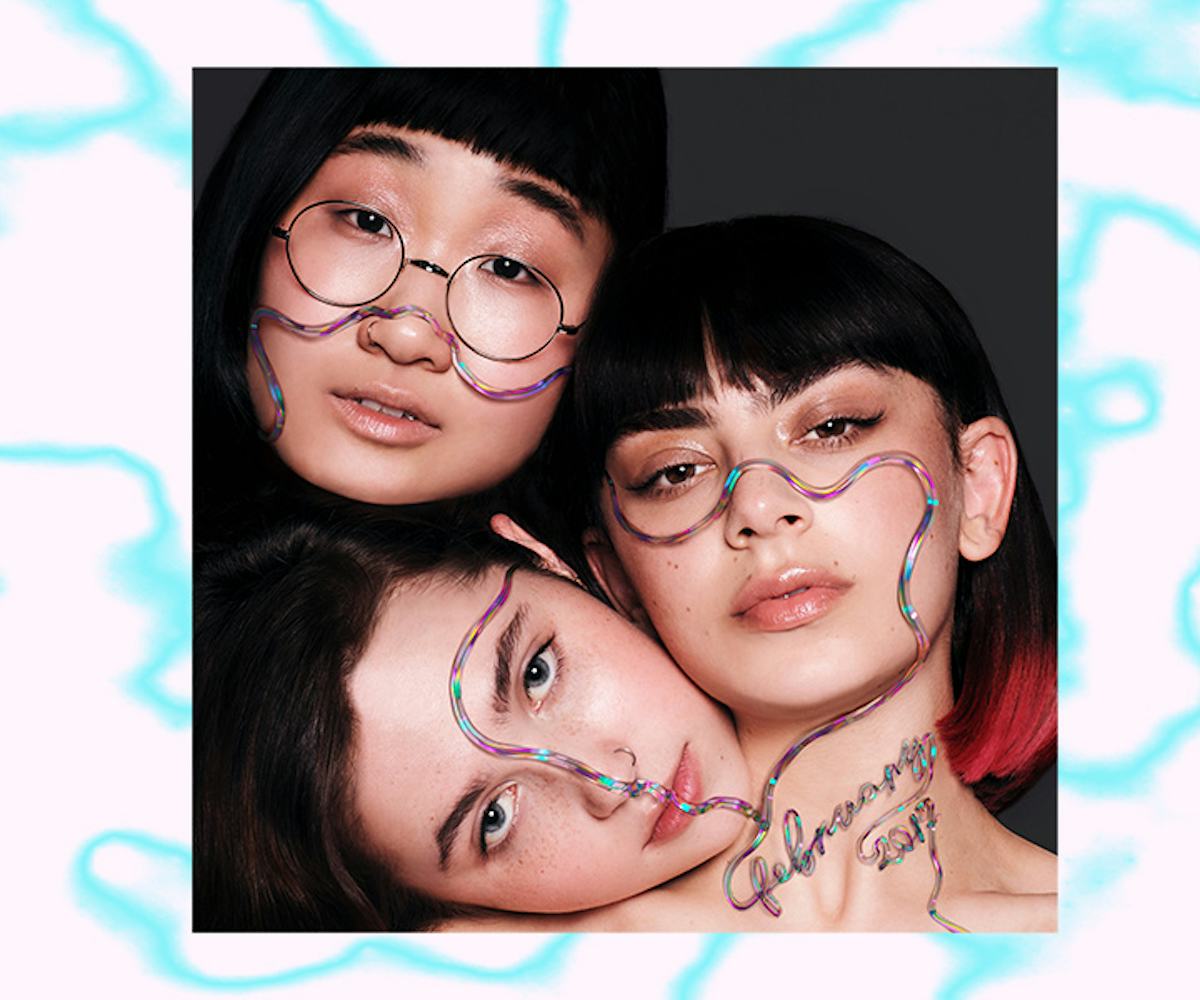 Charli XCX Throws It Back To "February 2017" For New Song With Clairo And Yaeji
Charli XCX has revealed the final single from her forthcoming project Charli, and it will make you reflect on your past relationships. Released today, "February 2017" features buzzy artists Clairo and Yaeji, so, if you weren't already obsessed, prepare to have two more artists to stan. The song is one of the "most intimate" from the album, according to Charli, in which she offers a melancholic look back at a relationship that crumbled and asks for forgiveness.
In the first verse, Charli and Clairo feed off of each other, singing remorseful lines back-and-forth. In the lyrics, they're thinking about their lost love every night, repeating that they "feel like crying." They sing, "Hope you can forgive all of my crimes/ You read but won't reply/ I just need your reply," getting listeners all up in their feelings and making a plea to the one who needs to hear it most.
Charli sings an apology throughout her solo verse, saying sorry for tearing out her lover's heart and adding, "Sorry 'bout Grammy night/ Was flyin' out my mind/ Was in a different place/ Tortured and drifting by." Per Genius, Yaeji's angelic outro translates from Korean to "Isn't it too late to want to apologize for saying that I'm sorry?" Which, oof. I felt that.
In a press release, Charli reflects on the "fun and unique" experience of co-writing with the two singers. "We are all very different artists but coming together on this song felt so special and right," she shares. "Clairo and I made a load of songs together in my studio in L.A. one afternoon at the beginning of the year. None of them were this song but it was so easy to write with her that the second I came up with this idea separately I sent it over to her and she came back with loads of ideas."
Listen to "February 2017," below. Charli comes out on September 13.