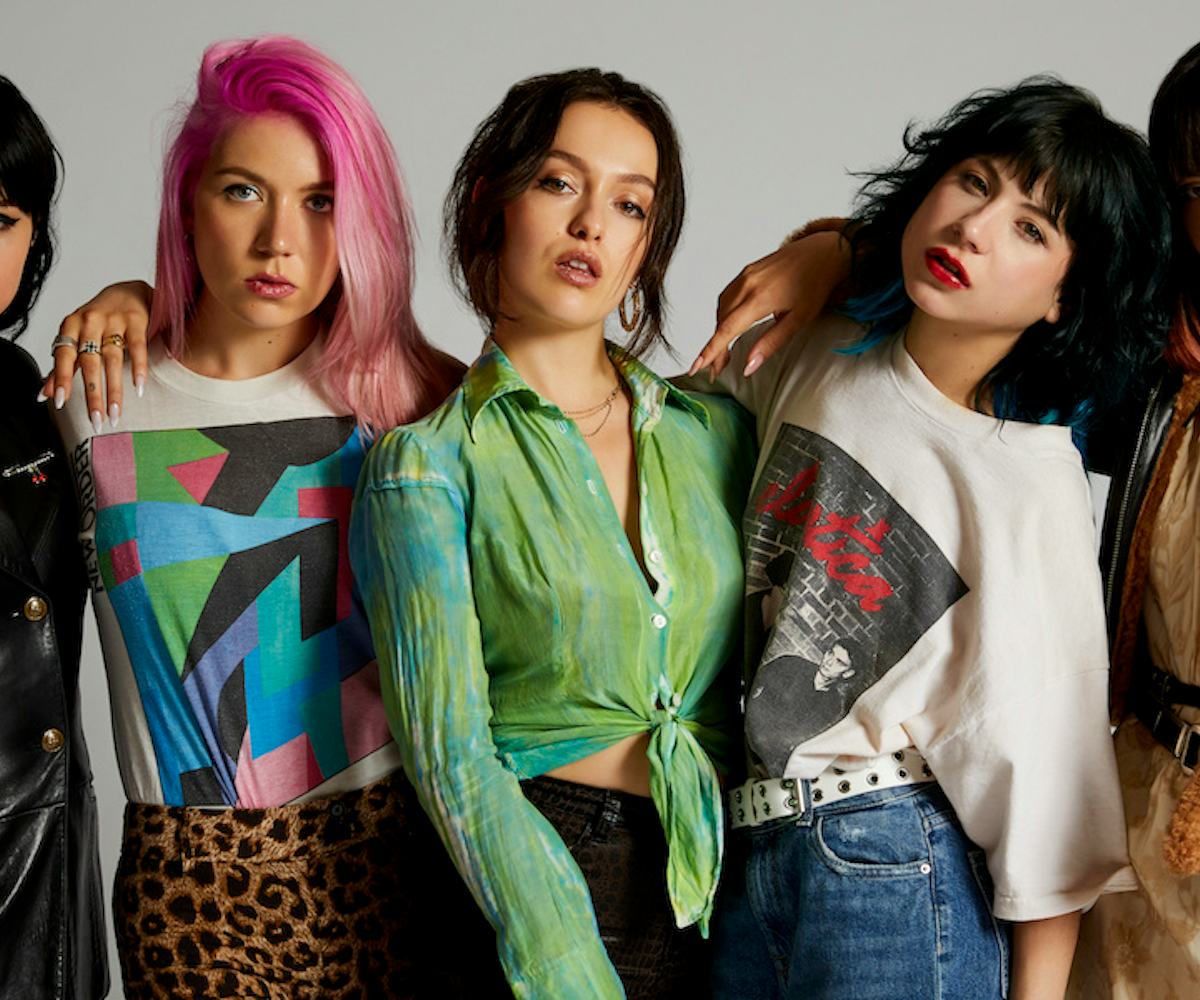 Courtesy of Netflix
Charli XCX Debuts Nasty Cherry In New Netflix Series 'I'm With The Band'
Dig deep into the come-up of the buzziest band of the moment
Charli XCX has put together your next favorite band, Nasty Cherry, and you can follow the group's journey from the moment of its inception thanks to a brand new show. The behind-the-scenes action has been chronicled in a Netflix series, I'm With The Band, which revealed its first trailer on Tuesday.
"I wish when I was 14 there was a band like Nasty Cherry," Charli says in the trailer, describing them as "unashamedly real and also badass." Singer Gabbriette, guitarist Chloe Chaidez, drummer Deborah Knox-Hewson, and bassist Georgia May Somary were all hand-picked by Charli "to launch a band in an era of the music industry where there's no road map to success." But, with the wisdom and assistance of a massive pop star, Nasty Cherry's path to stardom is already a bit clearer than most.
"This six-episode series documents their origin story—from moving in together and their first practice to their first performance and debut single release and everything in between," Netflix shares in a synopsis. "With Charli's support and guidance, Nasty Cherry has the potential to really catch fire... or completely implode if they can't keep their egos and insecurities in check, and in this unfiltered and intimate series, viewers find out what it takes to make—or break—this badass band."
Watch the trailer for I'm With The Band: Nasty Cherry below. The series hits Netflix on November 15.