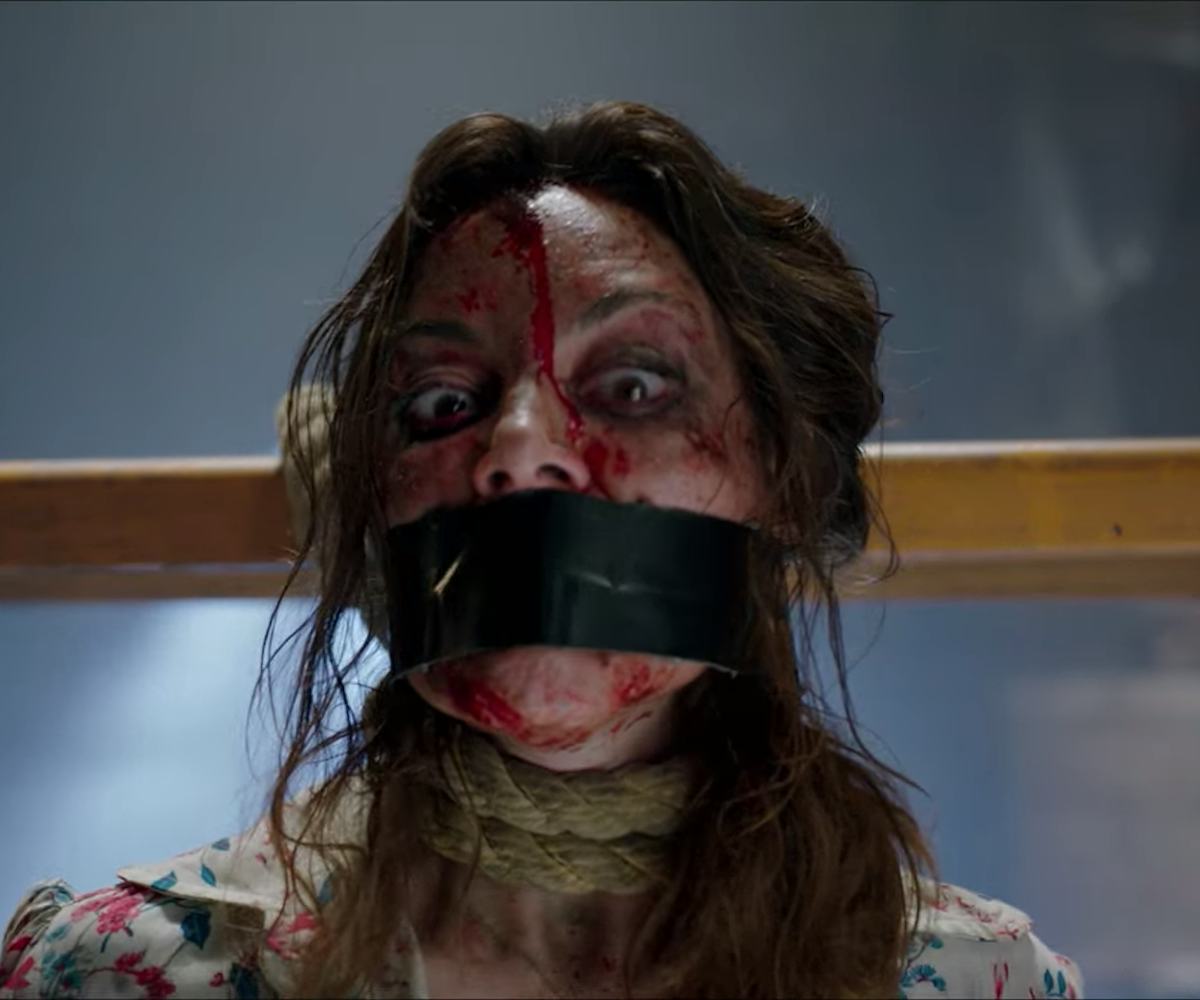 Screenshot via Youtube
Chucky Comes For Aubrey Plaza In New 'Child's Play' Trailer
Child's Play is getting a modern spin starring our forever-bored fave Aubrey Plaza. In the trailer, released today, Chucky has had a technological upgrade that seems fitting given the smart toys of today.
At first, the new trailer feels like an advertisement for the latest Brookstone gadget, cutting together clips of engineers hard at work on tech products and children playing on smart tablets. It's all to lead up to the point that technological advances can sometimes make toys much more threatening: The murder doll, named Buddi according to his embroidered overalls and shiny packaging, has lasers embedded into it with the ability to scan his young owner's face. TBH this part is scarier than the blood that runs through the streets and down Plaza's (the mother of the child) face as we see her bound, which is what comes next. According to IndieWire, Atlanta actor Brian Tyree Henry also stars in the reboot, as the local detective that picks up the murder case as Buddi, aka Chucky, embarks on a killing spree.
Watch the trailer for Child's Play below. The film hits theaters on June 21.