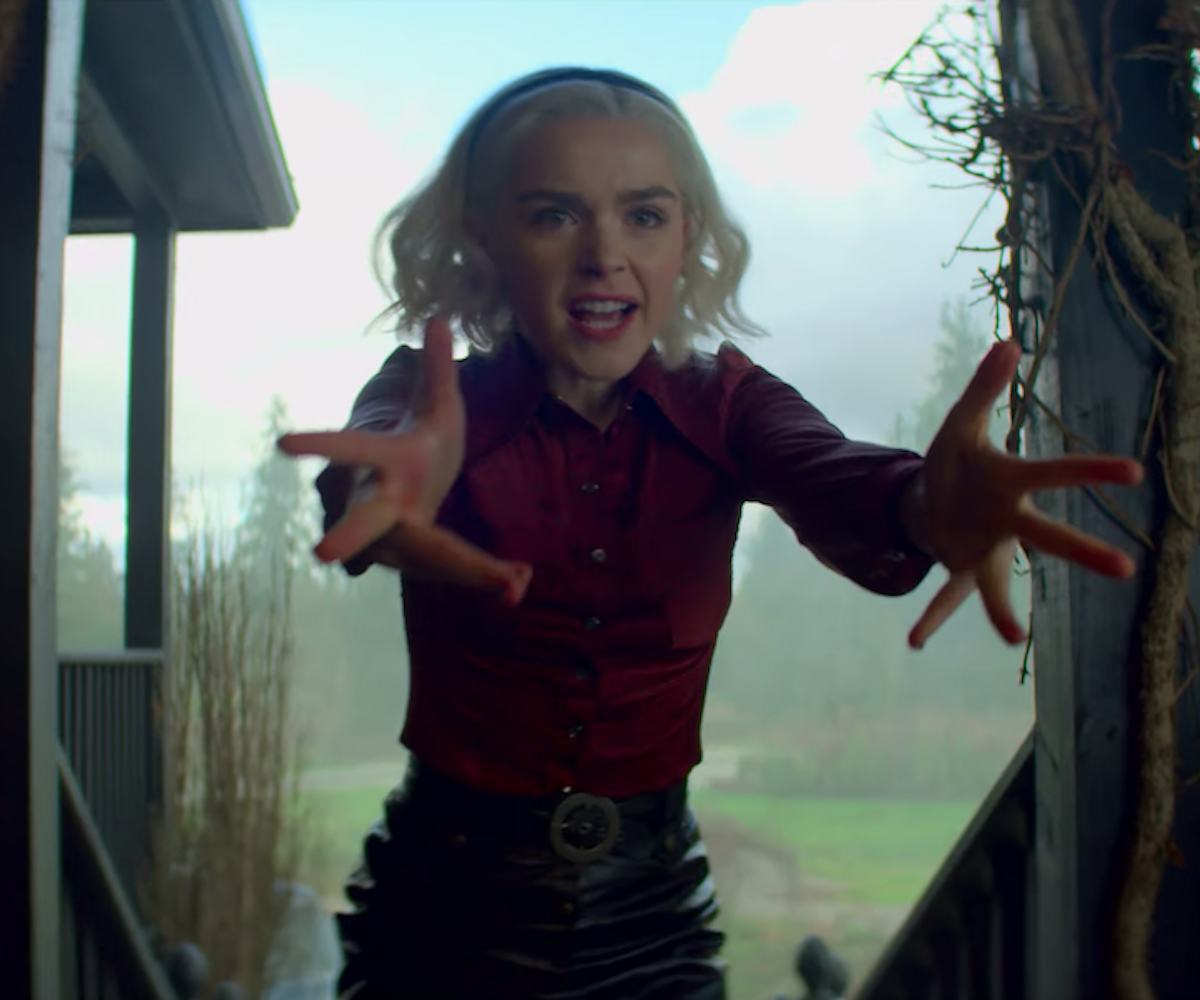 Screenshot via YouTube
Sabrina Is Embracing Her "Wicked" Side In 'Chilling Adventures' Part 2 Trailer
Chilling Adventures of Sabrina: Part 2is coming your way, and it's bringing back a platinum-blonde witch that's more powerful and "wicked" than ever before. Sabrina Spellman's (Kiernan Shipka) dark baptism seems to have rid her of any good-natured hesitancies she once held. She's embracing her dark powers and shaking things up in Greendale by setting fires and resurrecting witches.
She's also no longer choosing between love interests Harvey Kinkle (Ross Lynch) and Nicholas Scratch (Gavin Leatherwood). Sabrina is over the puppy-love devotion to the former, and, based on the vibes I'm getting from this trailer, holds the power over both of them. Sabrina's grasp over dark witchcraft doesn't go unnoticed by her aunts and Father Faustus Blackwood who, while questioning the teenage witch, asks, "We've heard reports of levitation, a slaughter of demons, resurrection of witches. How does a first-year, half-mortal student manage that?"
Maybe it's the use of The Runaways to soundtrack her new bad-witch self or maybe its the empowered, DGAF attitude that she now so clearly has, but I'am loving Sabrina embracing the dark path set out by the Dark Lord, who we presumably get a glimpse of at the end of the trailer.
Watch the Chilling Adventures trailer, below, and catch up on anything you may have missed before it hits Netflix on April 5.