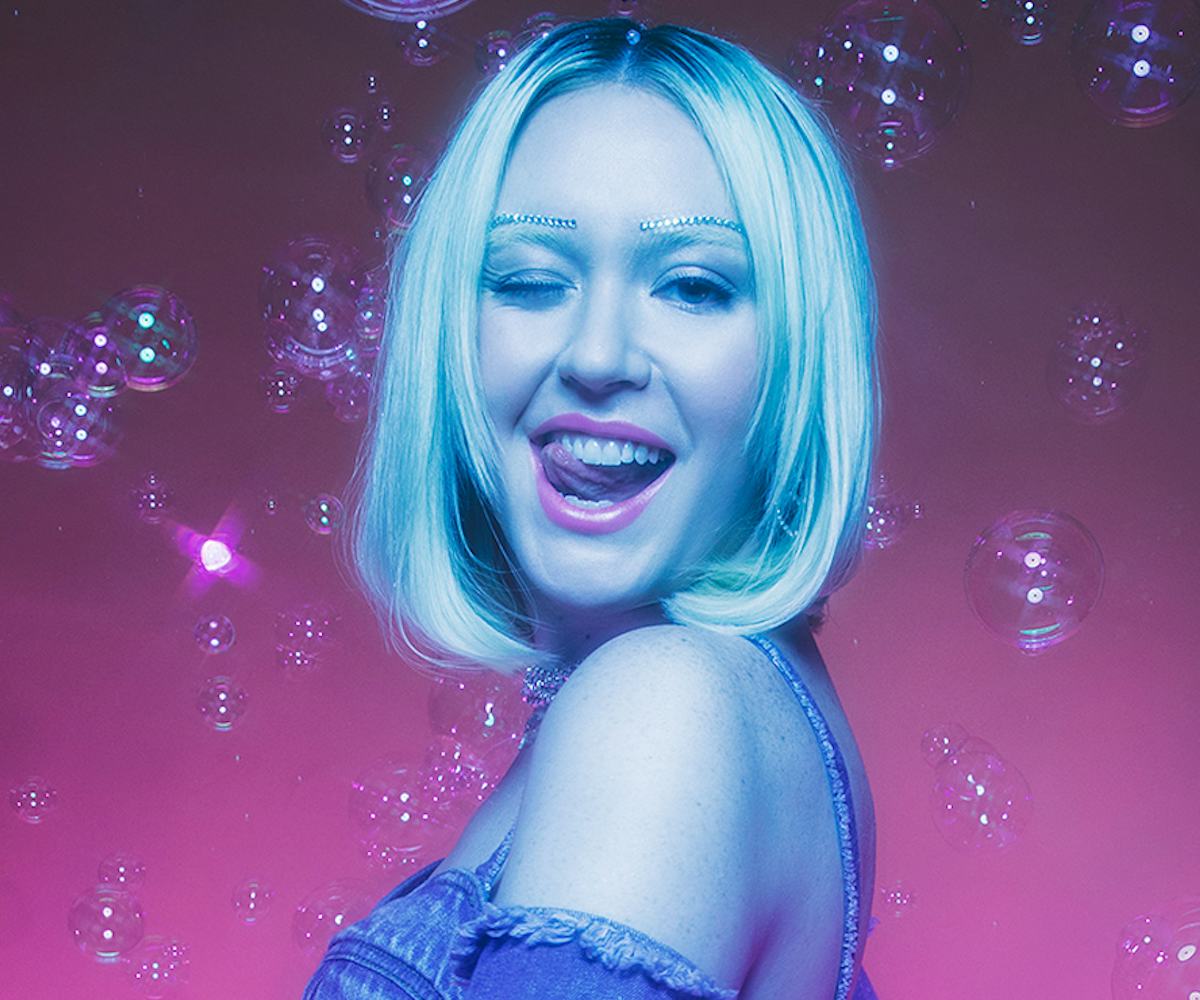 Photo by Brian Ziff
Chloe MK Explores "Internet Pop" With Her New Song
"To Be Young" premieres today, exclusively on NYLON
You definitely know chloe mk's voice, but her new sound may come as a surprise. Since winning the hearts of America—and the heart of Blake Shelton—under her full name Chloe Kohanski, and walking away victorious from The Voice back in 2017, her style has evolved into something totally new. Now, she's flexing her skills with a genre she calls "internet pop," and reintroducing herself with this new pseudonym. Today, she premieres her new single "To Be Young" exclusively via NYLON.
When Chloe got into a certain "reflective state-of-mind," as she calls it, "To Be Young" just started pouring out of her. "I sort of felt like being young was normally written about as being very fun and light-hearted," she tells us. "And I think that's true, but I don't feel like there's a lot of songs about how hard it is when you don't really know who you are or what you want, and you feel like you have to apologize for simply just existing."
Her exploration of internet pop goes much further than "To Be Young," and is a theme throughout her new EP, Fantasy. "Right now the internet is a melting pot of sounds and influences... there are absolutely no rules," she says. "I think my songs are the exact same way. There's sadness, there's emotion, there's honesty, but there's also these really bright, euphoric-pop sounds. Like fantasy vs. reality." But with this fantasy, she goes darker and deeper, even diving into trap-pop across the rest of the project. "I'm excited to hear what people think of that sound with my voice," Chloe says.
Listen to "To Be Young," below.
Want more stories like this? Sign up for our newsletter.