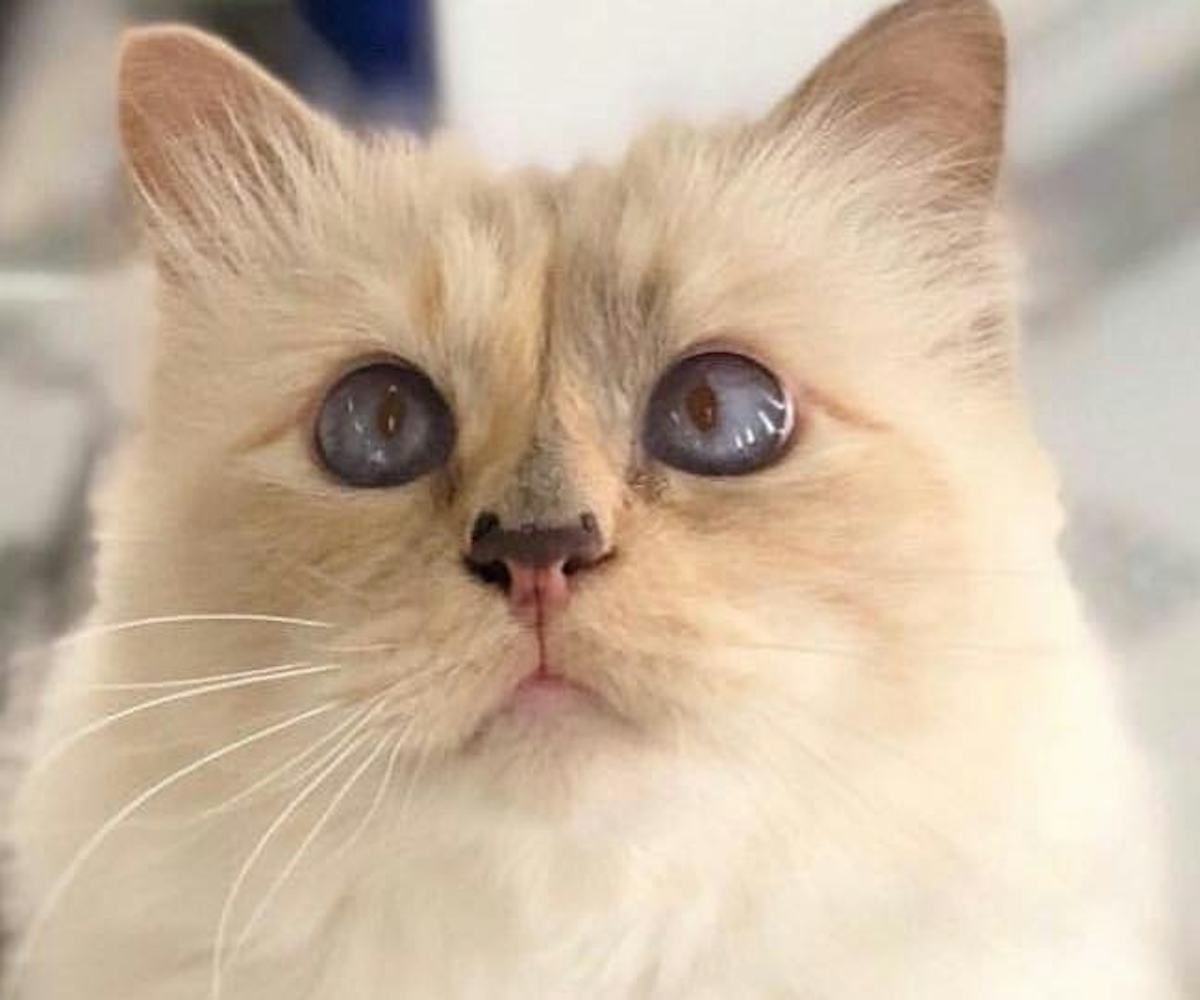 Photo via @choupettesdiary Instagram
Following Karl Lagerfeld's Death, People Are Wondering What Will Happen To Choupette
The Instagram-famous Birman was beloved by the iconic designer
Following the very sad news of Karl Lagerfeld passing, along with questions of the legacy he was leaving behind and how Chanel will go on without him, people wondered what would happen to his beloved cat, Choupette.
While this question may seem odd (and, in some cases, even insensitive) when discussing the death of someone, it's not when you consider how much of a cat person Lagerfeld was. Aside from being known as one of the most prolific designers of all time—he acted as the creative force behind both Chanel and Fendi for decades each (on top of his own label)—there is one other aspect of Lagerfeld's life that's we associate with him as much as a classic Chanel flap bag: his cat.
If there is any cat—or any pet, in general—on this planet that is truly living the good life in high society, it's Lagerfeld's fluffy white, blue-eyed seven-year-old Birman. Lagerfeld first obtained his feline fur baby back in late 2011, when he was asked to watch her for one of his model muses Baptiste Giabiconi. From here, it's understood that Giabiconi never got his kitten back.
In a 2012 interview with WWD, Lagerfeld revealed that not only does Choupette eat lunch and dinner with him at the table, but she also has two personal maids who keep diaries of everything she does, from her behavior throughout the day to everything she ate, and flies on private jets.
Naturally, this very pampered kitten soon grew to become Instagram-famous, even reportedly earning more money than Cara Delevingne in the year 2014 for her beauty collaboration with Shu Uemura, aptly named Shupette. Though it should be noted that Lagerfeld was quite picky about where Choupette could extend her modeling skills. "I don't allow her to do foodstuffs and things like this," he once said. "She's too sophisticated for that."
There are few things Lagerfeld loved more than Choupette. In fact, in a 2013 interview with CNN, he expressed that, if an actual legal thing, he would marry her. "There is not marriage, yet, for human beings and animals... I never thought that I would fall in love like this with a cat," he said. For the good majority of us, Choupette lives a more pampered life than we do. We can only hope that we can, someday, be reincarnated as the beloved feline of an iconic fashion designer like Lagerfeld.
While the news of Lagerfeld's death has raised some concerns over what will become of Choupette, we can be certain that she'll be left in good hands given the care that the designer gave her while alive. Whether it's in those of one of her maids, or maybe the hands of another one of fashion's known cat people, we'll just have to wait and see.