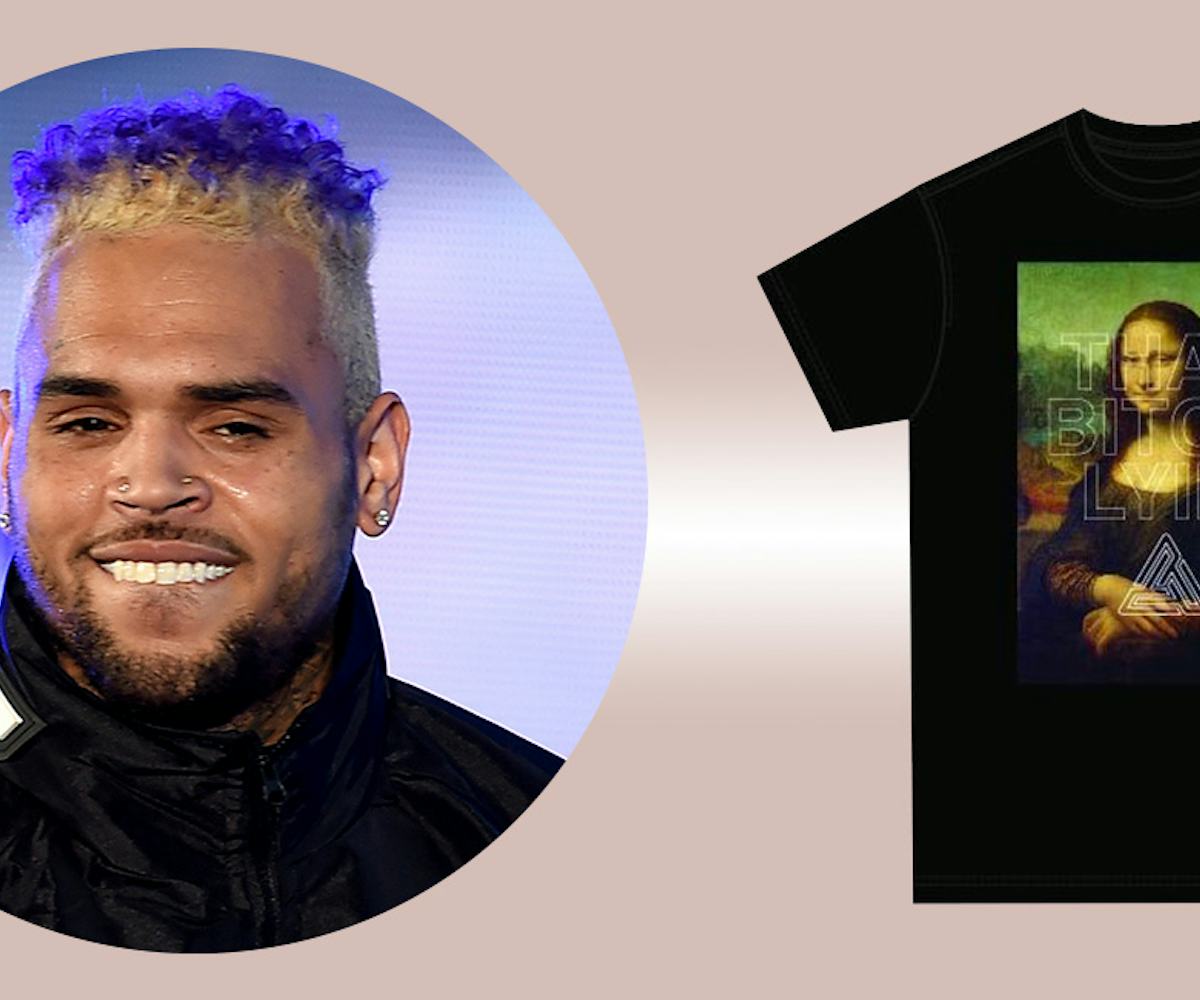 Photo by Kevin Winter/Getty Images.
Is Chris Brown Mocking His Rape Accuser With New Merch?
It appears that singer Chris Brown is mocking the woman who accused him of rape with a line of merchandise.
On Tuesday, news broke that Brown was being held in police custody in Paris after a woman filed a rape complaint against him. He was released soon after being detained, according to Associated Press. And now, only a couple of days later, his apparel line Black Pyramid is promoting shirts with the phrase "This Bitch Lyin'" and "That Bitch Lyin'" emblazoned across the front on Instagram.
One iteration of the shirt is printed over an image of the Mona Lisa and the back features the Eiffel Tower across an image of the French flag in the shape of France. The words "Paris Edition" are written in small font on the front.
When Brown returned to social media following the accusation, he used, in a since-deleted image, the same "This Bitch Lyin'" phrase. The caption read: "I WANNA MAKE IT PERFECTLY CLEAR...... THIS IS FALSE AND A WHOLE LOT OF CAP!" Adding, "FOR MY DAUGHTER AND MY FAMILY THIS IS SO DISRESPECTFUL AND IS AGAINST MY CHARACTER AND MORALS!!!!!"
According to The Hollywood Reporter, Brown filed a defamation lawsuit against his accuser on Thursday.