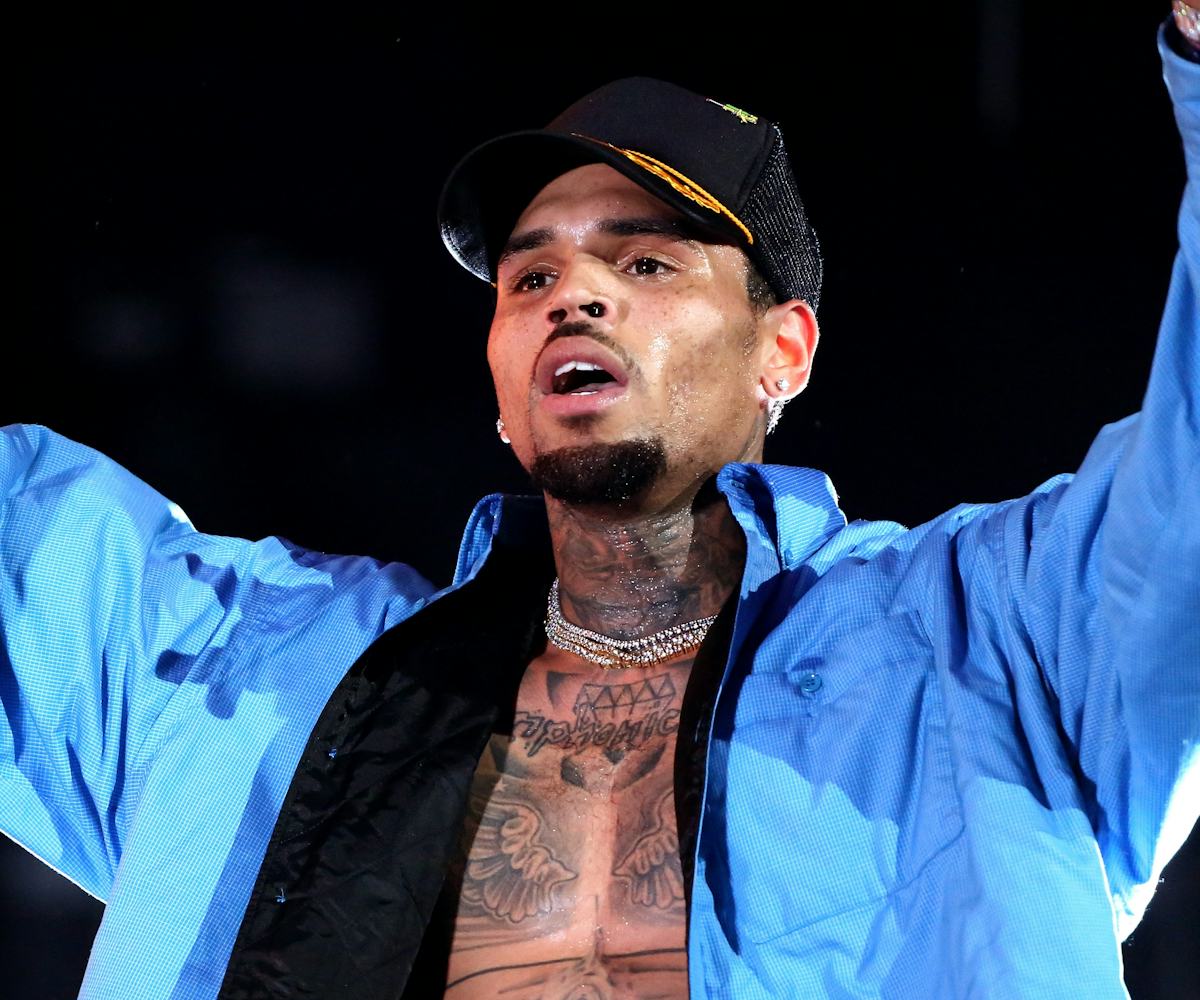 Photo by Ser Baffo/Getty Images
Chris Brown Detained Following A Rape Complaint
The singer is in custody in Paris
According to Associated Press, Chris Brown has been detained in Paris after a woman filed a rape complaint. Brown potentially faces charges of aggravated rape and drug infractions. The singer's publicists declined to comment to AP.
Brown is currently being held in French custody, alongside his bodyguard and one other unnamed person, following meeting the alleged victim at Parisian club Le Crystal, before they went to the Mandarin Oriental Hotel together. The woman filed a rape complaint, but no other details have been given regarding the nature of the alleged crime. Investigators in Paris have two more days to file preliminary charges against Brown; he has been in custody since Monday morning.
Brown already has multiple restraining orders levied against him by ex-girlfriends Karruece Tran and Cassandra. Rihanna previously held a restraining order against the singer after he was found guilty of assaulting her, but the order has since been minimized to allow basic contact between the two. In May of last year, Brown was sued after a woman was allegedly held against her will and raped in his home.
AP notes that Brown is scheduled for arraignment on a separate charge in Los Angeles on February 8 due to his previous ownership of a primate without a permit.