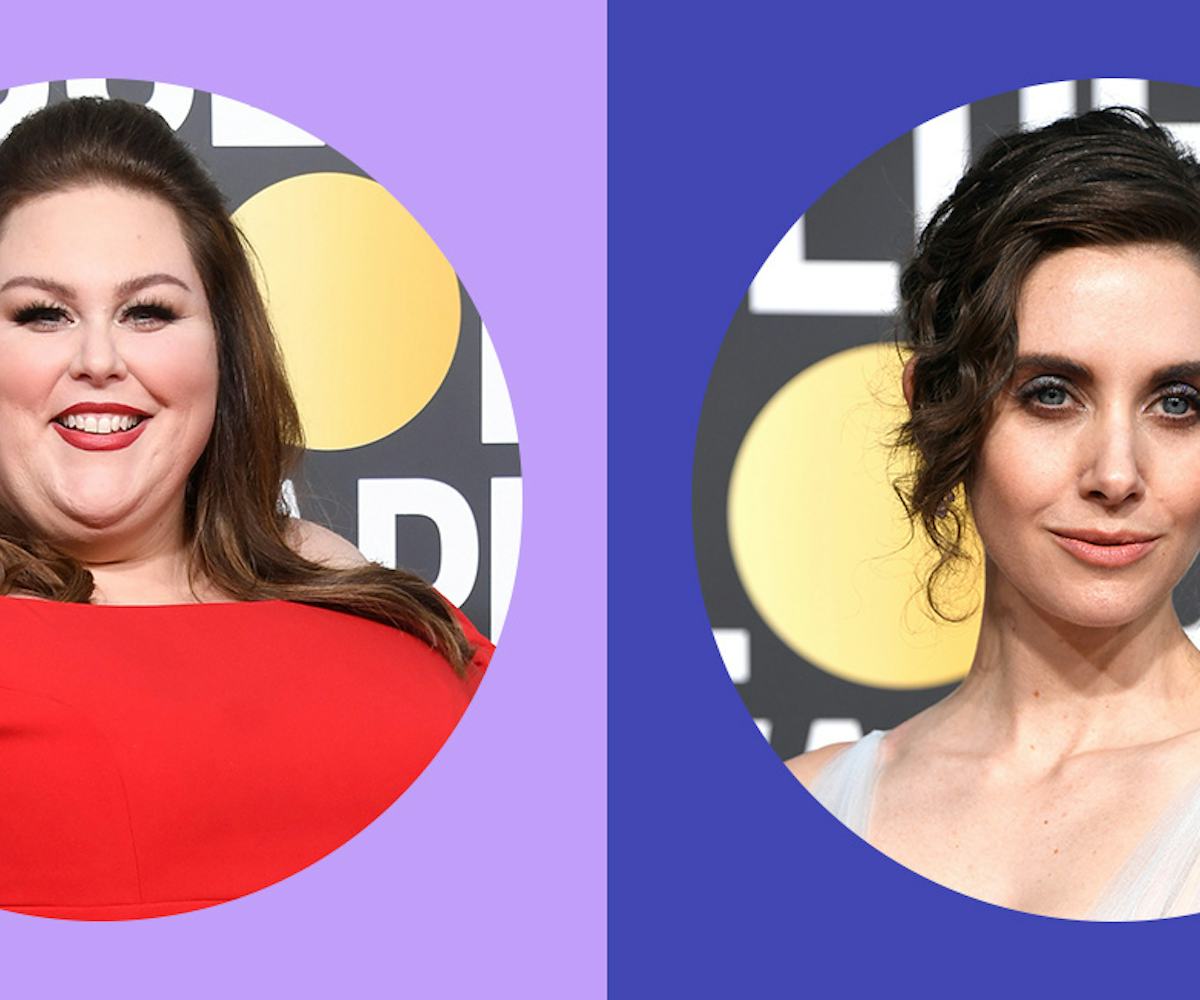 No, Chrissy Metz Didn't Seriously Call Alison Brie A "Bitch"
Why are we pitting women against each other without reason?
Although we all know that people love to start rumors and create drama where this isn't any, tonight's 76th Golden Globe Awards has offered a new opportunity to marvel at the depths to which people will sink to stir shit up. What happened this time? Well, after This Is Us star Chrissy Metz was asked on the Golden Globes red carpet if she had an opinion of GLOW actress Alison Brie, Metz was recorded jokingly saying, "Do I?" and then following up with: "She's such a..."
Although the final word couldn't be heard, most of the collective internet (and, notably, People magazine) were quick to say that Metz called Brie a "bitch." Because, of course, the natural inclination is always to make it seem like two successful women hate each other.
There's a clear problem here, though: You can't even hear that Metz is saying "bitch," but, even if she did, her tone suggests she was joking around. People even pointed out that the two were "all smiles on the red carpet" at last years' Screen Actors Guild Awards. A few Twitter reactions note how unclear the recording was, even suggesting that maybe she said "babe."
Oh, and also? Metz responded to the accusation on Twitter, calling the quote "completely fabricated." Here's to hoping that 2019 will prove to be the year when we stop trying to pit women against each other for no good reason.