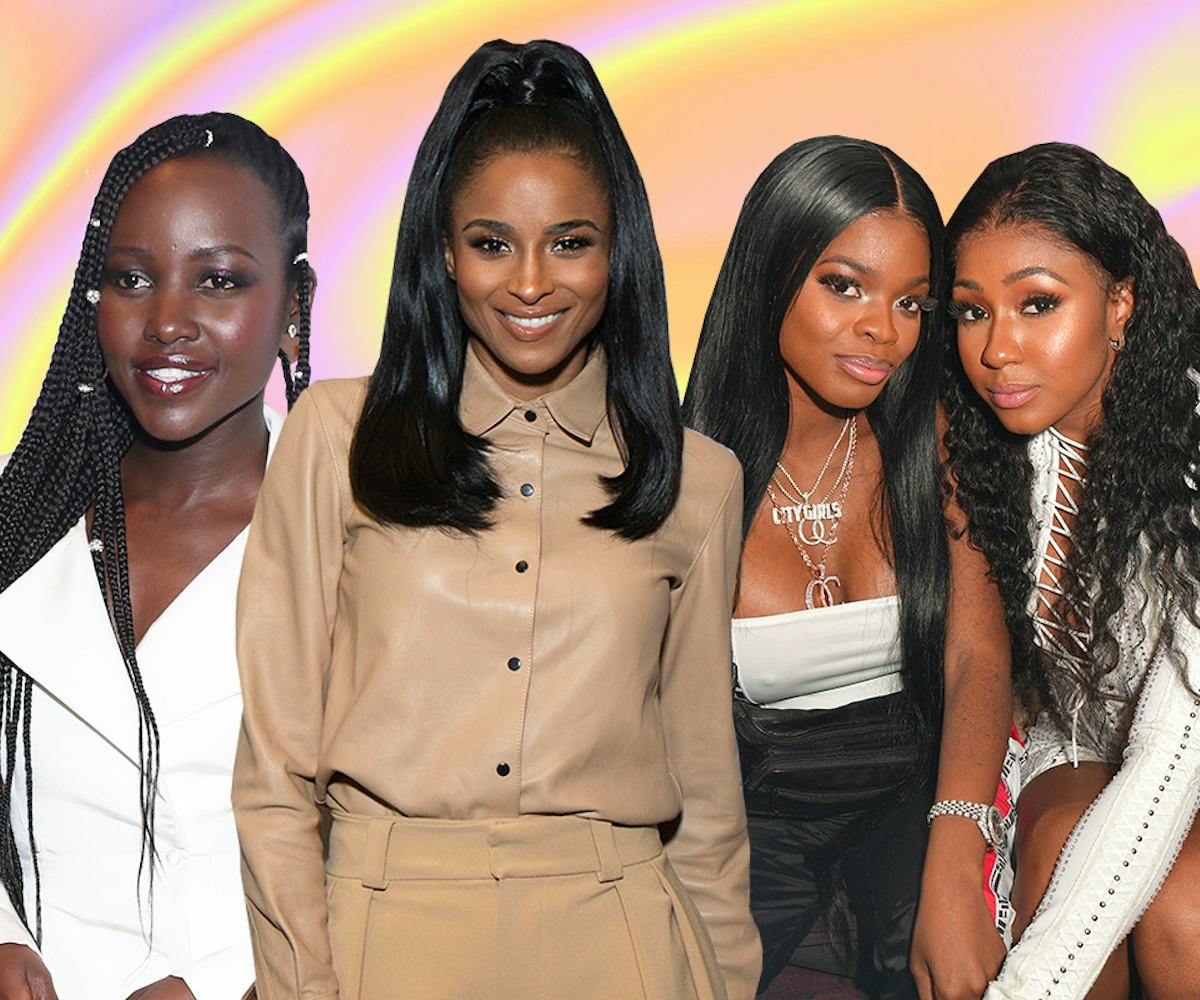 Photos via Getty
Ciara Raps With Lupita Nyong'o And City Girls On New Single "Melanin"
Ester Dean and LA LA also join in
New music Friday always brings many gifts, and this time, it was the unexpected rapping talents of Lupita Nyong'o that stood out above the rest. The actress appeared alongside Ester Dean, City Girls, and LA LA on Ciara's new single "Melanin", creating the rap group we didn't know we needed.
According to Ciara, the song is "ultimately an anthem of self-love, which is a journey I've been on since my Beauty Marks album. It celebrates the beautiful shades of culture that comprise the inner and outer beauty of everyone. Embracing the unique nature of our skin tones threads together the tapestry of humankind."
It's not surprising that Nyong'o is a great rapper — she's probably good at literally everything — but her appearance on "Melanin" has us wondering where her debut album is. Lupita, we're waiting! Last week, the actress shared her debut single "Sulwe's Song", a sweet acoustic ballad — the total opposite vibe of "Melanin" but equally as empowering. Perhaps she's an EGOT contender we never saw coming?
Listen to "Melanin" below, and check out more songs Nyong'o curated on a "playlist dedicated to unabashedly loving that skin you're in" here.