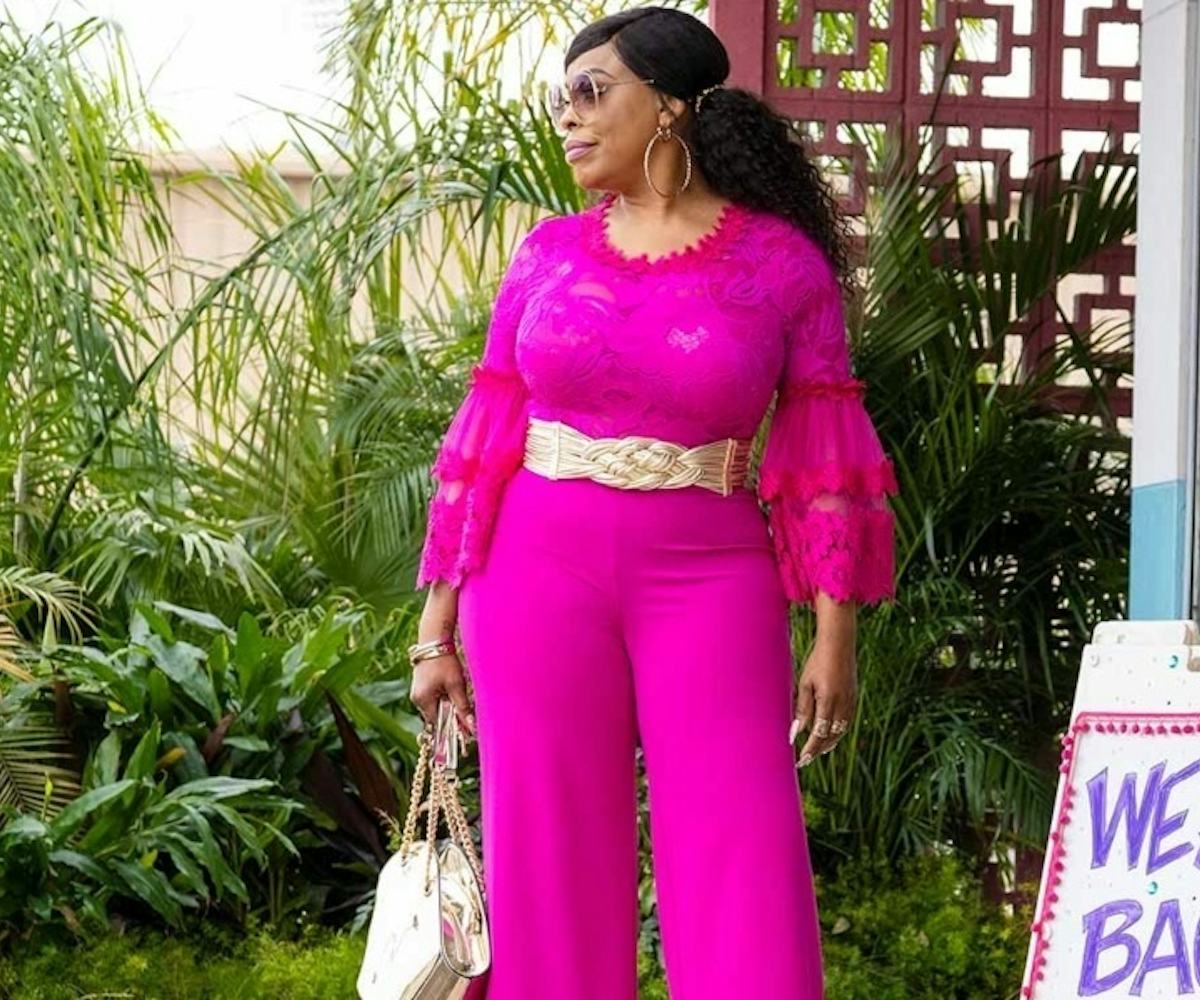 Photo courtesy of TNT.
'Claws' Is A Fantasy Version Of Black Women's Quest For Entrepreneurship
No money. Mo' money. Mo' problems
Black women are the fastest growing group of entrepreneurs in the United States. That statistic, reported in a 2015 Fortune magazine study, is often cited to celebrate the accomplishments of Black women, mark the economic progress we've made, and advocate for our contributions to society. But, the article mentioned very little about the hurdles Black women have to clear in order to maintain their businesses and truly thrive. Yes, Black women are fierce pursuers of business ownership, but it's rarely easy for them. There aren't many television shows that illustrate this struggle more than Claws does.
For three seasons now, the show's main character, Desna (Niecy Nash), has been guiding her girl gang of manicurists on a wild paper chase that has required all of them to put their lives, freedom, and financial security on the line. Every episode is full of high drama and bright colors, giving life to the notion that Black female entrepreneurship is a beautiful struggle—and it's probably better for you than trying to keep up with the hustle of the gig economy.
Desna grew up in foster care with her brother Dean, who has autism. When they were adults, she opened up a nail salon to take care of them. But that only made her enough money to house them in a ratty apartment. She longed for a better life and thought she stumbled upon an opportunity when her mafia-affiliated boyfriend suggested she launder money for his operation. Desna saw it as a way to increase her earning potential—but it also put her at the whims of the unpredictable and greedy boss, Uncle Daddy (Dean Norris), who essentially declared ownership of Desna's shop the moment she became involved in his business dealings. When viewers met her in Season 1, Desna dreamed of finally becoming self-sufficient and untangling herself from the underworld. Like many other Black women who start their own businesses, Desna faced hardships before she started working for herself—but they didn't exactly go away once she opened up her own shop. She's still struggling and still surrounded by white, male gatekeepers who aren't ever really in her corner.
Although Claws is fictional, out in the real world, Black women still struggle in their attempts to get their businesses off the ground (though with much less bloodshed). Last year, one Forbes article revealed that minorities are less likely to be approved for small business loans than non-minority led ones; another revealed that the revenue gap is widening for women of color, with women of color-owned businesses averaging about $66,400 in revenue and non-minority businesses averaging about $212,300. And, Fast Company found that less than 1 percent of Black women founders get VC funding.
It's not outlandish for Black women to wonder if entrepreneurship is worth it all. But this adversity also makes Claws so relatable. The TNT series manages to avoid feeling too contrived or corny because as outlandish as it can get narratively, it is spot-on thematically. Watching Claws is healthier than leaning into "hustle porn," the gig economy trend that romanticizes overworking oneself in pursuit of bringing in as much money as possible. Instead, Claws has its own shiny luster and leans into its campiness, all the while winking at its audience. It's saying, "I see you sis. Mo' money, mo' problems."