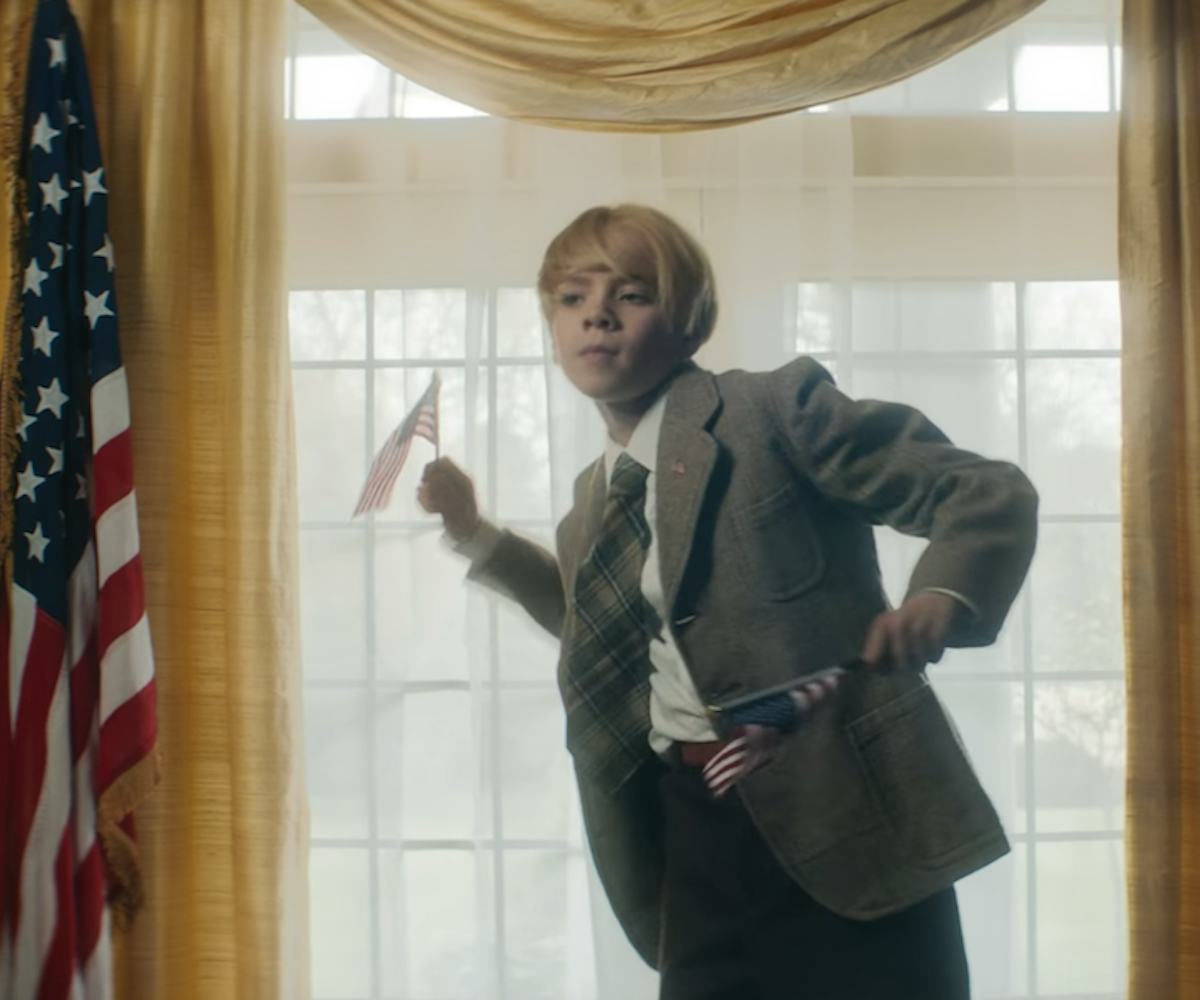 Screenshot via Youtube
Clean Bandit Imagines A Young Trump For New "Mama" Music Video
"Damaging our children can damage the entire world"
Clean Bandit took quite the creative approach to considering the childhood of our current POTUS in the new video for their track "Mama" featuring Ellie Goulding.
The video shows a small child with a full head of hair going to school and being bullied by his father. The same man who grows up to use elementary language to try and fund a racist border wall, is seen singing in an elementary school classroom and building a wall with wooden blocks as he plays alone without any friends. The only thing that totally isn't realistic is this kid's sick dance moves. We all painfully remember when Trump tried to dance to "Hotline Bling" on Saturday Night Live to know that this would have never been a reality.
"We wrote this script about a boy whose power was taken away from him as a child and he grew up determined to take that power back," singer Grace Chatto says in a press release. The video closes with a somber message to remind us all that any kid could grow up to be a Trump, much like any kid could grow up to be Ruth Bader Ginsburg, depending on how they're raised. The music video likeness of adult Trump dances around in a circle with Melania as the camera pans out to reveal the statement, "Damaging our children can damage the entire world." Ain't that the truth!
Watch the full video below.