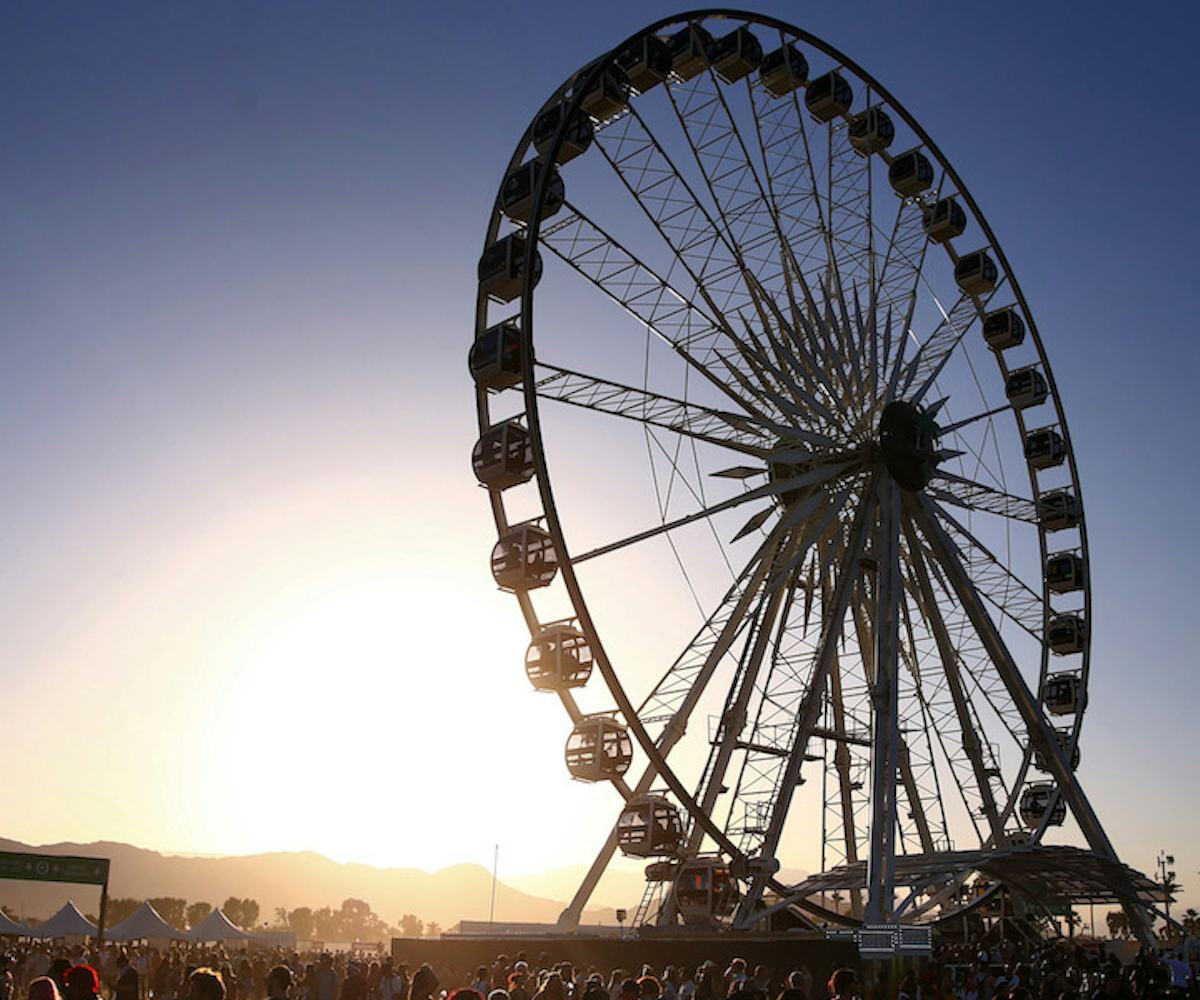 Photo via Getty
What To Do If You Already Bought Coachella Tickets
The April festival has been officially postponed until October
COVID-19, the strain of novel coronavirus that has spread across the globe since its discovery in Wuhan, China back in early January, is shutting down institutions left and right. Flights, schools, and offices have closed their doors amid fears of spreading the virus, and on March 10, the Indio, CA-based music festival Coachella announced it would be postponing the festivities from its original dates in April to October. Coachella's postponement is rather massive in terms of scale; the festival was set to draw over 250,000 fans over the weekends of April 10 and 17. In addition to the panic surrounding the virus outbreak, now would-be attendees are scrambling to get refunds for tickets, travel, and lodging that's come to be associated with the desert festival.
"At the direction of the Country of Riverside and local health authorities, we must sadly confirm the rescheduling of Coachella and Stagecoach due to COVID-19 concerns," the organization wrote in a posted statement. "While this decision comes at a time of universal uncertainty, we take the safety and the health of our guests staff, and community very seriously."
Airbnb Refunds
Coachella attendees can spend up to a few thousand dollars on flights, accommodations, and transportation to-and-from the venue, including more depending on what they spend at the festival itself. As reported by The Los Angeles Times, Airbnb recommends that guests speak with their host to see if they are willing to alter the reservation to take place at a later date since the event has been postponed. Although cancellations are determined by the host's cancellation policy, Airbnb has extended its Extenuating Circumstances Policy to include traveling cancellations due to the COVID-19 virus. Airbnb's website also states that with documentation, the extenuating circumstances policy could also apply to cancellations made in order to comply with quarantine restrictions or if transportation has been canceled due to the outbreak. Anybody diagnosed with or suspected of having COVID-19 can also get a refund.
Airline And Hotel Refunds
Some airlines and hotels have also begun waiving cancellation fees; hotel giants Marriott and Wyndham are cancelling fees for guests traveling to and from certain locations for stays through March 30.
Ticket Refunds
Those who are seeking a refund for their Coachella ticket will have to wait a little longer to find out if that's a possibility. According to the festival's FAQ page, all sales for Coachella passes are final and typically refunds, cancelations or exchanges not allowed. The festival will allegedly give an update on March 13 regarding the if its terms have been altered in light of the COVID-19 outbreak.
What's Next
Coachella is not the only festival that's taking precautions. SXSW was the first major festival to cancel as COVID-19 spread across the United States, and other festivals and tours are downsizing or canceling as a preventative measure. Considering how the World Health Organization officially categorized COVID-19 as a pandemic on March 11, it won't be surprising to receive news of more music and entertainment cancellations and postponements in the coming weeks. In the meantime, medical professionals are encouraging social distancing along with thorough and frequent hand washing to curb the spread of the virus.
This story is developing.