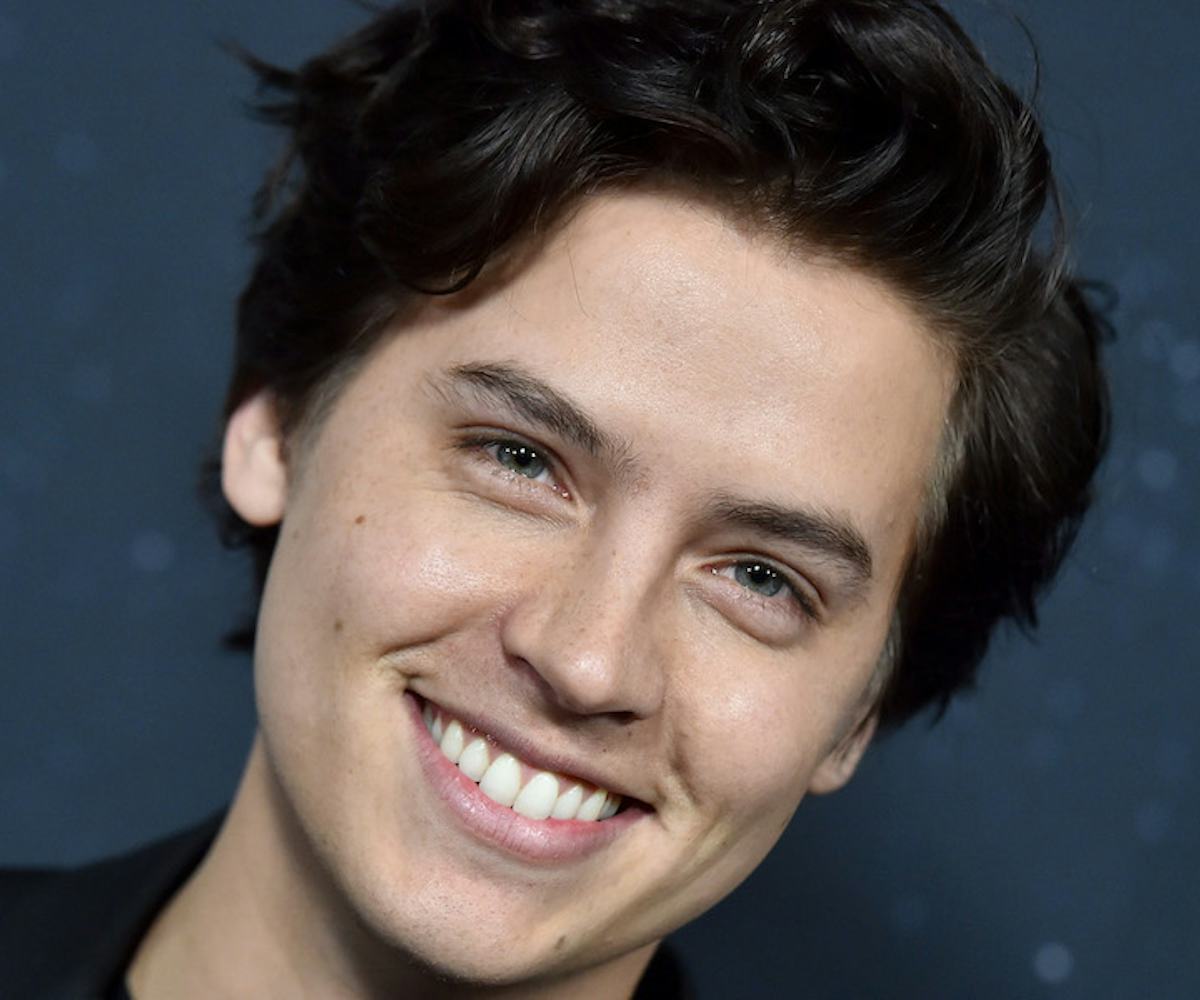 Photo by Axelle/Bauer-Griffin/FilmMagic via Getty
Cole Sprouse Gets Into The Podcasting Game With Thriller 'Borrasca'
The series is the brainchild of a 'The Haunting Of Hill House' writer
The golden era of podcasting is here, and even celebrities can't resist the format's allure. The latest actor to join the frenzy is Riverdale leading man Cole Sprouse, who is set to produce and star in the new fiction podcast Borrasca.
Much like Riverdale, the official series synopsis sets Borrasca to be a spooky thriller filled with teenage sleuthing and bone-chilling legends. The brainchild of Rebecca Klingel, a writer on The Haunting of Hill House, the story "follows Sam Walker, whose parents move him and his sister to the picturesque mountain town of Drisking, Missouri. It quickly becomes clear there may be more to the town than what they can see on the surface. When his sister suddenly disappears, Sam becomes obsessed with untangling the local lore, the juvenile rhymes and legends taking on an entirely new — and dark — meaning as more teens continue to disappear."
Borrasca will be produced by QCode, which boasts podcast programming including Blackout (with Rami Malek), Gaslight (with Chloë Grace Moretz), and Carrier (with Cynthia Erivo). Borrasca has yet to set a release date, so prospective listeners will have to wait and see if the protagonist Walker is also a weirdo who doesn't fit in and doesn't want to fit it.