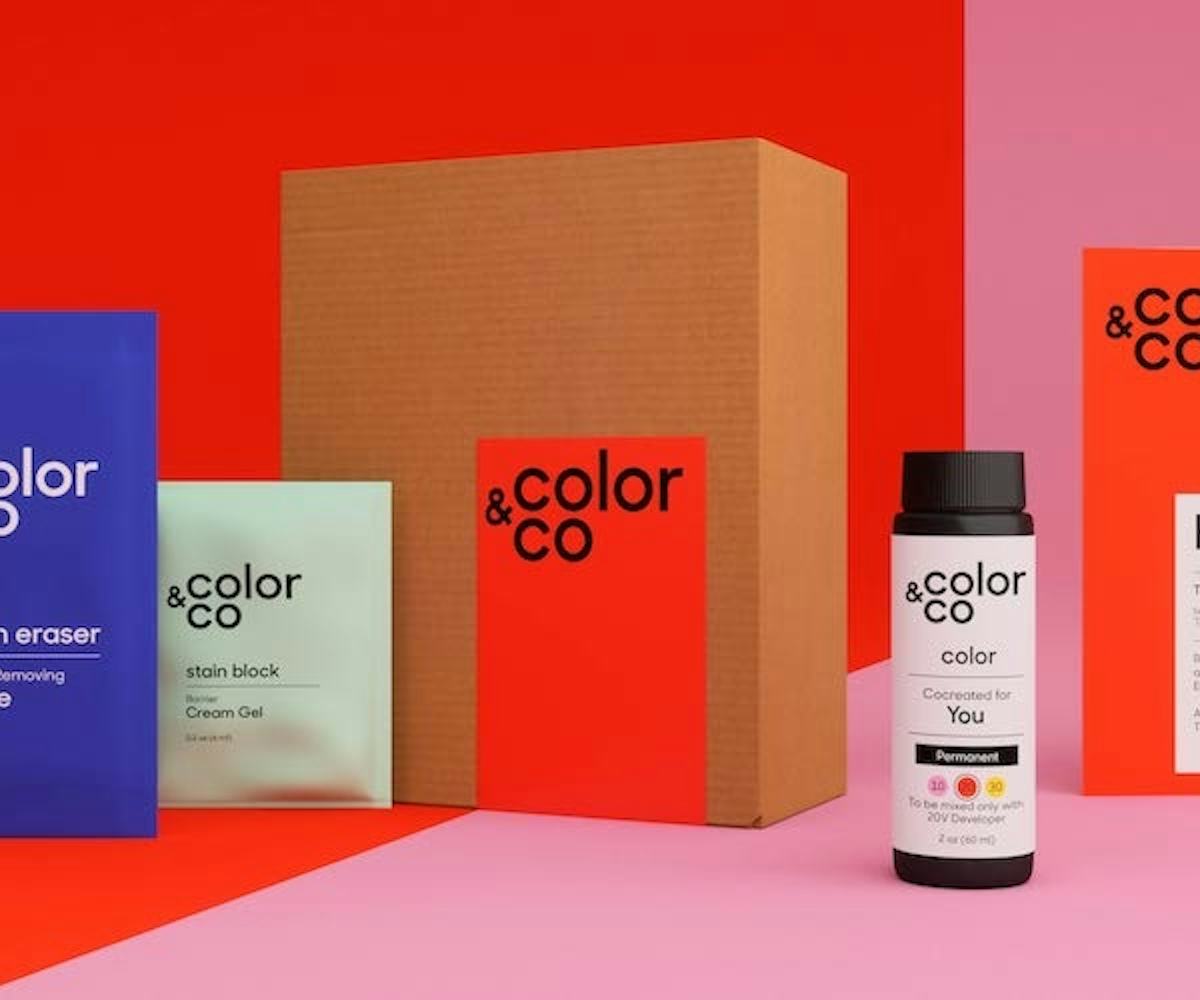 Photo courtesy of Color&Co
This New Brand Takes The Guesswork Out Of At-Home Hair Color
With personalized kits and instructions for individual hair
If you've ever dyed your hair at home, chances are you've had a couple of... questionable results (I know I've had a few). Let's face it—everyone's hair is different, thus not all at-home dyes are going to produce the results shown on the model on the box—and not all directions are as thorough or easy to understand as they should be. Launching today, Color&Co, a direct-to-consumer start-up from L'Oréal's innovation incubator, is a personalized hair color system that takes the guesswork out of DIY hair color.
Here's how it works. Following a live video consultation with one of the brand's independent, licensed hair colorists—who will chat with you about your specific color goals and analyze your unique hair qualities, such as length, texture, and overall health—a personalized box will be sent to your house. (The camera-shy can fill out a personalized questionnaire that addresses the same needs instead.)
What comes in the box depends on your desired end result. The Single Service Colorbox (for root touch-ups, root-to-end application for darkening or applying a new color, etc.) contains one cream developer and one bottle of custom-blended color. The Premium Service Colorbox (for roots-to-ends touch-ups and color refreshes, dyeing virgin, long hair, as well as tinting ends black from ends-to-all-over), contains two cream developers and two custom color mixes. Both boxes also come with a reusable color brush, gloves, a stain block cream, a stain eraser, and a replenishing conditioner to apply post-dye sesh, as well as easy-to-understand application instructions, including a how-to video tailored to you, making for an entirely foolproof experience.
Whether you're looking to refresh hair color in between salon appointments or to improve your at-home coloring, you can now purchase a box for just $19.90, with the option to sign up for a recurring subscription, here.