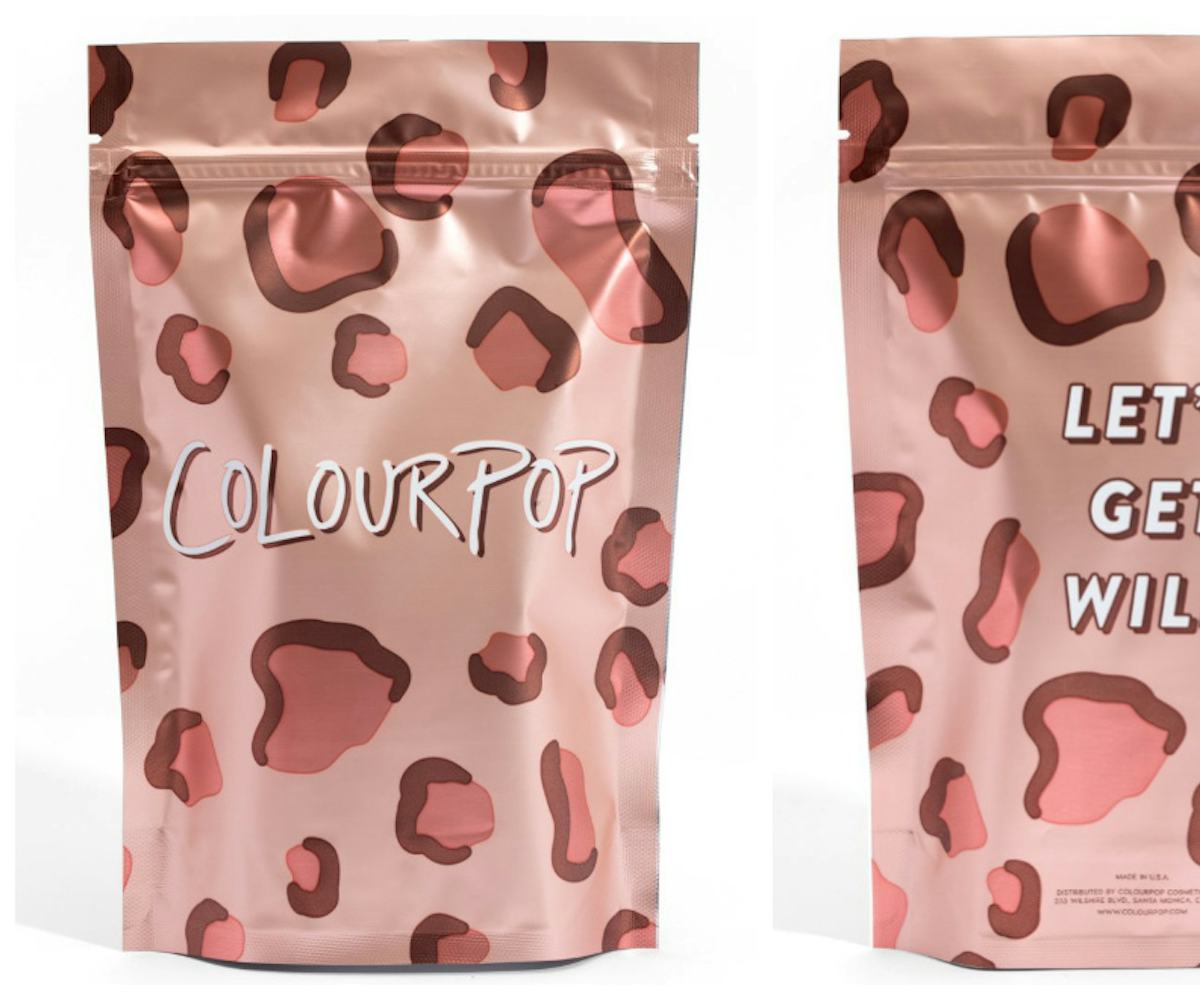 Photos courtesy of ColourPop
ColourPop Dropped "Mystery Bags" And They Could Have New Products
Plus, they're 50 percent off!
Already affordable makeup retailer ColourPop just launched a mystery bag on its site, which will load you up on products for half the regular price. We'll take two.
Instagram account @TrendMood1 was the first to notice the new product, called the "She's A Mystery" bag. Priced at $25, the product description on ColourPop's website claims that each bag will have $55 worth of products inside—which is over 50 percent off. The surprise bag is a trendy rose gold leopard print, which is too cute to throw away.
ColourPop's product description says that the bags could come packed with best sellers, or even completely new products (we're joining @TrendMood1 to hope that they're packaged in an animal print to match the grab bags). Though others commenting on the post aren't as hopeful, noting that this could just be the brand's way of trying to rid its shelves of its poorly performing products.
It should be noted that the mystery bags are sold out online, but, since they obviously performed well, hopefully, there will be a restock soon. Or at least a product reveal.