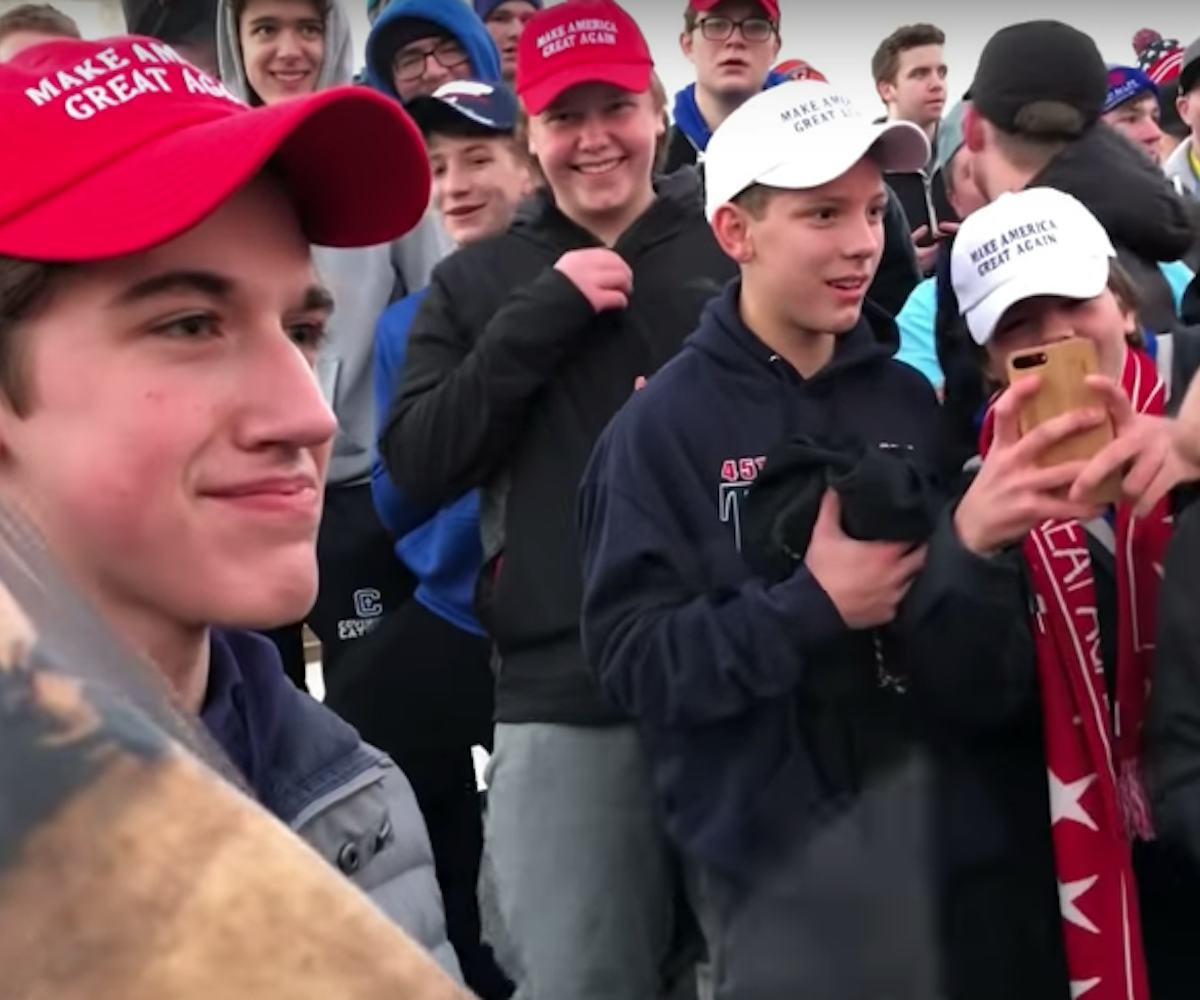 Screenshot via YouTube
Covington Catholic Teen's Lawsuit Reads Like Trump's Twitter Timeline
The POTUS has already tweeted his support
Nick Sandmann, a Covington Catholic high school student who was seen taunting a native elder in a MAGA hat in a viral video last month, is suing The Washington Post for $250 million in order to "teach the Posta lesson it will never forget," according to The Daily Beast. The lesson? Probably that you can get away with being a horrible person as long as you're white, a man, and speak with the same condescending tone of the current POTUS.
Sandmann, along with his law firm Hemmer, DeFrank, and Wessels, are seeking $50 million for compensatory damages. In a press release, they claim the Post has "caused permanent damage to [Sandmann's] life and reputation" to advance its "biased agenda" against Trump. The other $200 million they're seeking is for punitive damages (and, you know, to teach that lesson).
The lawsuit alleges that the Post "ignored basic journalist standards" in its coverage, describing the publication's claims as "malicious attacks" on Sandmann, and claims the young man was falsely accused of being the instigator in the video. Additionally, the Post is described as a "loud and aggressive bully with a bully pulpit," which sounds quite ironic, since these words are being thrown by the individual who appeared to act like the bully during the incident in January.
As if the similarities between the lawsuit's language and what Trump spews on Twitter were not already apparent, POTUS tweeted his support for the lawsuit, calling "fake news" on the Post and telling Sandmann to "go get them."