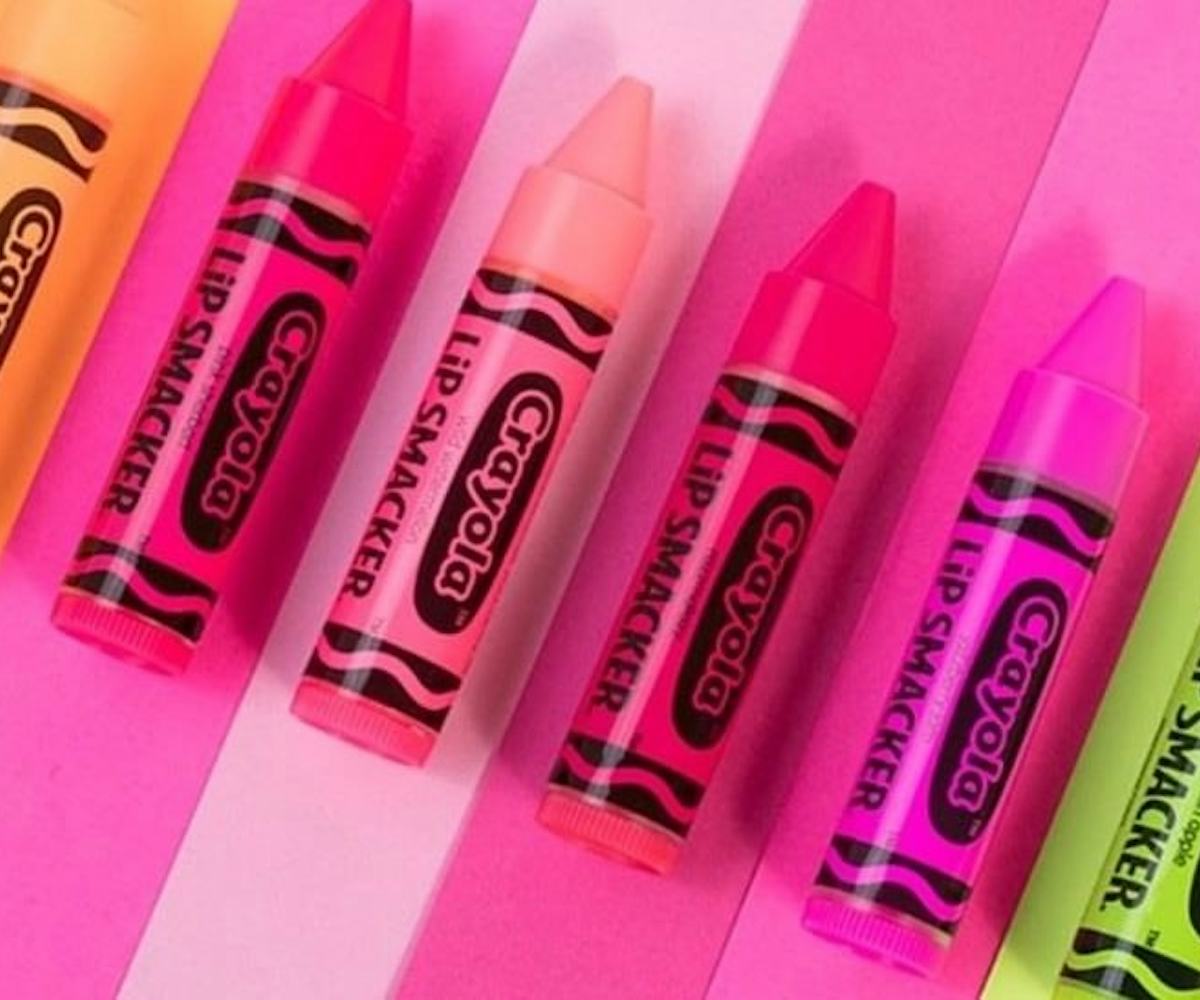 Lip Smacker's Collection With Crayola Is Sparking Serious Childhood Joy
Crayola, once my favorite way to flex on my elementary school peers (you know you wanted to borrow my 120-pack), is now one of the best beauty collaborators. As of late, the brand has teamed up with ASOS, Clinique, and Sally Hanson, but its latest collaboration is one that my childhood self would be begging to get her hands on. This month, Crayola will be dropping lip glosses with everyone's other favorite childhood brand, Lip Smacker. My lips are ready.
According to Allure, the new collaboration will include sets of tinted lip balms and clear glosses, with the balms shaped like crayons and the glosses shaped like markers. Each shade will be named after a different Crayola crayon, like Aquamarine Magic, Jelly Bean, and Firefly Red Punch. Even better, they'll each carry a different scent, which will definitely be irresistible since they're coming from Lip Smacker.
You can get all eight balms in the Lip Balm Party Pack for $11, snag a trio for $6, or get glossy with the Crayola Liquid Party Pack ($11). Starting this month, the collaboration will be available at Target, and luckily, since we have our own money now, we won't have to beg our parents for them. I'll take one of each, please.