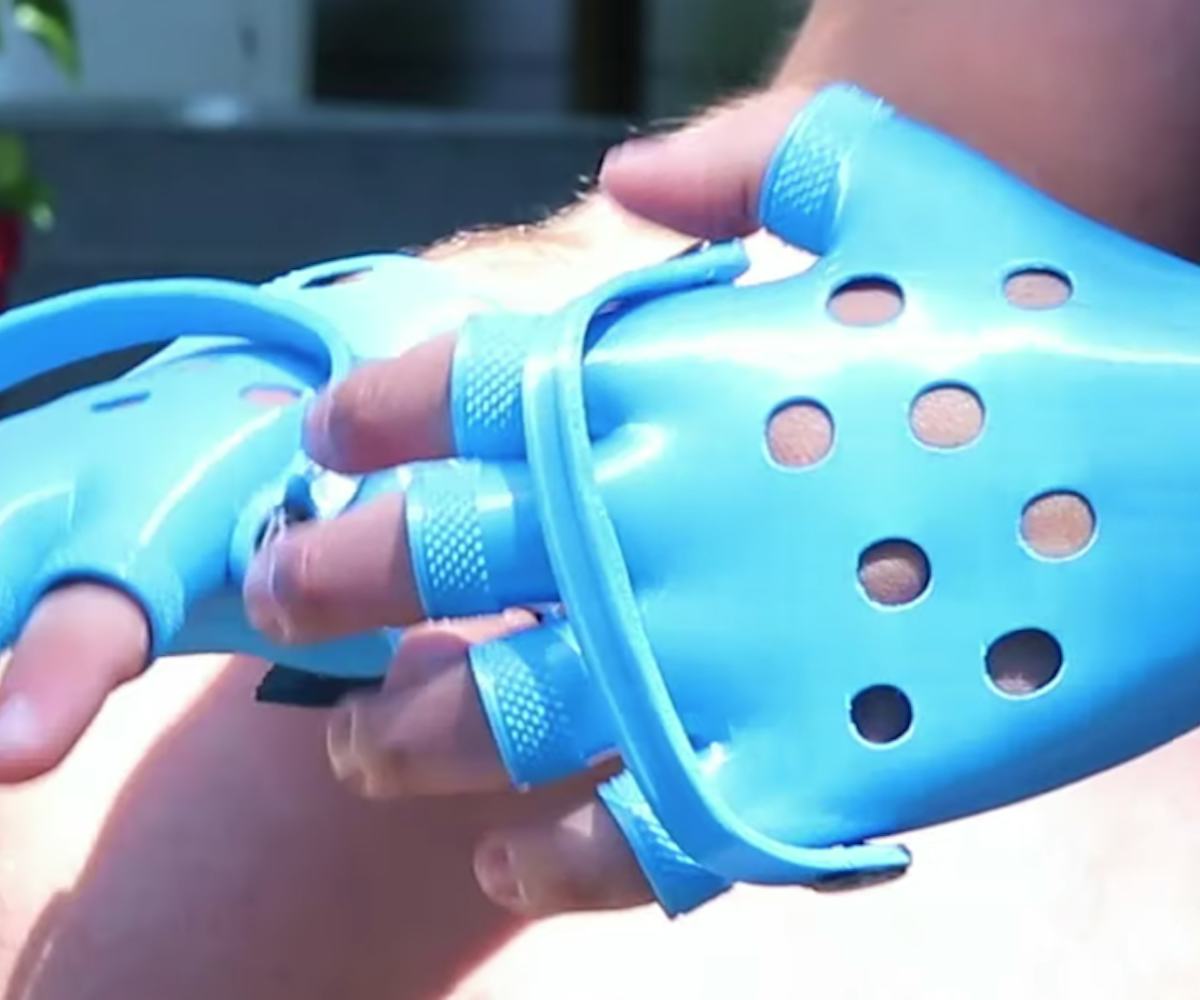 Screenshot via YouTube
There Are Crocs Gloves Now And I'd Probably Wear Them
It's no secret that I'm a fan of Crocs. Sure, they're super ugly, but they're also *perfectly* ugly. If there was a pair of gloves made to look like Crocs, I'd probably wear them. Well, now I might have to as one YouTuber set out to make the accessory of the century, using a 3-D printer and a good sense of internet humor.
Unfortunately, Crocs isn't behind the hot invention, but, maybe after it sees the fingerless pair made by Unnecessary Inventions host Matt Benedetto, the rubber clog company just might start making them. Benedetto made sure to keep the ankle strap a key feature of the design on his design. Though, rather than placing it on the wrist, which seems logical, he attached it so that it would rest loosely across the wearer's knuckles.
Though Benedetto opted to not add any funky Jibbitz (the charms you can plug each hole with), I'm picturing the next version of these with the giant spikes Barneys featured across its recent collaboration with Crocs. Or, maybe a fanny pack on the wrist? The possibilities are endless.
Watch the gloves get made, below. Crocs, if you're reading this, let's make this collab happen.