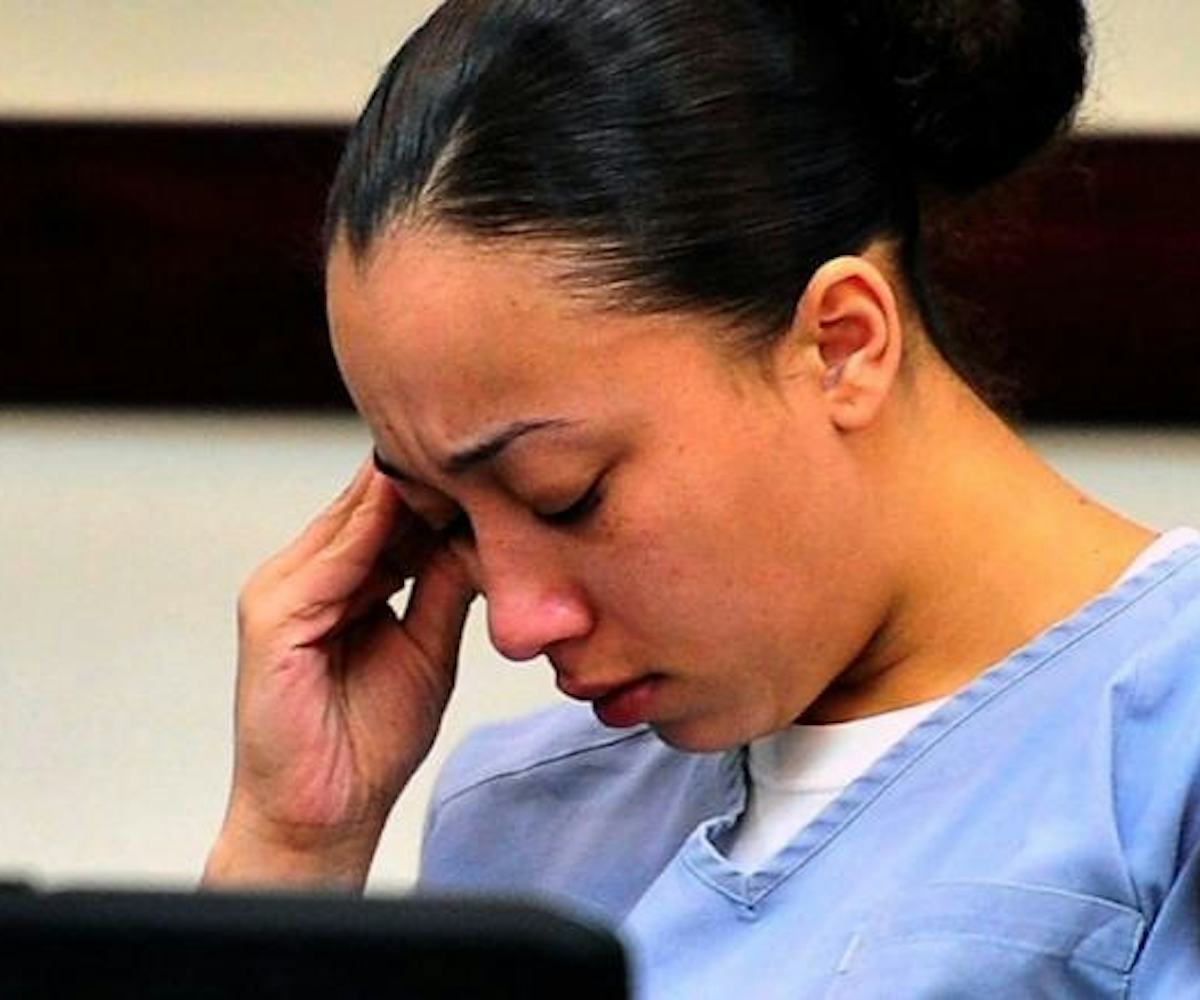 Photo via @CNN Twitter
How To Help Get Clemency For Cyntoia Brown
The Tennessee Governor is considering it
Tennessee's Governor Bill Haslam says that he is "considering" granting clemency to Cyntoia Brown, a sex trafficking victim who was sentenced to life in prison for killing a 43-year-old man who solicited her for sex when she was 16 years old.
Haslam is leaving office at the end of this term, which means that he has until January 19 to make his decision. During a speaking engagement on Monday, Justin Laing, a member of Black Lives Matter Nashville, interrupted Haslam's speech to press him on whether he was going to grant Brown clemency before he leaves office.
"As a victim of sex trafficking and assault, this is an unjust sentence in the first place," said Laing. "She has not been treated as a victim of trafficking and not given the justice she deserves." Haslam said that he was "considering" Brown's request for clemency and that his decision would be reached before he left office in January.
We're not entirely sure why he needs this much time to consider granting her clemency, considering the specifics of the case. Brown was sentenced to life in prison—at just 16 when she was a juvenile—and has to wait 51 years until she is eligible for parole. She has argued that her ruling was unconstitutional, citing a 2012 Supreme Court opinion that said that "mandatory life sentences without parole for juvenile offenders violate the US Constitution." Brown's case has attracted the attention of celebrities like Kim Kardashian, who offered up her legal team to help her defense, as well as Rihanna and Snoop Dogg.
Brown was forced into sex work by a 24-year-old pimp named Cut Throat, after escaping an abusive home life. Cut Throat allegedly physically and sexually abused her before forcing her into prostitution. Brown alleges that she was solicited into sex with 43-year-old Johnny Mitchell Allan, who brought her to his house. She said during her testimony that she resisted his advances while at his house, and then he reached under his bed, where she thought he may be hiding a gun. She claims that she shot and killed him in self-defense because she thought that he would kill her.
According to a court ruling people who are convicted of first-degree murder and sentenced to life in prison for a crime committed after July 1,1995, aren't eligible for release before they have served for more than 50 years. This means that by the time Brown is eligible for parole, she will be 69 years old. She has already served over a decade for an act of self-defense.
You can urge Haslam to grant clemency to Brown by signing this MoveOn petition created for her cause, which has almost 600,000 signatures, or by calling his office directly at (615) 741-2001.