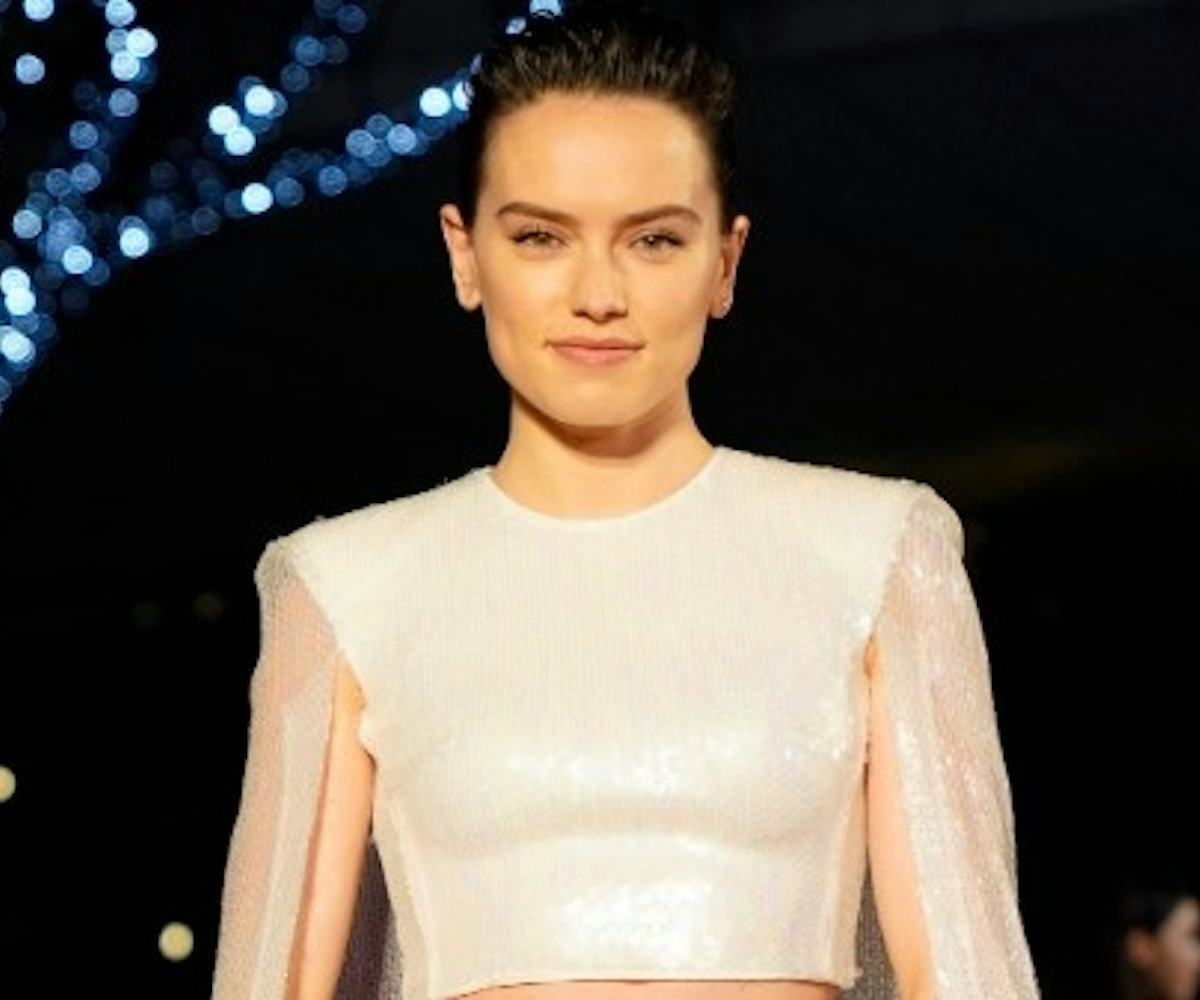 Photo by Christopher Jue/Getty Images for Disney
Daisy Ridley Dressed Like A Very Cool Bride For A 'Star Wars' Fan Event
A good look for someone who may or may not be engaged
Daisy Ridley looked like a modern-day bride for a Star Wars: The Rise of Skywalker fan event on Wednesday night in Tokyo. The actress wore high-waisted white trousers paired with a sequined white top and shimmering cape, all from David Koma's Spring 2020 collection. The ensemble could very well serve as style inspiration for cool (soon-to-be) brides everywhere. Engagement season is in full swing right now, after all, and before we know it, wedding season will already be here.
Last month, Ridley addressed the topic of her style as a coy distraction from a question on her personal life. During her November cover story for Marie Claire, Ridley was asked about a diamond ring located on a very specific finger, but she cleverly shifted the subject to fashion.
"Oh my God. It's the first time I've publicly been asked this one. The thing is, I've never talked about my personal life. So I won't talk about it now. I'm so aware of how much information about my life is out there, so if there's one thing I don't want to talk about..." she said. "I'm constantly trying to be a better, glammer version of the person I am. I've never liked my wardrobe. I think I'm just more scruffy. But I love wearing heels and fancy clothes."
Engagement ring or not, Ridley looked anything but scruffy on Wednesday night.. Just a thought, though: She might want to keep that outfit for possible future wedding events. I don't know, just throwing it out there!