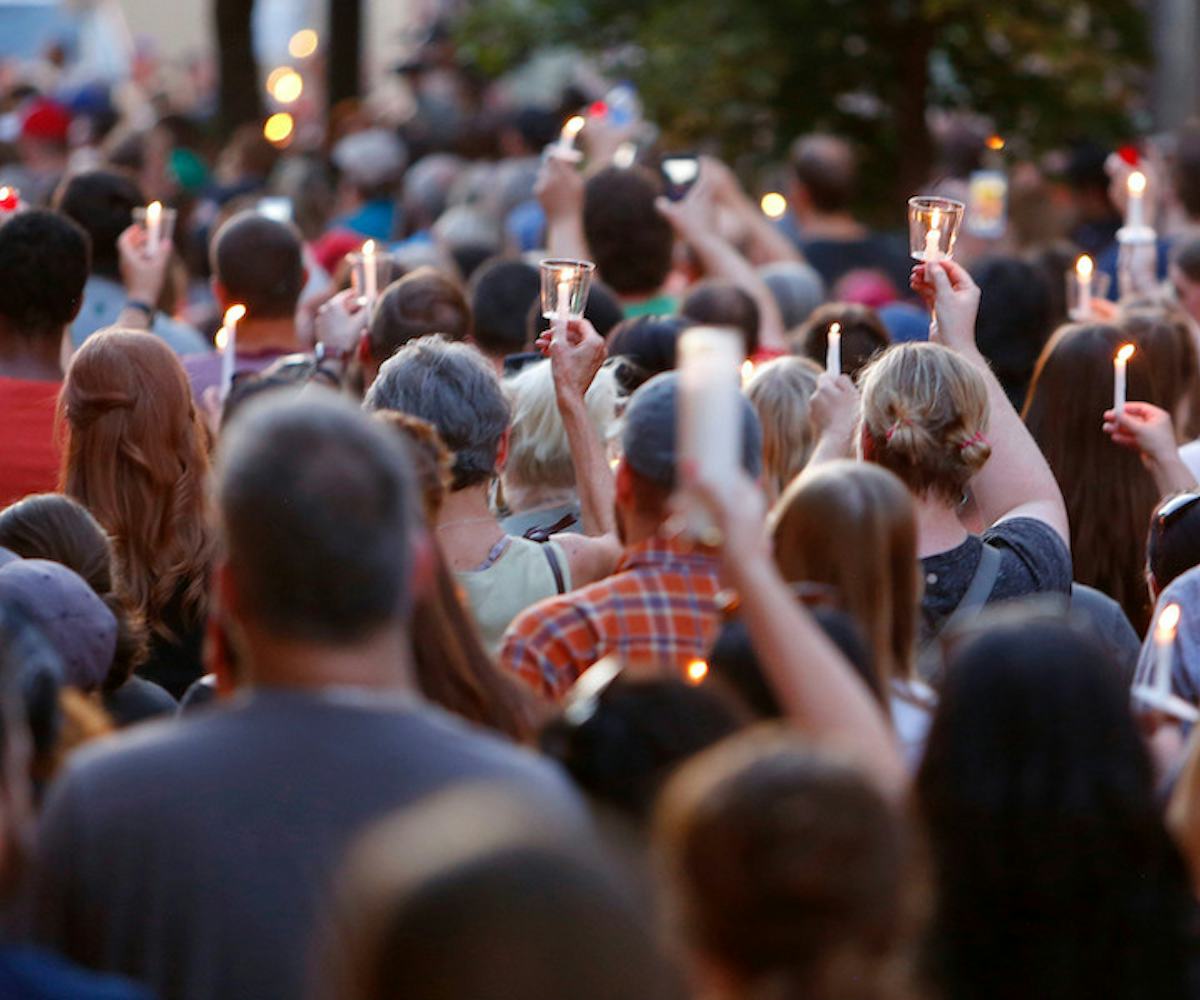 Photo by DAVID KOHL/EPA-EFE/Shutterstock
Dayton Shooter Kept A "Rape List" Including Women Who "Turned Him Down For Dates"
His threats had previously been reported to the police
Connor Betts—the 24-year-old man who murdered nine people in Dayton, Ohio, this weekend—had a history of violently threatening classmates, particularly women. Per a new report by CNN, Betts kept a list of targeted individuals divided into two columns, a "kill list" and "rape list," filled with young men and women respectively. One classmate had previously reported Betts' behavior to the police, but nothing came from it.
"This isn't a mystery to me," Betts' middle school classmate told the Dayton Daily News in response to the motive for the shooting, adding, "I'm furious." According to the local report, "the shooter once said he fantasized about tying her up and slitting her throat." The anonymous student added, "He knew it wasn't normal... he and I talked at length about him getting help."
Four students have anonymously confirmed the existence of Betts' lists of targets to CNN, as well as that school authorities talked with individuals who appeared on both of these lists. One student confirmed that multiple names appearing on the "rape list," including her own, were those of "female students" who had "turned him down for dates." The same student noted Betts would imitate violence casually, saying, "He loved to look at you and pretend to shoot with guns, guns with his hands."
Betts' former school principal confirmed that he was "suspended for causing a lockdown by writing a hit list on a bathroom wall," but it seems that no formal action outside of the school was taken. A background check of Betts would have only highlighted minor traffic violations, per The Washington Post, so Betts' clear potential for violence was not an issue during his legal purchase of a firearm.