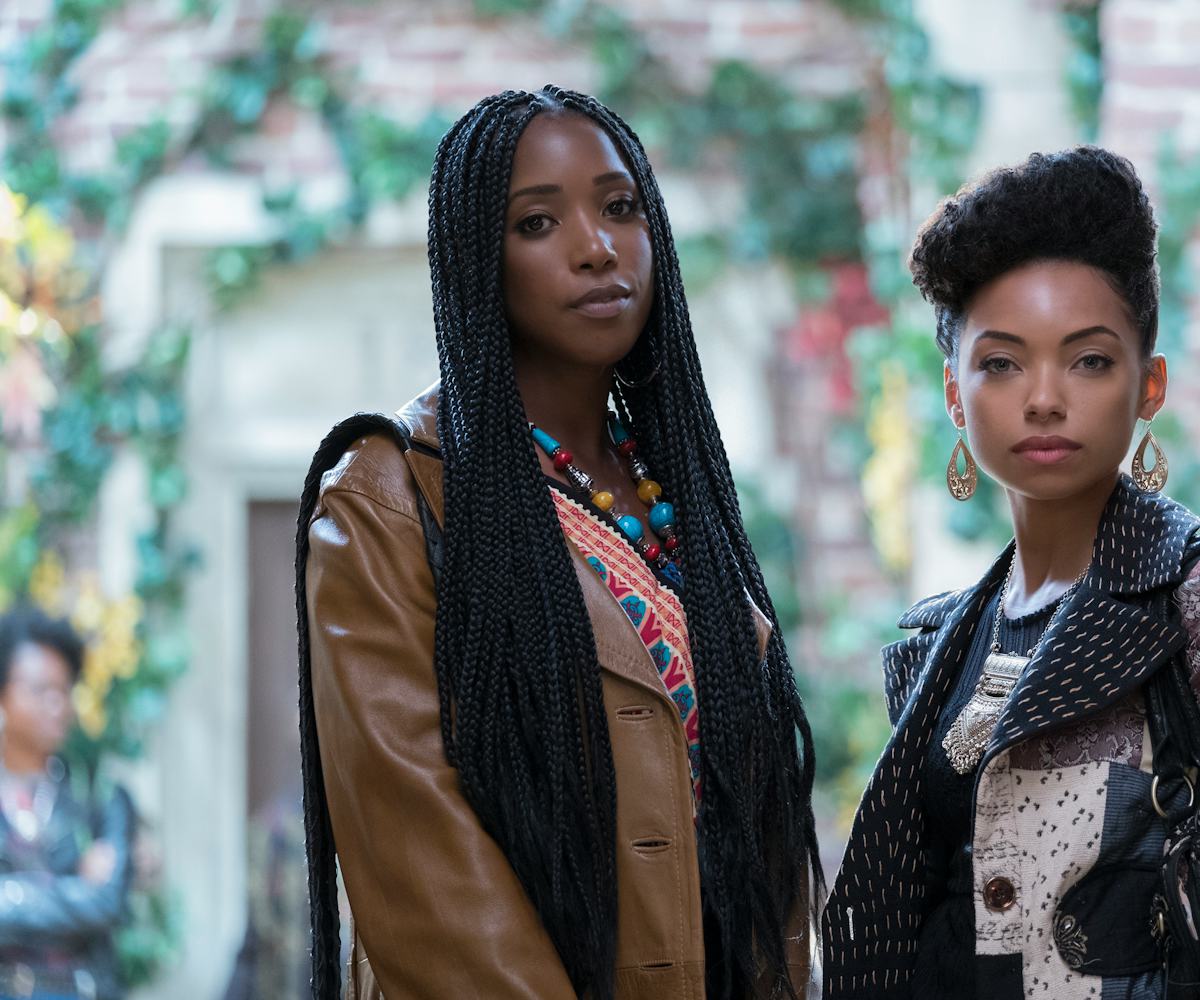 Photo courtesy of Netflix.
'Dear White People' Announces Season 3 With A Debate Dear To Black People
We finally have a release date for Season 3 of Netflix's critically-acclaimed series Dear White People.
The show—a series adaptation of Justin Simien's 2014 film of the same name—follows the lives of Black students on the campus of a predominantly white, fictional Ivy League university called Winchester and is narrated by Giancarlo Esposito (who was revealed to the audience at the end of Season 2). Despite being referred to as a comedy, Dear White People doesn't shy away from the battles that Black people have to fight when they're caught in a sea of unwelcoming whiteness, or the reality that some shit is just for us.
To celebrate the Season 3 announcement (released on Juneteenth, of course), the cast engages in the Great Grits Debate. Black folks still haven't come to a definitive decision on whether or not grits should be seasoned and salty, or savory and sweet. (Specialized dishes like shrimp and grits exist in a category of their own.) It's a heated subject that can get just as rowdy as a debate about your favorite rapper or the rules of UNO.
In the video, the cast of Dear White People announced their choices: Marque Richardson likes salt; Antoinette Robertson and Nia Jervier would prefer some cheese thrown in; DeRon Horton and Logan Browning need sugar (because they have superior taste, IMO). Then they did the unthinkable and swapped. I would never.
Check out the announcement video, below, and rejoice because Dear White People is back for Volume 3 on August 2.