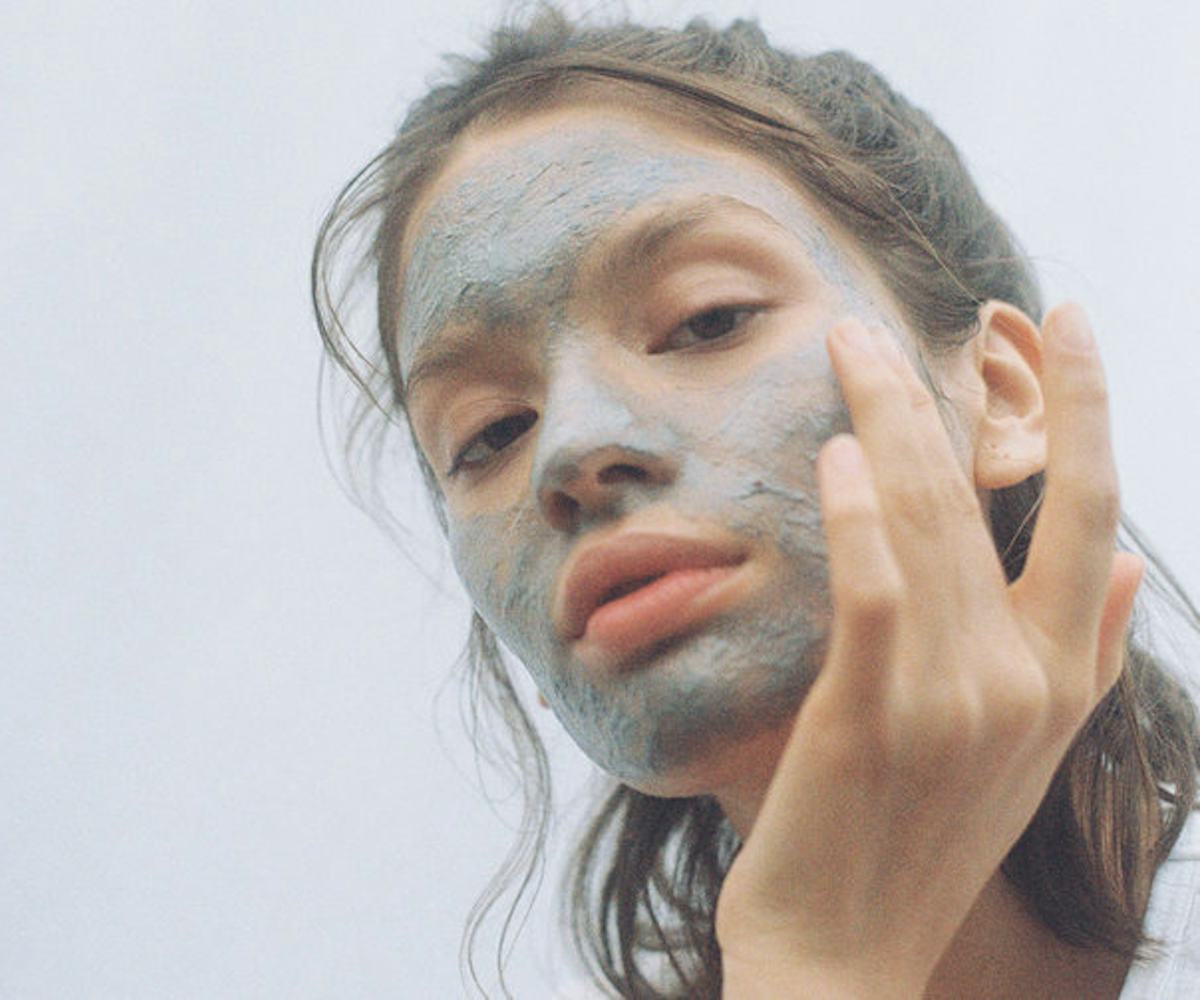 Image courtesy of Lesse
7 Clarifying Detox Face Masks That'll Revive Your Skin For Spring
From Neutrogena to True Botanicals
The word "detox" gets thrown around a lot in the wellness space and should, in most cases, be taken with a serious grain of salt — whether in reference to cutting out sugar or sitting in an infrared sauna for two hours. But according to Dr. Loretta Ciraldo MD FAAD, a Miami-based board certified dermatologist and founder of Dr. Loretta Skincare, when it comes to the skin, detox (or detoxifying) face masks can serve a real, proven purpose in drawing out the dirt, gunk, and grime that can become trapped in the pores and on the surface of the skin over time.
"We've traditionally thought of detoxifying masks for acne-prone skin, or after long travel, or high-stress situations," Dr. Loretta tells NYLON. "More recently, with increasing levels of pollution, and indoor pollution now weighing in as higher than outdoors, I recommend that everyone consider detoxifying steps to combat pollutants."
One of the best things about the product category today is that there are accessible options for every price range, with some of the top formulas coming from brands like Neutrogena and Clean & Clear available under $10. From indie brands like Lesse and True Botanicals on the other side of the price spectrum, often formulated with ingredients like soft clay, activated charcoal, sea salt, algae, and antioxidants, detox masks work to not only clarify the skin, but protect it from future skin woes like drying (a common complaint of detox mask formulas).
"If you have acne, a detox mask should help to clear out pores and lessen surface oils," says Dr. Loretta. "If you live in an urban environment where pollution penetrates deeply into skin layers, detox skincare will combat skin damaging pollutants associated with accelerated aging changes, including age spots and wrinkles."
In terms of use frequency, Dr. Loretta advises detox masks can be used as often as nightly if you're looking to address a current concern, but suggests tapering back to three times a week "once you see the visible improvement from the mask" as a type of maintenance program. Of course, it's important to listen to your skin — especially if you're using a more powerful formula — and to follow the specific guidelines of the product you're using.
Check out 7 of the best detoxifying face masks available today at every price point, below.
Lesse Bioactive Face Masque 
Lesse, Bioactive Face Masque, $60, available at Lesse.
Centered around charcoal, this vitamin-rich formula features potent bio-actives that aim to both treat and prevent issues above and below the skin's surface. It was created to be gentle on all skin types, while still proven to fight against common and chronic skin conditions, cleanse, and soften complexion.
Neutrogena Deep Clean Purifying Clay Mask
Neutrogena, Deep Clean Purifying Clay Mask & Cleanser, $7, available at Amazon.
This cleanser-mask hybrid features salicylic acid as its main active ingredient, which helps to slough off dead skin, clear pores, and dry up any active pimples. Use it as a cleanser, or opt to leave on longer as a mask for more potency.
True Botanicals Detoxifying Mask 
True Botanicals, Pacific Glacial Clay Detoxifying Mask, $75, available at True Botanicals.
Known for its commitment to sustainable practices, True Botanicals' first, Made Safe certified detoxifying mask is infused with glacial oceanic clay, which is harvested from Canadian glaciers and contains more than 60 minerals that ease clearing the pores. The clay, the mask's hero product, uses osmotic strength to pull moisture from the inner tissues of the skin, leaving the face feeling hydrated and supple rather than tight and dried out — a common complaint of detox masks.
Aztec Secret Indian Healing Clay 
Aztec Secret, Indian Healing Clay, $14, available on Amazon.
This viral, no-frills clay mask is formulated with just one ingredient: natural calcium bentonite (green) clay. It has over 13,000 five-star Amazon reviews, with users noting that while the formula can be overdrying, results are "amazing" and "game-changing." For those that did call-out the overdrying, mixing the formula with organic apple cider vinegar was a popular hack for sensitive skin.
First Aid Beauty Purifying Mask 
First Aid Beauty, Skin Rescue Purifying Mask With Red Clay, $30, Sephora.
Suitable for all skin types, this 20-minute peel-off mask features a potent concentration of red clay, working to detoxify, purify, alleviate clogged pores, and diminish shine. The mineral-rich clay also reduces congestive pigmentation in problem areas, bettering the appearance and texture of the skin.
Circumference Green Clay Detox Mask 
Circumference, Green Clay Detox Face Mask, $65, available at Circumference.
Made with exfoliating green clay to draw toxins out of the skin, green tea leaf extract that protects and repairs complexion, and cold-pressed sacha inchi seed oil to moisturize, this gentle, nutrient-rich formula was made for combination to oily skin.
Clean & Clear Cleansing Clay Mask 
Clean & Clear, Acne Triple Clear Cleansing Clay Mask, $7, available at Walmart.
For those who list acne as a recurring issue, Clean & Clear's budget-friendly cleansing mask features salicylic acid that targets blemishes, helping to remove excess oils and dead cells from the surface to keep pores clear.
NYLON uses affiliate links and may earn a commission if you purchase something through those links, but every product chosen is selected independently.