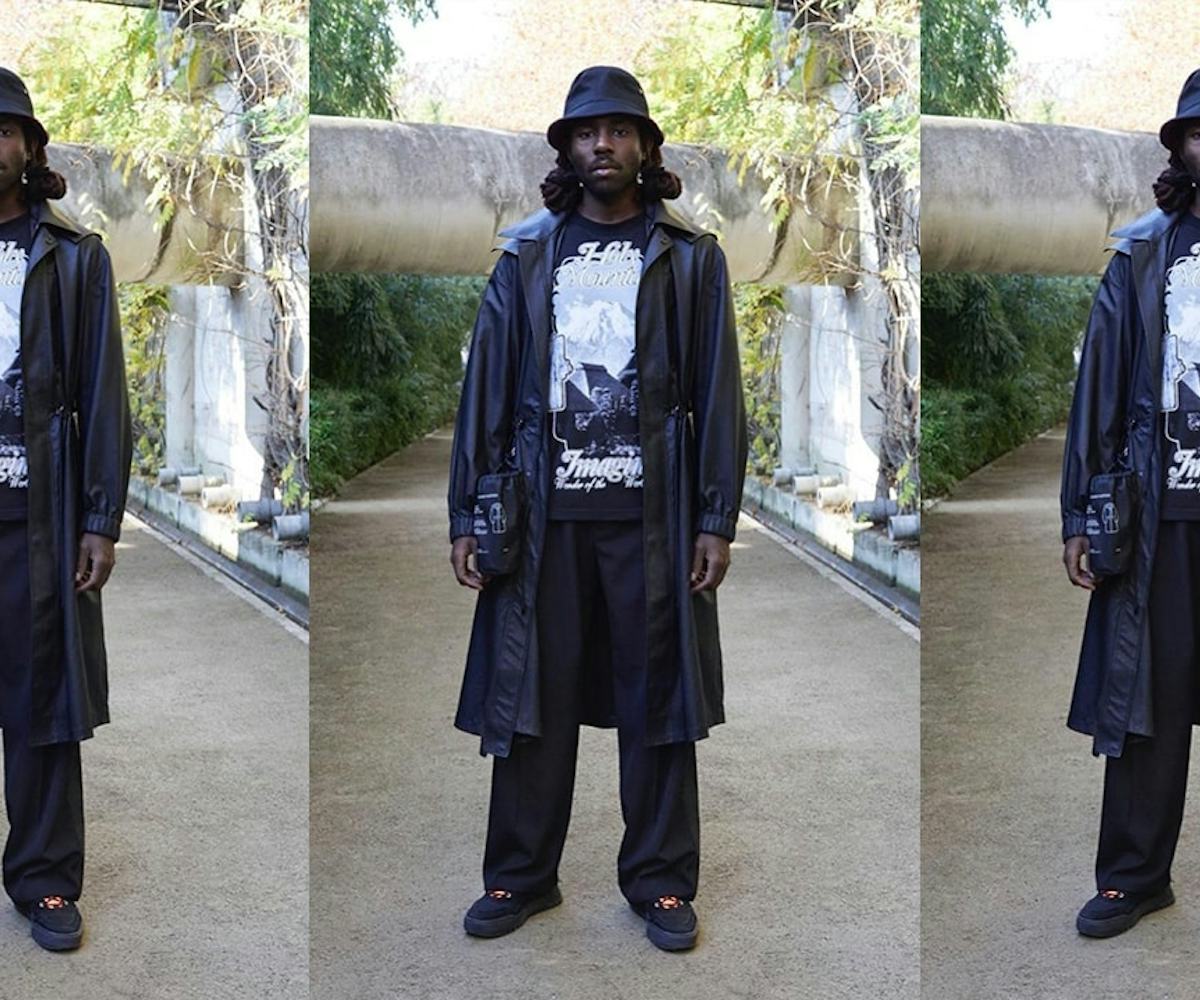 Photo via @virgilabloh on Instagram
Dev Hynes Stars In Virgil Abloh's Pre-Fall Louis Vuitton Campaign
The brand is going back to basics
Virgil Abloh's latest collection for Louis Vuitton comes filled with familiar faces and approachable silhouettes. One of the most notable is Blood Orange's Dev Hynes, who's pictured donning trenches, bucket hats, and cargo styles for the campaign imagery. This is but a continuation of Hynes' relationship with Abloh and LV, as he recently soundtracked the designer's most recent runway show in Paris.
In an interview published by Louis Vuitton to YouTube, Abloh explains how he came to invite Hynes and other friends from his artistic community to join in on the campaign, as well as his relationship with clothes and music. "I've always been into this idea of linking music and fashion in some literal or non literal way," he said.
For Pre-Fall 2019, Abloh decided to make the everyman's Louis Vuitton (as contradictory as that sounds), as he explained to Vogueon the launch of the collection. "I see and understand the vitality of clothes that people actually wear," Abloh said. He's focused on his Staples Edition collection, which includes Louis Vuitton's basic garments. "The pre-collection was a safe haven to test out ideas, to start defining that palette," he added.
What are staples in the world of high fashion? "It's clothing that you wear and don't think twice about," Abloh described in the interview. "It's letting the savoir faire and the quality be the main signifiers and reasons to purchase." Abloh also ushered in the Year of the Harness (which he calls "mid-layer garments") that has been championed by the likes of Michael B. Jordan and Timothée Chalamet. He included puffier and textured versions of the accessory in the Pre-Fall offerings.
Check out a selection of the collection posted to Abloh's Instagram below, as well as the entire collection via Vogue Runway.