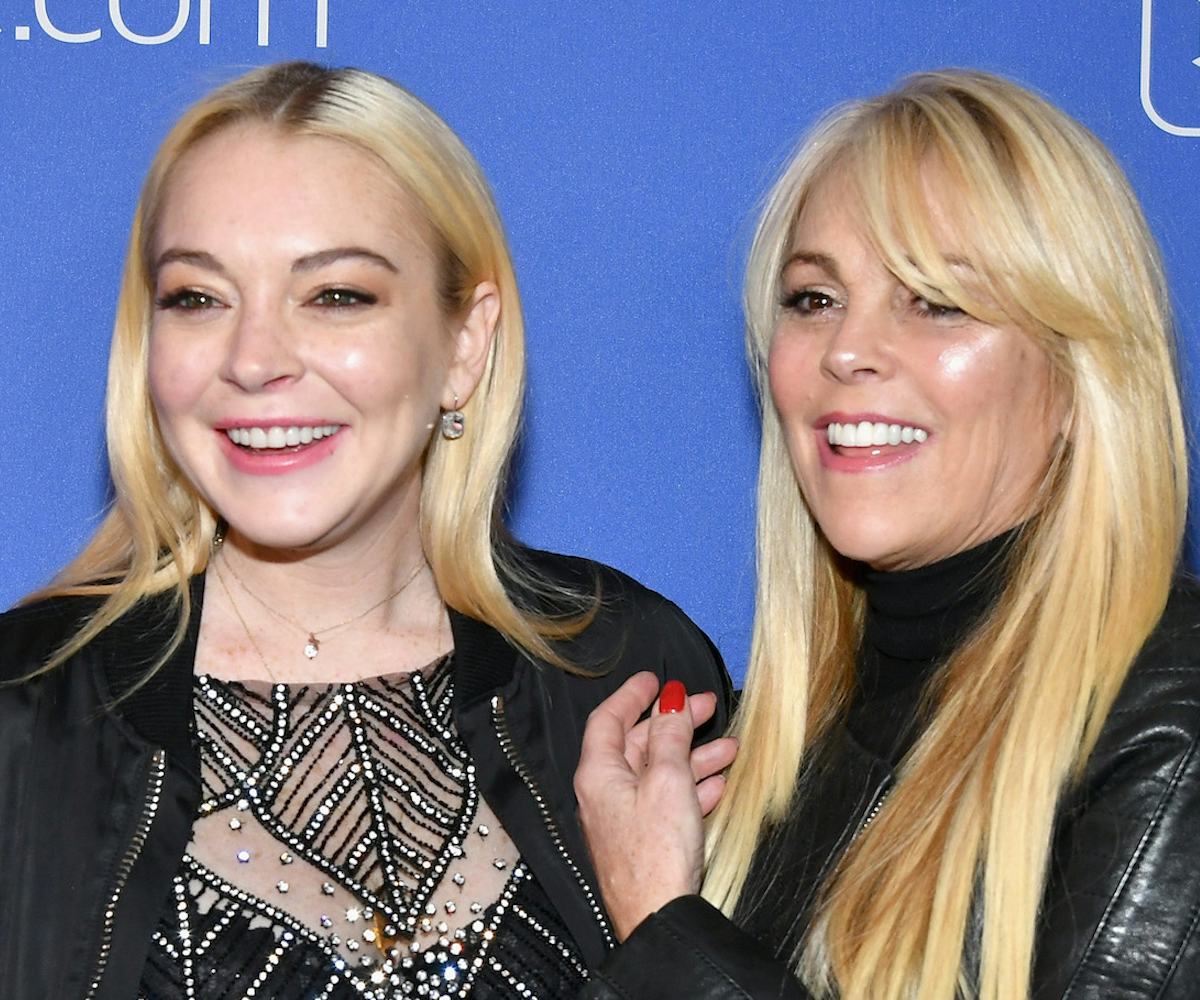 Is Lindsay Lohan's Mom Being Catfished?
Wait, she hasn't met her "boyfriend" of how many years?!
Dina Lohan, mother of Lindsay Lohan and contestant on this season of Celebrity Big Brother, has revealed that she's five years into a relationship with someone she's never met. Peoplereports that other contestants were quick to point out that her romance had all the telltale signs of a major catfishing situation, but Lohan was not having any of it.
"It's personal," she told artists Kandi Burruss and Tamar Braxton, as well as former pro-wrestler Natalie Eva Marie. "He's real. I swear, it's crazy. But I'm going to marry him. It's really, really true. I talk to his ma!" Ready to make matters even fishier? They've never even used FaceTime, so Lohan has no real confirmation of what the love of her life looks like. Her explanation for this not being a red flag? "Some guys don't just use iPhones!" Dina!!! There are other modes of video-calling.
Her longtime mystery lover lives in San Francisco and is allegedly taking care of his mother, which is why he's so stuck in one location and unable to make the trek to see Lohan. Braxton offered to travel with Lohan to finally meet him, but something tells me they'd be faced with a man that looks nothing like what Lohan is imagining.
If this doesn't get cleared up in the forthcoming episodes of Celebrity Big Brother, I'm ready to head to set to shake some sense into Lohan. Dina, even if this guy is real, find a man who will take you on a first date within a week, not a decade!
But, also, someone call Catfish.