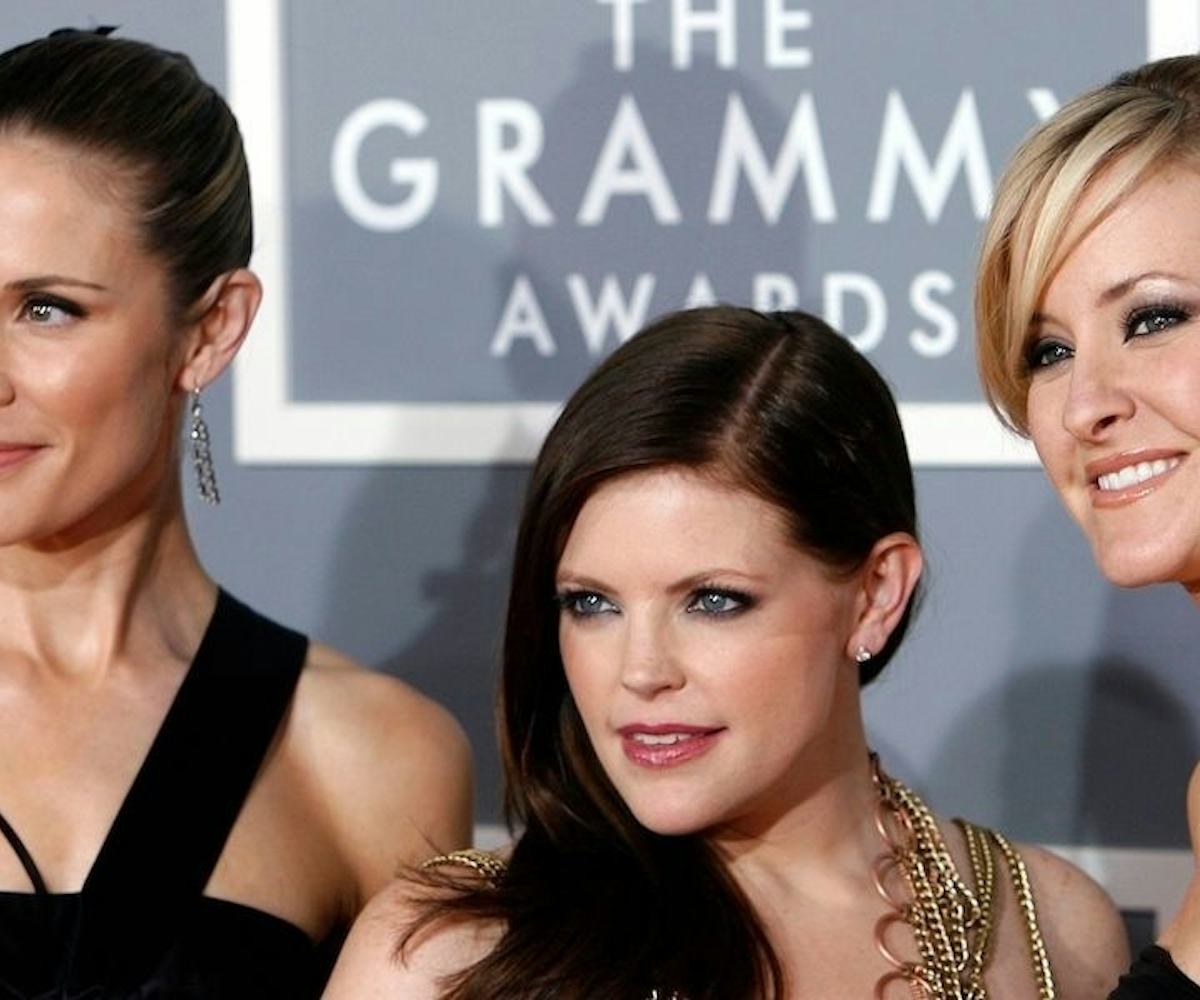 Photo by Matt Sayles/AP/Shutterstock
The Dixie Chicks Just Announced The Breakup Album To End All Breakup Albums
Am I going to cry all next year to 'Gaslighter'? Yes
The Dixie Chicks are back and bringing us a new album next year: Gaslighter. Lead singer Natalie Maines shared plenty of details on the band's return when she appeared as a guest on Sterling Jones and Ariel Kebbel's "Spirtualgasm" podcast, sharing that she got back into writing music as she began the process of getting a divorce from soon-to-be ex, Adrian Pasdar. Gaslighter is the Dixie Chicks first album since 2006's Taking The Long Way, which featured "Not Ready To Make Nice" and was largely inspired by—and was in response to—the way the country music industry responded to the band when they criticized then-President George W. Bush and took a strong anti-war stance.
About one hour into the podcast, Maines began to talk about Gaslighter, and shared the album's personal inspiration. "I think it's definitely our best album," she said. "Well, I started getting a divorce; I had a lot to say... Songwriting is really hard for me and I think for many years I didn't want to analyze my life or my relationship. I was just in it, and dedicated and devoted."
Before she found writing inspiration in her divorce, Maines said, "We thought we would do a covers album. Just do it real easy, turn it in and get the money and be free agents. And then my relationship fell apart, so I had a lot to say." She added, "Our last album was the most personal and autobiographical we had ever been, and then this one is 10 times that."
Maines gave few details of the songs on the album apart from her initial inspiration, but did confirm that there is a song titled "Gaslighter," which Jones refers to as "old-fashioned Dixie Chicks fun."
Gaslighter is due out in 2020. Listen to the full podcast, below.