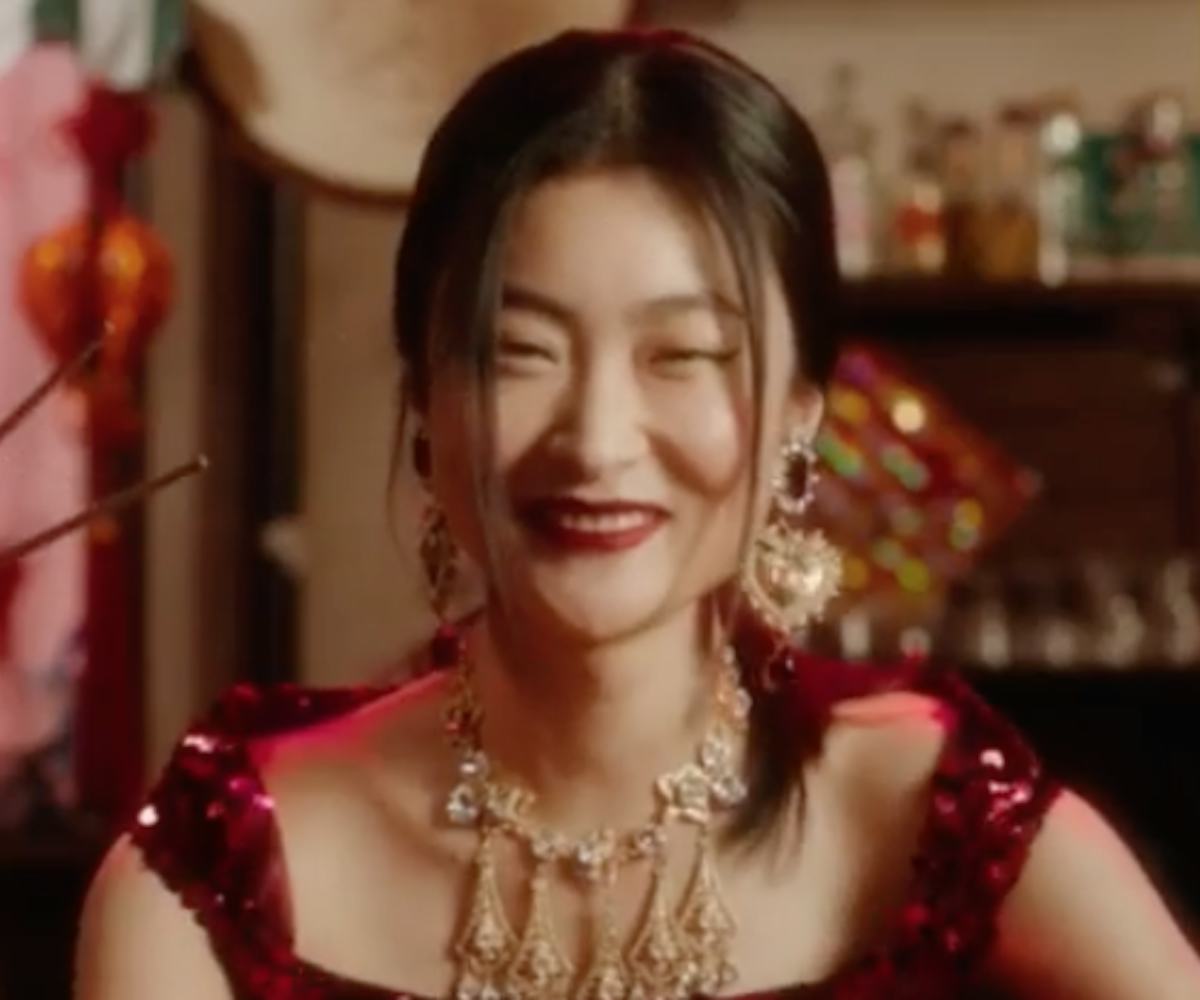 Screenshot via @DolceGabbana/Instagram
Dolce & Gabbana Called Out For Racism Yet Again
Can Dolce & Gabbana just stop? The brand is currently under fire for a racist video series posted to its Instagram, which many are saying parodies and mocks Chinese people. This comes after the brand and its designers have been called out for racism, homophobia, and copying designs.
The three-part "Eating with Chopsticks" series features an Asian model attempting to eat Italian food with chopsticks, with a narrator instructing her in a Chinese language. The audience is supposed to laugh at the woman trying and failing to eat pizza, spaghetti, and an oversized cannoli with chopsticks, or at the narrator mispronouncing certain English words. Obviously, it's not funny, it's offensive.
Fashion watchdog Diet Prada, who added the subtitles to the video, says the series is "pandering at it's finest, but taken up a notch by painting [Dolce & Gabbana's] target demographic as a tired and false stereotype of a people lacking [the] refinement/culture to understand how to eat foreign foods." While the brand has taken the videos off of Chinese social media platform Weibo following the backlash, they remain on the brand's Instagram page.
"Eating with Chopsticks" is just part of a slew of visuals posted to the brand's Instagram that have Chinese influences, which is no doubt a promotion of its "The Great Show" event being held in Shanghai tomorrow. Though we're still not sure what the brand was trying to do with this campaign.