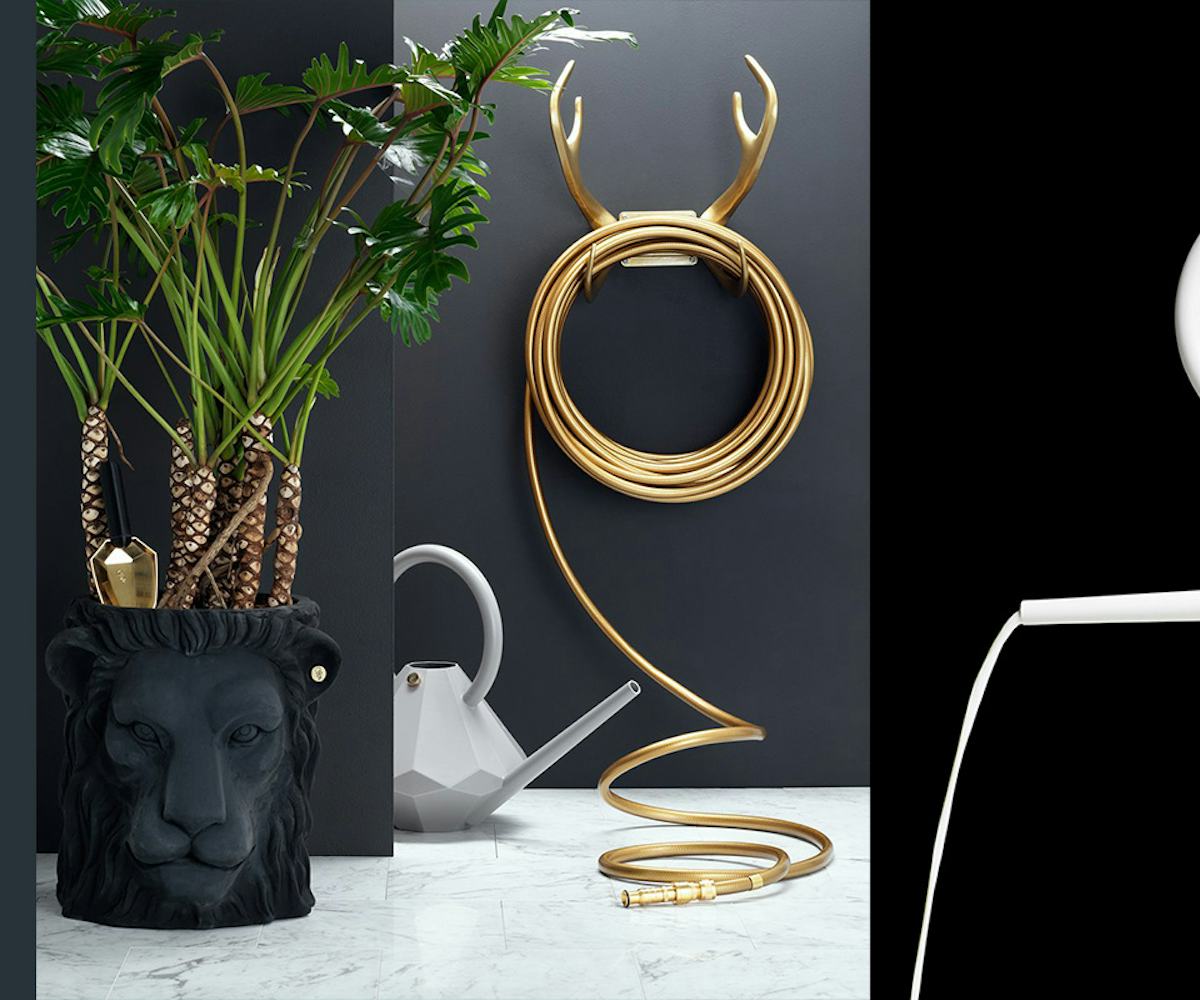 Help, This Quirky Gardening Brand Has Awakened My Inner Suburban Housewife
I never knew I needed a leopard garden hose until now
Friends don't let friends miss out on all the cool, under-the-radar things, like which little-known beauty brand is low-key making the best highlighter around. And because we consider our readers to be like friends, we gather together all our best finds in our Don't Sleep On Thisseries. Check in every week to see what we can't wait to share with you.
I consider myself to be a home decor obsessive. I frequent all my neighborhood antique and home good shops pretty much weekly, and I'd say a solid 50 percent of my Instagram feed is made up of those small, DM-to-purchase antique shops, boasting vases, knick-knacks, and furniture of all sorts.
I've found that decorating my home, dreaming about decorating my home, or even simulating decorating my home is not only really fun but extremely therapeutic and stress-relieving.
My latest homeware obsession, however, isn't quite fit for the top floor of the old brownstone where I currently live, but I still can't stop thinking about it. It's called Garden Glory, a new, quirky Swedish garden supply and outdoor decor brand, and I want one of everything.
Garden Glory was born out of its founder's search for a chic garden house, and its creations have resulted in some truly inspired home goods. Think: a rose and brass gardening spade, metallic leather gardening gloves, and a multitude of luxe gardening hoses, nozzles, and hooks.
While my thumb isn't even the slightest bit green (you should see the state of my house plants), I still want to have a leopard-nozzled, eucalyptus green garden hose of my very own, and leave it hanging chicly on a cool-but-creepy giant claw mount. And I want to tend to my struggling-to-exist plants while wearing these gold gardening gloves. Because even if my plants aren't thriving, I can still look good, you know?
If a garden isn't in your immediate future, the brand boasts plenty of indoor plant-friendly decor. From interesting planters to chic watering cans, all products are pretty enough to display indoors. Sure, a $49 watering can or a $99 garden hose may seem a bit absurd to the average gardening enthusiast, but Garden Glory products are built to last, which makes the one-time investment worth it.
Manufactured in Sweden, every product follows rigorous sustainability standards. Garden hoses are lead-, cadmium-, and phthalates-free, keeping water clean, and are built to prevent kinking. Garden spades are made from solid brass and compression plastics, making them quite durable and fade-proof. All wall mounts are built to withstand harsh weather and the wear-and-tear of being outdoors. Simply put, you get your money's worth.
Do I suddenly dream of being a cool suburban housewife and moving to some cute little town up the Hudson River Valley to live in a house with a proper yard, where I can grow all of the flowers and veggies my heart desires? Sure! I just know it might not happen yet (or ever, TBH), but that's okay, because, for now, I can enjoy my indoor-plant life and start my hunt for a new apartment, one with a backyard—or, at the very least, a roof deck. Hey, a girl can dream, right?