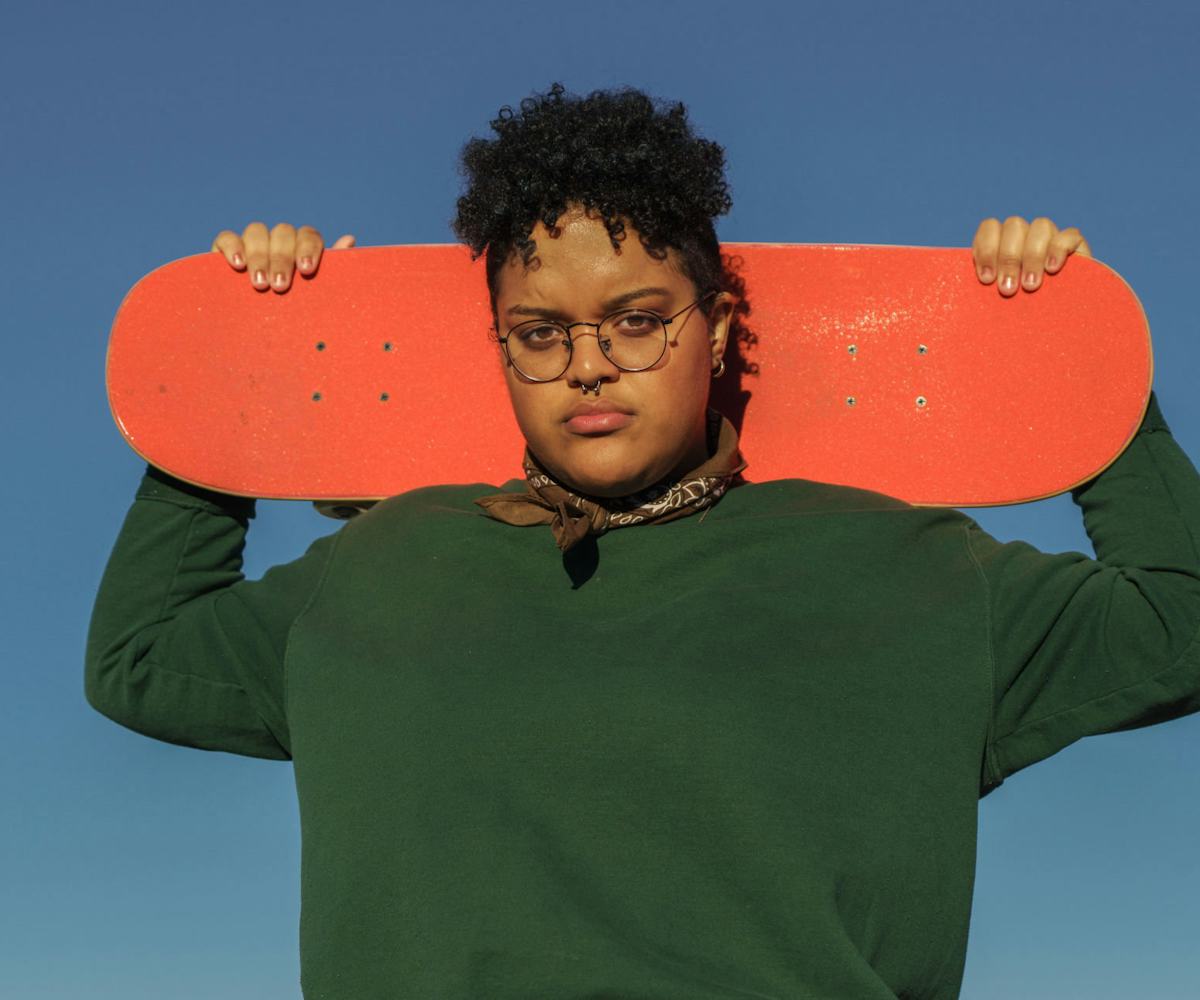 Photographed By Peyton Fulford.
Dove And GirlGaze Are Helping To Create Stock Photos That Represent Real People
The brand and GirlGaze team up against unrealistic beauty stereotypes
Dove, GirlGaze, and Getty Images are helping to make sure stock photos represent a way more diverse population. The three companies have partnered to create the world's largest photographic stock library, created exclusively by women and non-binary individuals. Project #ShowUs, with a goal to encourage a global shift towards a "more inclusive vision of beauty," features over 5,000 images of women from around the world shot by 116 GirlGaze photographers.
"Girlgaze was born out of a need to center the female perspective and secure paid jobs for women and non-binary creatives," GirlGaze founder and CEO Amanda de Cadenet said in a press release. "Project #ShowUs is a game changing initiative, as we know when there's more diversity behind the lens, there is more diversity in front of it."
According to a 2019 study done by Dove, the search term "real people" has increased 192 percent over the past year on Getty Images, "diverse women" by 168 percent, and "strong women" by 187 percent. The same study also showed that 70 percent of women still don't feel represented in media.
"Whilst we've seen a positive shift in the popularity of photography that realistically represents women," Getty's creative insights director Dr. Rebecca Swift said, "there's a lot more to be done."
In order to ensure identities are represented authentically (and to not fall into the trap of visual clichés), 179 women involved in #ShowUs have personally written their own tags and descriptions.
The archive is also open for participation through Dove. Head over to the site to send in submissions for potential inclusion.