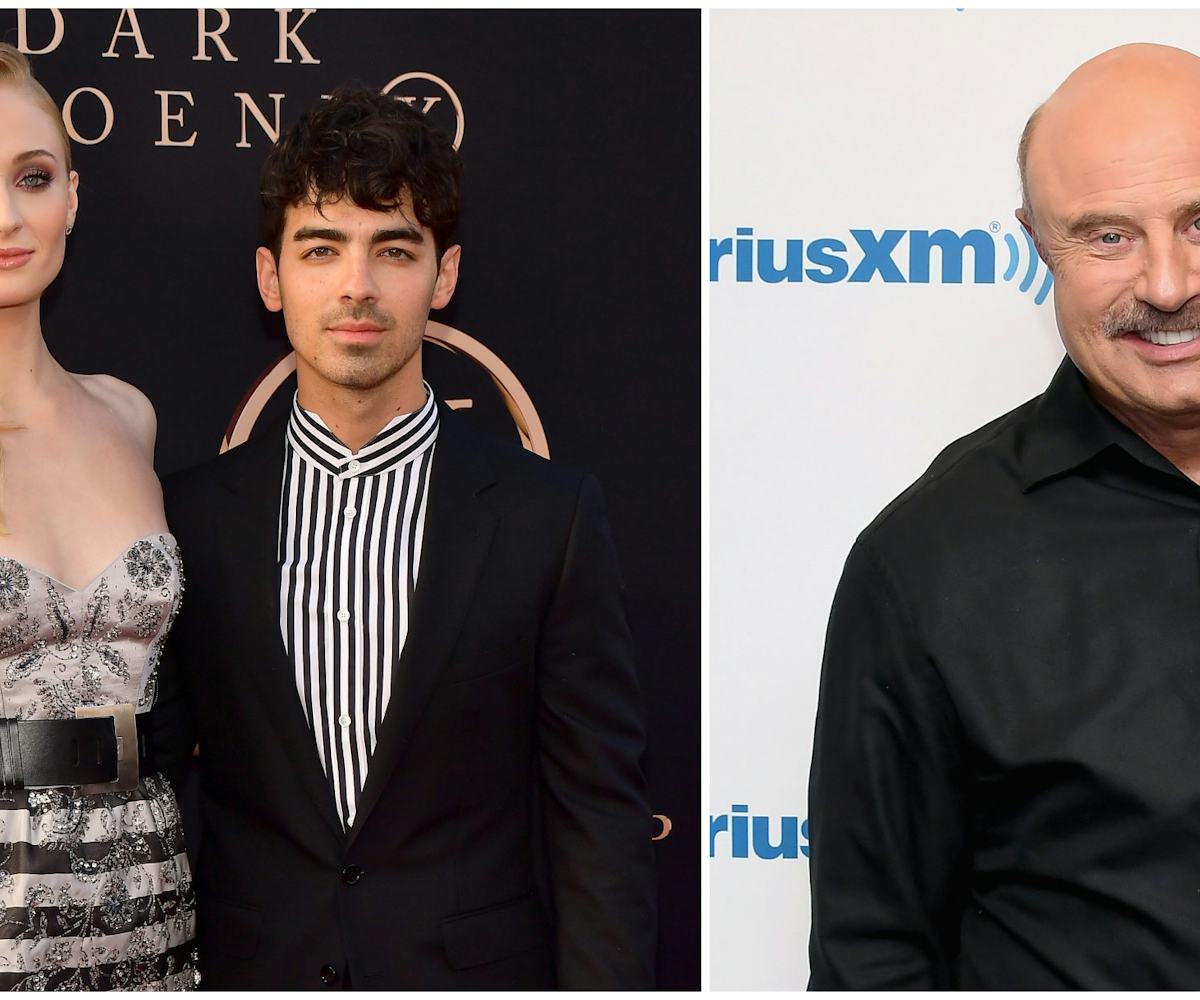 Photos by Matt Winkelmeyer/Getty Images, Nicholas Hunt/Getty Images
Dr. Phil May Have Just Revealed Sophie Turner And Joe Jonas' Wedding Date
According to him, it's happening very soon
Of all people, Dr. Phil may have just revealed that Sophie Turner and Joe Jonas are getting married next weekend. Looks like they can't trust anyone to keep their wedding details secret, seeing as Diplo filmed their entire Las Vegas wedding without their consent.
Though the couple wed last month in a surprise ceremony in the States, they're reportedly prepping for a more traditional wedding in Europe. Turner posted a photo of her and Jonas kissing in front of Paris' Eiffel Tower on Instagram, where Dr. Phil may have spoiled the wedding date in the comments.
"Easy now! 1 week to go! Ha!" Dr. Phil wrote in the comments on Sunday. "See you at the wedding!" So, if he's telling the truth, the couple will wed on June 29.
Though the two are in the City of Love now, we're not sure whether they plan to get married there or if they're just sneaking a vacation in before the big day somewhere else. If we are to go by what Dr. Phil said though, we'll find out soon enough.